It is time for the second chess tournament! The first one is still in progress and since I am waiting for my opponent in the 2nd round of that tournament I decided to create a new one with much more action! ;) (Update! The tournament has started!)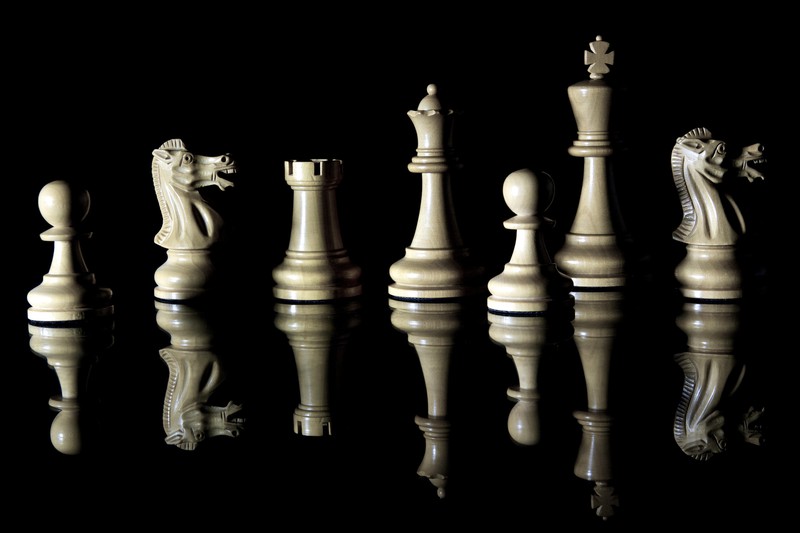 The second tournament will be a bit bigger - 10 players and will have a 25 SCR prize for the winner. You will have 24 hours to take each turn.
This tournament will have 2 groups with 5 players in each of them. And everyone will be playing 4 simultaneous games at the same time. The winners of each group will face off for the 25 SCR prize in the final game!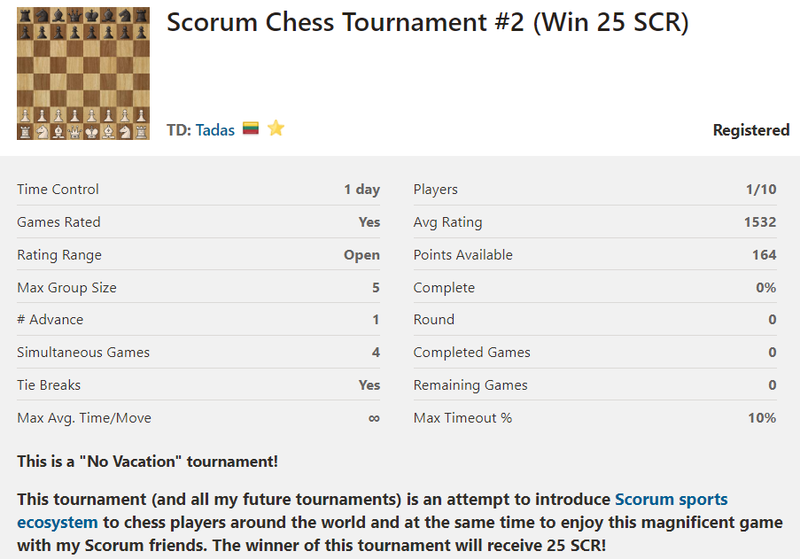 How to join the game
Go to Chess.com and click <Play Now>. Then Sign up or Log in with Facebook or Google and follow these steps: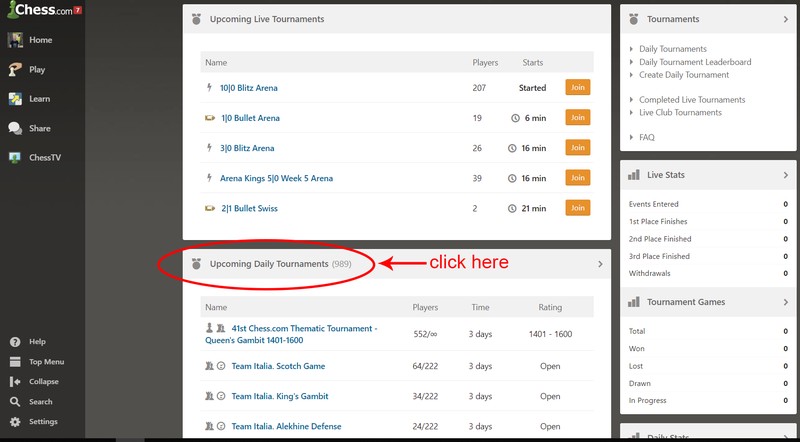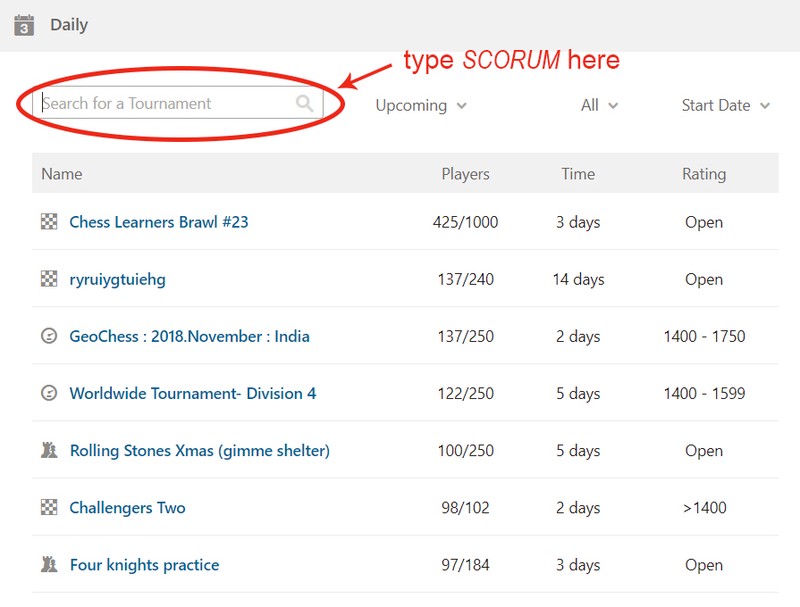 You will see both Scorum tournaments. Join the 2nd one ;)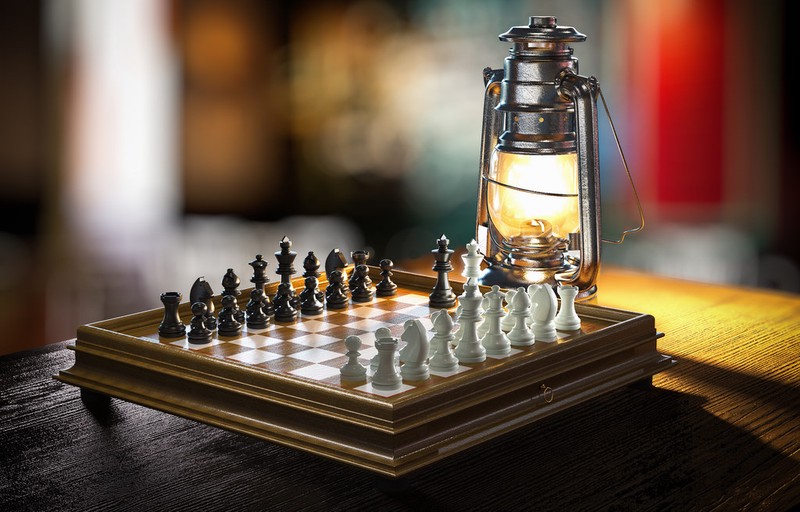 Good luck! :)