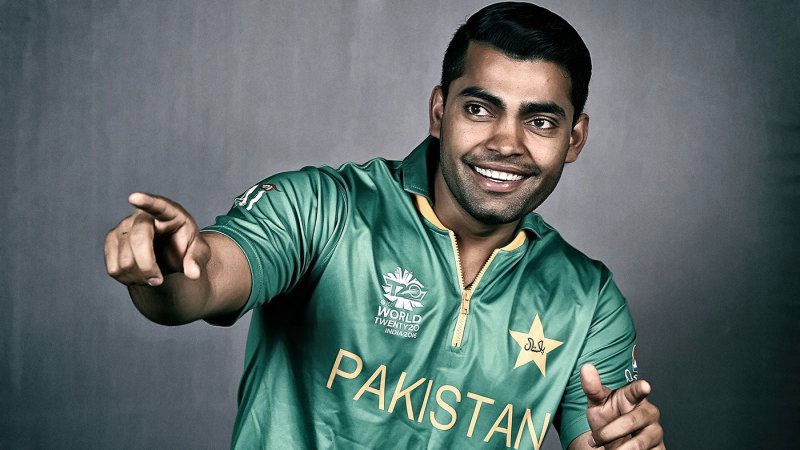 Umar Akmal's troubled cricket career has hit its biggest roadblock yet. A three-year ban from all representative cricket has been handed out to Umar Akmal by the Chairman of Disciplinary Panel, Ret. Justice Fazal-e-Miran Chauhan. He committed two breaches against PCB's anti-corruption code. He did not report two separate corrupt approaches ahead of PSL 2020.
This would drastically affect the cricket betting odds for Pakistan's future matches.
The PCB formally revealed the decision following the hearing with the National Cricket Academy in Lahore. Akmal chose to represent himself and sought to justify his actions during the hour-long hearing. He had 14 down per clause 37 of PCB's constitution to appeal against the verdict, in which case an independent adjudicator will hear his plea.
'The PCB doesn't take any pleasure in seeing a promising international cricketer being declared ineligible for years on corruption charges, but this is once again a timely reminder to all who think they can get away by breaching the anti-corruption code' stated PCB Director—Anti-Corruption and Security, Lt. Col. Asif Mahmood.
'The anti-corruption unit regularly holds education[al] seminars and refresher courses at all levels to remind all professional cricketers of their obligations and responsibilities. And, even then if some cricketers decide to take the Code in their hands, then this is how things will pan out.
I request all professional cricketers to stay away from the menace of corruption and immediately inform relevant authorities as soon as they are approached. This is in their as well as their teams' and country's best interest,' Lt.Col. Mahmood finished his statement.
On February 17, Akmal was provisionally suspended when he was withdrawn from PSL 2020. He was later formally charged by the PC for breaches of Article 2.4.4 on March 20. It deals with 'Failing to disclose to the PCB Vigilance and Security Department (without unnecessary delay) full details of any approaches or invitations received by the Participant to engage in Corrupt Conduct under this Anti-Corruption Code.'
After opting against contesting the charges before the Anti-Corruption Tribunal, Akmal's case was transferred to the Disciplinary Panel. His decision of foregoing a challenge effectively left him with having to accept the sanctions from Justice Chauhan. It could have ranged anything from six-month suspension to a lifetime ban.
He had never been sanctioned for breaching any anti-corruption code. Yet, this might not be the first time he had faced a corrupt approach. His past misdemeanours do not appear to have impacted cricket betting odds for his past matches.
Akmal claimed in a TV interview in 2018 that he had been offered money to spot-fix at the 2015 World Cup. He also separately claimed that there also had been offers made for him to skip certain key matches against India.
Though he has never before faced sanctions from either the PCB or the ICC, it is unclear whether Akmal reported these alleged approaches to anti-corruption authorities.
This is the most significant setback to the 29-year old. In Umar Akmal's once-promising career, this three-year ban is the latest misstep from the series that completely derailed it. Since his debut in 2009, repeated incidents of indiscipline meant that he has been fined and suspended. He had also received penalties for his inability to stay fit.
Akmal copped a three-month ban in September 2017 after publicly criticizing then Pakistan head coach Mickey Arthur. Earlier in the year, he was also reprimanded by the PCB for failing a fitness test.
Akmal was alleged to have behaved inappropriately with staff at the failed fitness test just before the corruption allegations surfaced. After an inquiry, the PCB put the incident down as a 'misunderstanding'.
Akmal stayed in contention despite the issues because of his quality as a batsman. He was handed a surprise call-up for a home T20I series against Sri Lanka last year when it seemed like Arthur had side-lined him for good. The move was Misbah-ul-Haq's first assignment as head coach.
Here is a timeline of the troubles that Umar Akmal had over the years:
June 2011 - Issued show-cause notice for giving unauthorized interviews to television media.
October 2012 - Fined for ignoring umpires while going for a change of gloves in a T20 against Sri Lanka.
February 2014 - Charged by Lahore police for allegedly misbehaving with warden after committing a traffic violation.
November 2015 - Left out of England T20Is for 'bringing PCB into disrepute' after reportedly attending a party without permission.
January 2016 - Banned from a T20I against New Zealand for misconduct.
May 2016 - Left out of the England tour along with Ahmed Shahzad on disciplinary grounds.
May 2017 - Recalled from England ahead of the Champions Trophy for failing a fitness test.
September 2017 - Banned for his outburst on former coach Mickey Arthur, his NOCs to play foreign leagues revoked.
June 2018 - Served notice to explain his comments on a television show about spot-fixing requests.
April 2019 - Fined for breaking team curfew in Dubai during series versus Australia.
February 2020 - Reprimanded for inappropriate behaviour at a fitness test.
April 2020 - Banned for three years for failing to report corrupt approaches.
---