The BCCI has finally announced the most eagerly awaited schedule of the Indian Premier League (IPL). However, the schedule that they have announced is only for the first two weeks. The remainder of the schedule, they said, will be announced after the release of the parliamentary election dates by the Election Commission of India, which is presumed to be soon. A total of 17 matches will be played within those two weeks. The BCCI has tried to schedule the matches so that there is no security risk for conducting them. Among those matches are a few interesting confrontations between the top IPL franchises.
The Indian fans were apprehensive that the IPL matches may not be played in India as had happened once before because of the parliamentary elections. Another worry for the BCCI is a severe drought that has affected most of central India which will lead to some of the regular venues unavailable for use for want of water.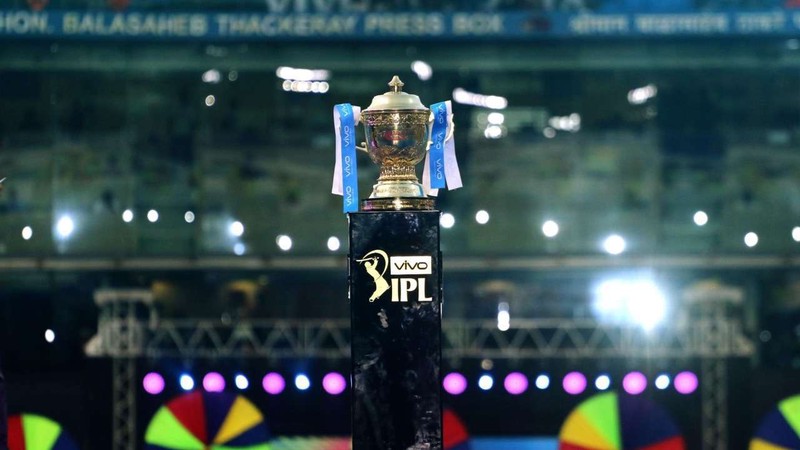 The regular IPL season used to commence in the first week of April and come to an end towards the end of May. This year the league has been brought forward by almost ten days both due to the elections in India as well as the scheduled ICC World Cup which is to commence at the end of May in England and Wales.
The inaugural match of the tournament will be played on the 23rd of March between the Reigning champions Chennai Super Kings and their South Indian rivals Royal Challengers Bangalore. The 17 matches will be played at eight venues. Chennai Super Kings will be the host for the inaugural match. This is one of the interesting confrontations of the tournament because both the teams have strong squads.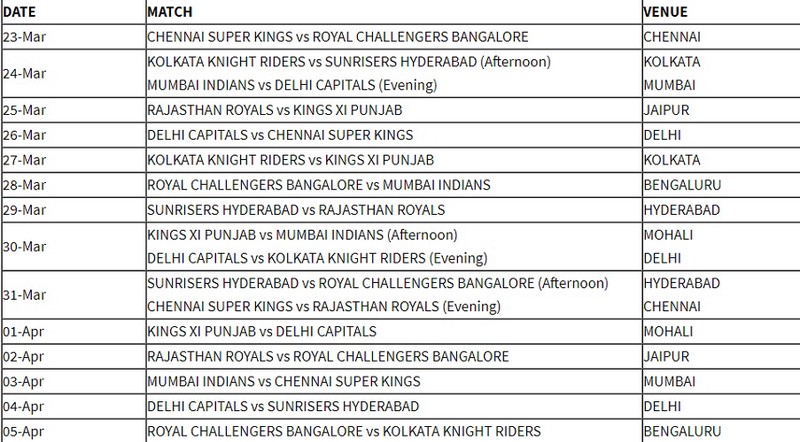 Chennai Super Kings (CSK) will be captained by Mahendra Singh Dhoni while the Royal Challengers Bangalore will be led by the current Indian skipper Virat Kohli. While on the one hand, we have the current holders of the trophy with their excellent all-rounders on the other there is Virat Kohli with AB De Villiers who is also known as Mr 360. It is very hard to predict which team will start the season with a victory.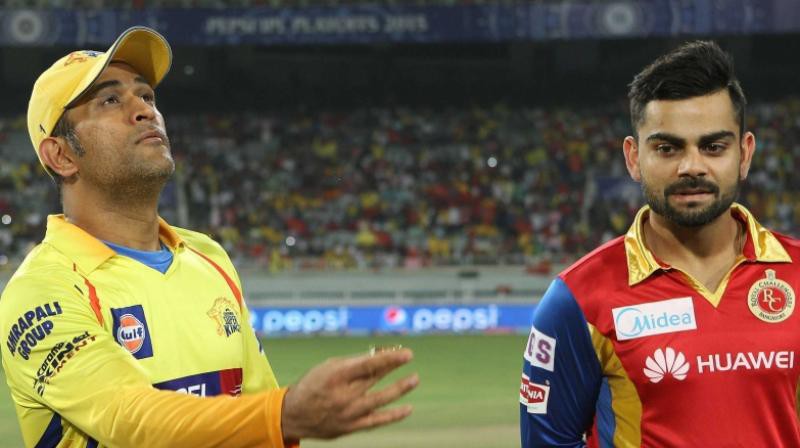 A glance at the schedule makes us aware that there are going to be some more interesting confrontations between the teams. One such meeting will be between the Mumbai Indians and Royal Challengers Bangalore. While the latter is led by the Indian captain Virat Kohli, the other is led by the vice-captain of India Rohit Sharma. Both of them have very successful records in leading the Indian side. Fans will be interested in finding out who comes out second best in this contest. Another match of note will be CSK facing off against the Mumbai Indians. Both the teams have won the IPL championship thrice. Fans will also await the match eagerly.