Pakistani bowlers fought back to defend the brilliant efforts of their batsmen to put up 348 runs on the board even as England gave an inept fielding display. Centuries from Joe Root and Jos Butler (at 75 balls the fastest ODI century for England in the World Cup) were not enough for England to overcome the target. Pakistan erased the memories of their horrific performance against the West Indies and brought to an end their 12 game ODI losing streak. More importantly, they added to points against their name in the World Cup points table.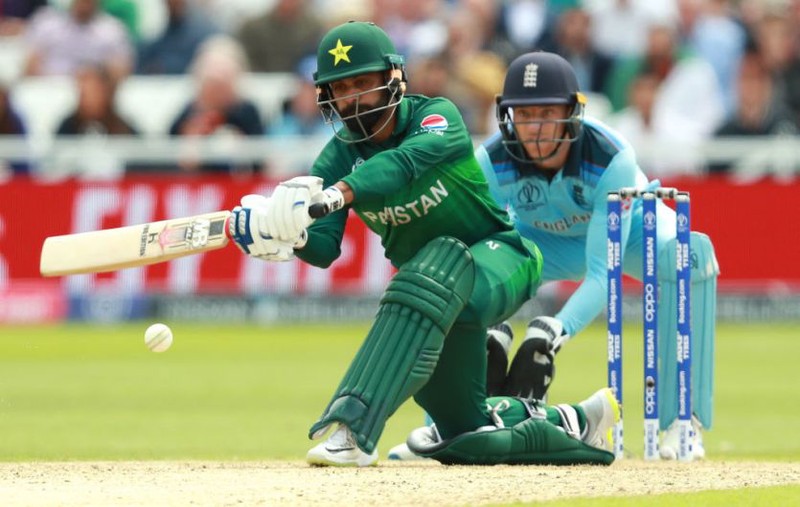 Eoin Morgan led England the fielding effort by letting a ball go to the cover boundary giving Pakistan and Fakhar Zaman their first boundary. At the end of Power play, Fakar Zaman and Imam-ul-Haq had taken Pakistan to 69 for no loss. Fakhar Zaman (36 from 40 balls) escaped being run out when Eoin Morgan threw to the wrong end from cover but was soon stumped after he was deceived by a flighted ball by Moeen Ali. The first wicket partnership had yielded 82 runs at almost a run a ball. Moeen Ali also claimed Imam-ul-Haq's wicket on 44 runs when Chris Woakes took a superb diving catch at extra cover.
Pakistani batsmen succeeded in building partnerships with a little help from the English fieldsmen as Babar Azam (63 from 66), Mohammed Hafeez (84 from 62) and Sarfaraz Ahmed (55 off 44) continued to pile up runs. Jason Roy put down a sitter at mid-off when Hafeez was on fourteen. Hafeez went on to play what was to be a match-defining inning and an overthrow from Joe root ran over the boundary line. Moeen Ali got the first three wickets even as the Pakistani batsmen went after Adil Rashid who conceded 43 runs in 5 overs. Joffra Archer went wicketless as he gave away 79 runs. Though Chris Woakes conceded 83 runs for his 3 wickets, he also took three catches among them being a brilliant diving catch to dismiss ul-Haq.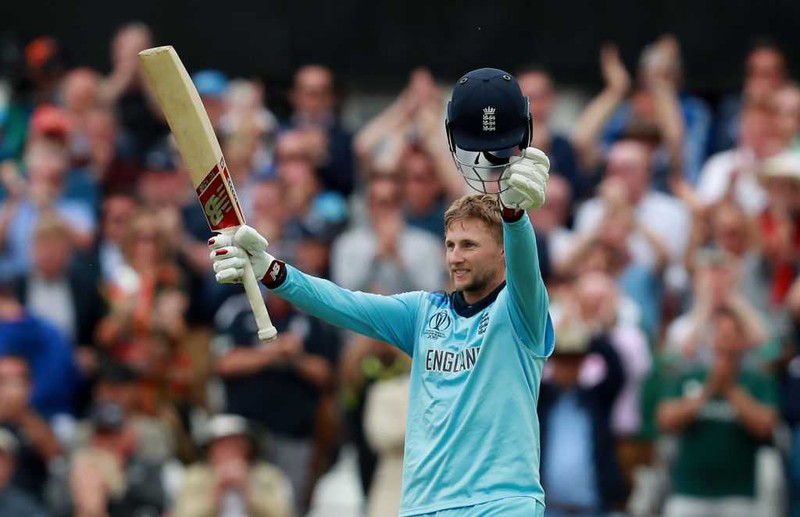 England may have easily chased 340 and even 358 which the Pakistanis posted in the ODI series last month but this is the World Cup and they were chasing a record World Cup score. Joe Root who came in at Jason Roy's dismissal in the third over held up one end while he saw Johnny Bairstow (32 off 31), Eoin Morgan and Ben Stokes lose their wickets even as he reached his half-century off 47 balls. At this stage, England was precariously placed on 118 for four and needing to score at just over 8 runs per over for the next 28 overs and four balls. That is when Jos Butler joined Joe Root.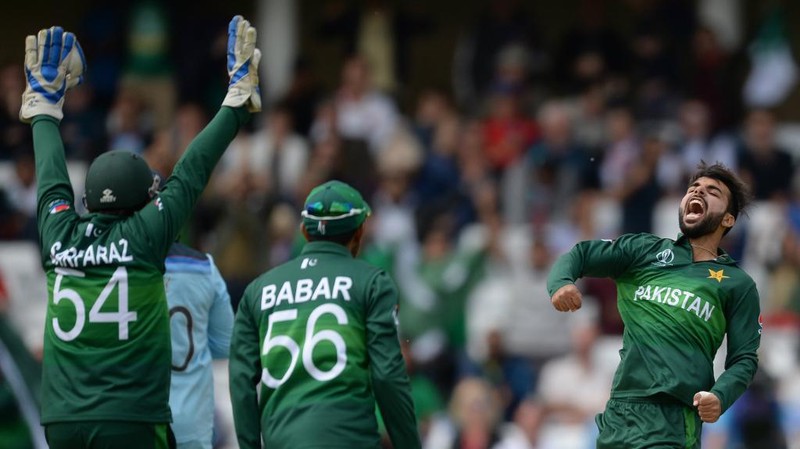 Jos Butler reached his fifty in 34 balls with a six off Shadab Khan. He along with Joe Root put together 130 runs in 105 balls before Joe Root (107) was out caught at short third man soon after having completed his century. Pakistan had the breakthrough they needed and England was 248 for 5 wickets. But with Jos Butler at the crease, England could well score the required 101 runs in 11.1 overs at 9.07 runs per over. All that changed when Jos Butler (103 off 76) was also caught at short third man by Wahab Riaz off Mohammad Amir in the forty-fifth over.
Moeen Ali could not just get going and was caught by Fakhar Zaman. Chris Woakes was caught by the keeper off the very next ball and Joffra Archer was caught by Wahab Riaz off Amir Khan. England finished their inning on 334 runs losing the match by 14 runs. Wahab Riaz took three wickets including that of Johnny Bairstow at the beginning of the England inning. Shadab Khan and Mohammad Amir contributed two each while the spinners Mohammad Hafeez and Shoaib Malik took one wicket each.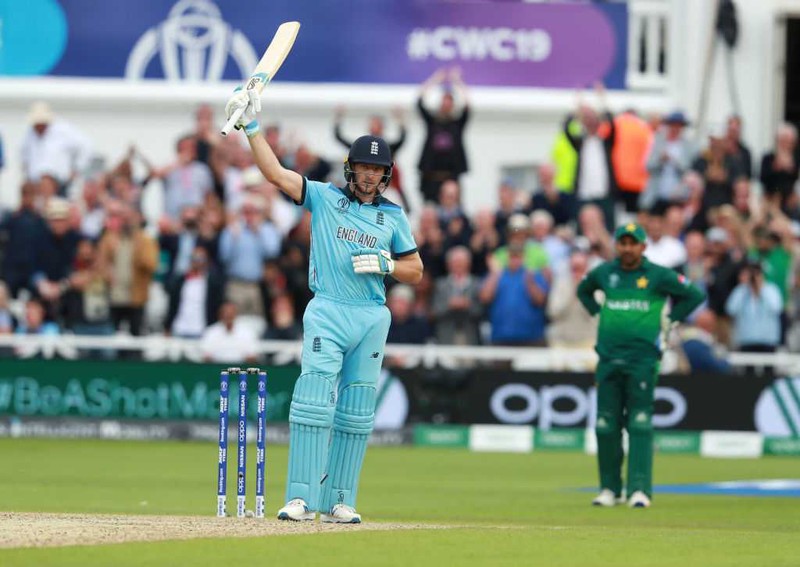 This was a morale-boosting victory for Pakistan who takes on Sri Lanka at the County Ground, Bristol on Friday. A thoroughly Shaken England will face off against Bangladesh (who will be pumped up after their trump over South Africa) at Sophia Gardens, Cardiff, on Saturday.