This picture is extremely strange because this picture is Bangladesh because I even have not seen any picture in recent times to explain the Bangladesh cricket team so well. Bangladesh Test captain Mamunul Haque is during a daze. this is often the foremost accurate picture of Bangladesh's current state of affairs in Tests against Pakistan, and in recent times, match after match, talk about T20, talk about Tests, this batsman has overlooked Bangladesh, I even have overlooked everything else, but why not take the last word of Pakistan May attend the other place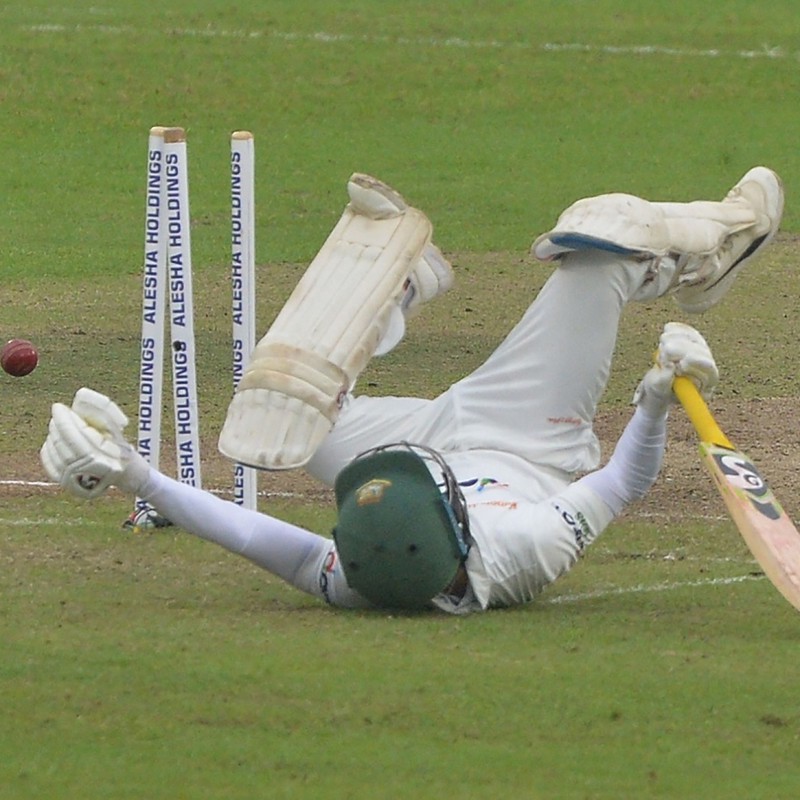 the primary innings of a team didn't end until shortly before the coffee break . Pakistan declared 300 runs for the loss of only 4 wickets. you'll do more Test batting than you'll bat. At the top of a contest , the actress is judged by the winner. Now it's up to you who watched the sport because many of us want you to be ready to win where the sport is. There was weather in it and if Bangladesh batting ahead of fast bowlers was an area to simply accept killing like this ahead of 238 ahead of Noman Ali and Sajid Khan whose value I both believe film still believe our Taizul Shakib and Miraj's intro is Pakistan's spin bowling. far better than many, repeatedly better, but at an equivalent time our batsmen would have that app
there'll be that application, but if they do not do this , albeit they are available down thereupon stupidity, then actually , it means the Pakistani spinners will feel terrible here. it's up to you to boost the top of cash . Mahmudul Hasan can only excuse him. he's called a debutant. His son is gone but the remainder of them are still standing and dealing out. He got out after practicing remarking . He won with beautiful uncommon technology or not. Then Mominul Haque is our captain. Hasan Arif is out for 233 runs there's
What would have happened if Bangladesh had scored one run then they lost the captain's wicket in Bangladesh when Bangladesh declared the innings with 301 runs for four wickets then Bangladesh lost 3 wickets for 22 runs. are you able to give me the power to bat today but tomorrow it'll be difficult for others but there's such a thing during this place Mushfiqur is out. He cut the video to form sure that subsequent ball was given. He had cut the video to form sure that the way Bangladesh was laughing wasn't just a celebration of how they were laughing. Seeing that, it appeared to us that Sarva Shiksha Abhiyan thought that score a century within the previous test
Nazmul Hossain has accompany the important 3 wickets of the Congress. Nazmul Hossain seems to possess got tons of live. He wants to possess tons of women . Time passed between his keeper and therefore the public. He gave a butt while doing it on behalf of me . He was the one who introduced the rationale why he got cold. Why did he make a mistake? i used to be actually going out after 30 runs. He was saying it during a very irresponsible way. He was saying this during a procession of irresponsible rangli but where did everyone come from? he's undefeated. He wont to say that there's another job on top of him. He was careful then. At
If he had been deleted, he wouldn't are ready to walk off , but if Shakib had been out, it could have brought a way more dangerous place for Bangladesh. there's little question but the way these seven batsmen got out, I can only say again that opener Mahmudul Hasan Joy Deb was extolled but the opposite six witch dates came with the batsmen of Bangladesh came with the gift of Pakistani bowlers and this is often the potential of Bangladesh in Bangladesh Test cricket. we've to admit that sometimes we'll do a touch better, sometimes we'll do a touch better, but we didn't understand what a test game really is. Test after test is named mental preparation for it
*Isn't this all over?
Bangladesh can't play Test cricket but it's often heard in Bangladesh disrespecting this format so no nonsense Bangladesh cannot respect Test cricket or the other country because the most thing of Test is cricket beauty uncertainty that beauty and uncertainty Bangladesh way this is often the format of the sport . during this format, it had been before the beginning of Bangladesh-Pakistan Mirpur Test in the other country. you'll have imagined what the results of this test would be. The tide has turned then the sport has taken Bangladesh to anywhere . there'll be no Moment of Bank which can tend to me because none of you'll have it because this incident was played in Pakistan Second. What did you think that of the results of the Test? i need to have thought that Pakistan declared the innings with 300 runs. Oops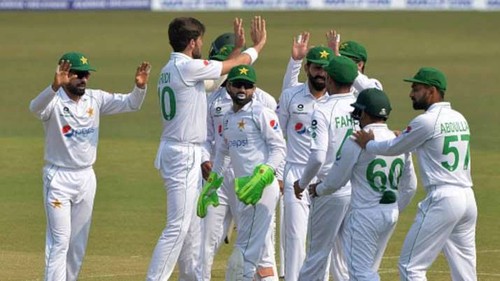 From this place but the wife had tons of places. In some places Babar Azam was undefeated and didn't allow any of them to attain a century. Babar Azam had instructed that he could are out during the celebrations if Apple Bangladesh had appealed to Bangladesh. He has come here again. There was only a brief time left and therefore the first innings of a team wasn't over yet the results of the match Bangladesh batsmen but within the match game of the match game how great, how exciting, how briskly can change the colour . Maybe that's why this match has got to be thrilling
These three wickets include the suicide of captain Mamunul Haque's run-out, then subsequent batsman, but it's an excessive amount of for one version after another to lose their wickets. we've lost 7 wickets for 76 runs. the entire thing is read and from this page who is watching Pahara Beta Prakash won't be prominent. The results of the match is extremely possible in Bangladesh. Survivors of the storm just one occasion before the umpires call us We were the Impaler Impact bumper school because he survived the amount 823 out then known to mention but he's one among those getting to receive the ticket after everyone was laughing in response to the Pakistani fielder may be a fact Shameless self-promotion for Ballistic Products and an excellent bargain on a neat little knife for you. Even after
He gave the wicket only Shakib-al-Hasan survives which may not be called a fight. Comfortable several Walmet Milne has gone with a touch price. He has actually survived a sure run out. The umpire said right after he made the primary offer of Pakistan's bowling innings that he couldn't be made worse because life isn't permitting. Then he started taking six wickets in Pakistan cricket and another run out. The last hour wasn't played after the last over. Again, the instant of the day on behalf of me thanks to the shortage of sunshine is that at the top of 1 over, Pakistan's pace bowler could bowl. Science City couldn't bowl. Hasan Ali couldn't bowl if they might bowl. this is often what the Bangladesh batsmen have found out against these two spinners and today's weather are as if Afridi is more chic. No.
Ali could have sacrificed the 7 wickets of the scholar leaders. we might are convinced that we might are all out and began batting within the second innings. If you'll bowl then start batting second innings in Bangladesh i used to be absolutely sure there's no thanks to a minimum of afflict those that watched Bangladesh play today with Moment of the Day you'll