The day started against Zimbabwe in a cheerful mood on a sunny day, but Bangladesh lost 22 yards and had to leave Bangladesh under the cloak of disappointment and failure. Bangladesh cricket is still like a tragedy before the match against Zimbabwe. Baba Hall has caused the tragedy of defeat in Bangladesh for the sixth time. Zimbabwe won the T20 match. Bangladesh T20 match. After nearly three years of scoring so many boundaries in this format, Zimbabwe qualified for the five-match T20 World Cup and faced Bangladesh. Any other plan would have been successful Zimbabwe 3 Batter Madhevere William Sikander's devastating innings saw Zimbabwe score 205 runs on the scoreboard with the Bangladeshi bowlers making a childish 23456. The team had to spend the year 21 looking for the last time Bangladesh hit a total of 28 boundaries against Bangladesh in a T20I. The first tee-toe Yenty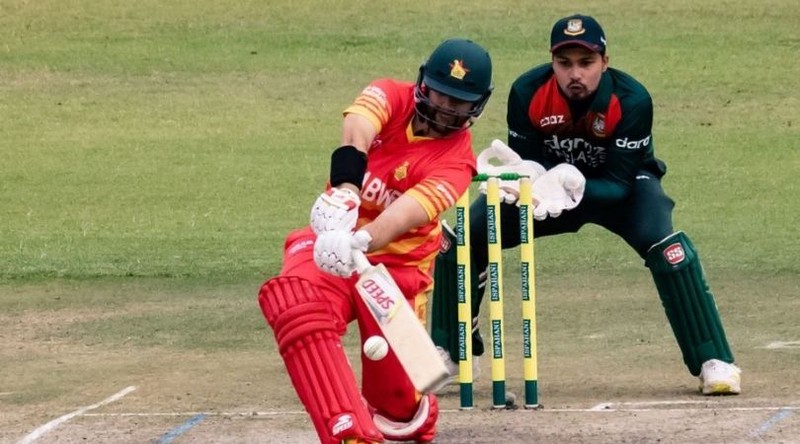 Bangladesh hit 29 boundaries against New Zealand in the match, now after 31 matches, Bangladesh saw that boundary storm against Zimbabwe.
Bangladesh needed 206 from 20 balls Bangladesh took 60 runs in the powerplay then the red-green fans were dreaming of victory but 7 8 9th over could add 17 runs Great start Liton Das's eccentric outs Too much ball pressure Finally skipper Nurul Hasan's 26 said 42 In Bangladesh-Zimbabwe innings, Bangladesh gave 77 runs in the last five overs, after losing by 17 runs to the Tigers, captain Nurul Hasan took the cut in this over. Couldn't call a good place and there are some places in our society where I can get Mirpur's next match Inshallah I don't want to see any reason because I'm batting bowling fielding
We didn't make good calls today, I think the place was sold after the next machine, so there were chances that we could have done. Team Tigers but before that the batting bowling fielding department should be more responsible.