Test cricket will always be categorized as the best format to see the world-class players perform at the top level. Today I have decided to share with you my dream Test cricket side with the best of the players in this format. Test cricket tests the skill and mental composure of the players as it's not only about scoring runs but keeping the game alive for days which could otherwise end up in many twists and turns.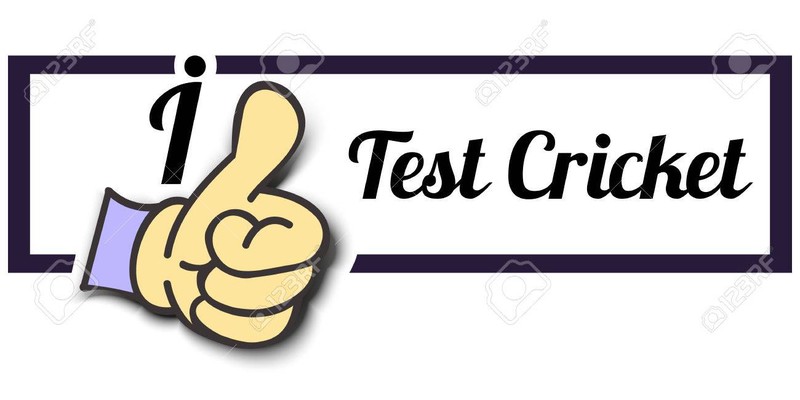 I have decided to choose five top-level batsmen for my team, one genuine wicket-keeping batsman, one allrounder, one spinner and three fast bowlers.
Have a look at my top XI now.
Hashim Amla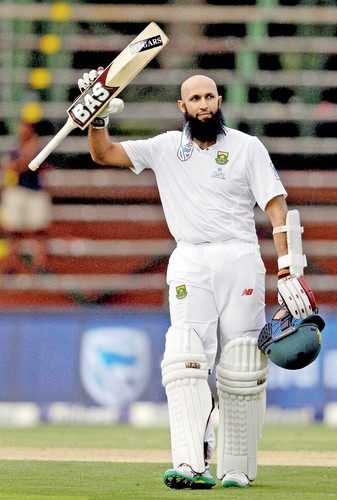 Hashim Amla is known for his cricketing shots and for this reason, he has been considered as one of the best openers in all formats of the game. He has been a savior for South Africa in many matches with his consistent performance. He definitely deserves a place in this list, as an opener he is someone a team can depend on.
2. David Warner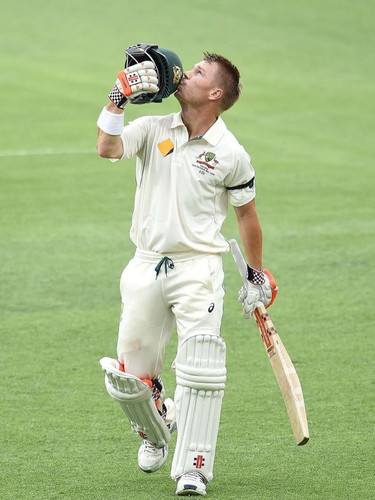 David Warner, a complete player with impressive strike-rate even in test cricket is the kind of an opener I will like to have in my team. His career has been hit for a while now after he was found guilty of ball tampering which resulted in a ban. He still continues to be in the list of the top test cricket batsman and I will love to see him back into action with his powerful hitting.
3. Steven Smith
Steven Smith started off as a bowler for Australia and developed into one of the best batsmen in the world or we can say the best. Smith has a unique style of batting which makes him one of the special players of the world. He is currently facing a ban of one year with his teammate David Warner which is expected to end in April.
4. Virat Kohli
Indian captain and run-machine Virat Kohli continues to be the top test batsman in the world. Virat Kohli is in the form of his life and has been scoring runs everywhere. This Indian Cricketer can go on to break many records with his consistency and hard work. Virat Kohli is surely the best batsman in the world with his strong technique and composure. He is a great scoring average in all formats in the game especially when it comes to chasing.
5. Kane Williamson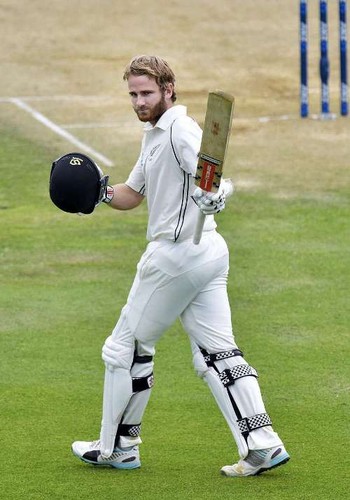 Kane Williamson is one of the coolest leaders and cricketers around. He is a silent performer and has won many games for New Zealand single-handedly. Kane Williamson deserves to lead my side because of his intelligence and composed behavior off and on the field. He is a great batsman and a healthy part-time spinner as well.
6. Quinton De Kock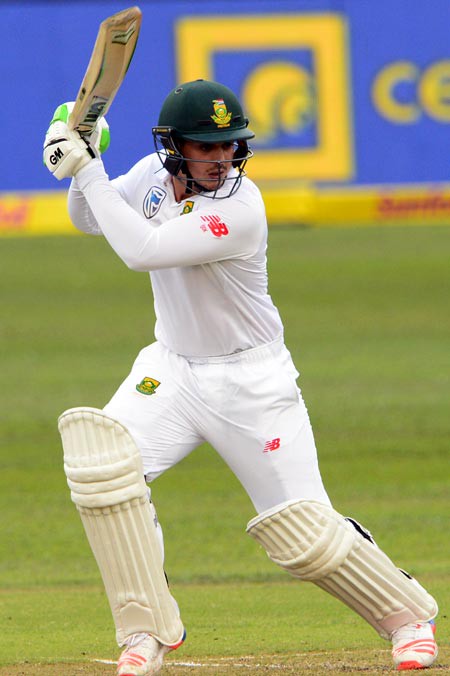 One of my favorite, young and exciting cricketer Quinton De Kock is a class batsman and a genuine wicketkeeper to have in the team. Quinton De Kock usually opens for South Africa in the shorter formats of the game and is good batsman to have in the lower middle order when it comes to Test cricket. He certainly holds the spot for best Test cricket wicketkeeping batsman. His batting style is exceptional and he is amazing to watch when he times the ball nicely.
7. Shakib-ul-Hasan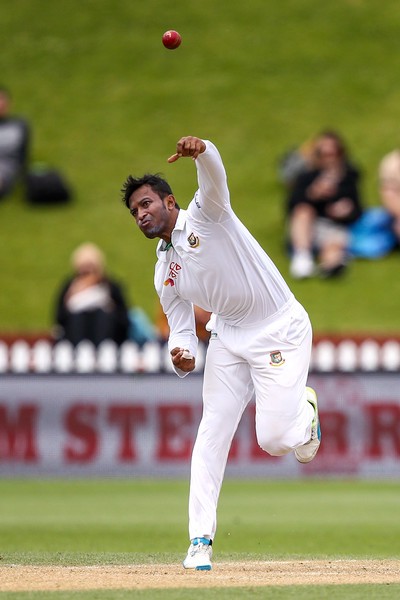 Bangladesh may not have produced a lot of good cricketers but Shakib-ul-Hasan is undoubtedly the best of the lot. Shakib is a great allrounder and is ranked as the best in all the formats and that's exactly what makes him special. He gets wickets consistently and also scores runs at a good rate. He has been playing everywhere now and surely makes it to this list also.

8. Rangana Herath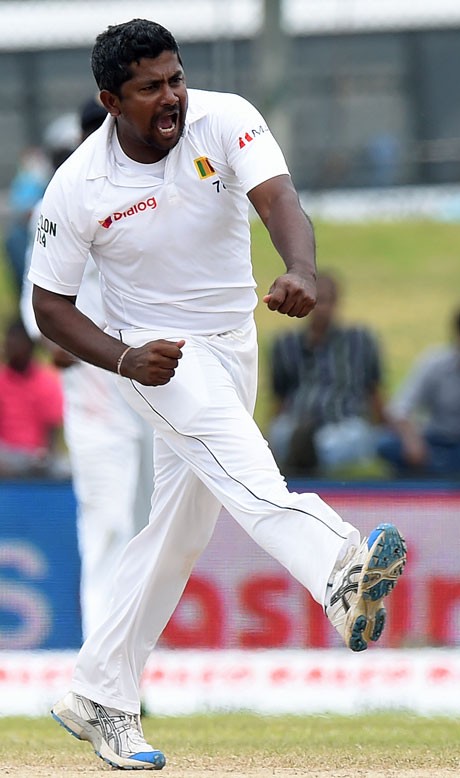 If you think of a spinner, you will like to have someone who can turn around the game at any moment. Sri Lankan Cricket has seen a downfall for the last few years but Rangana Herath has been ruthless and has even won the games for Sri Lanka with his amazing spells which have surely impressed the world of cricket. That is the reason for me to choose him on the list, he is an immensely talented cricketer to look out for.
9. Kagiso Rabada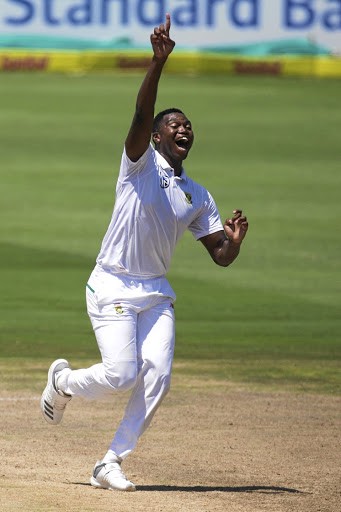 If you want to have a quick and steamy bowler, he is the right bowler you are looking for. Kagiso Rabada is very fast and continues to impress at this level. Rabada swings the ball both ways and has a very clean action. He is a consistent performer and is very aggressive too, something a fast-bowler must have.
10. James Anderson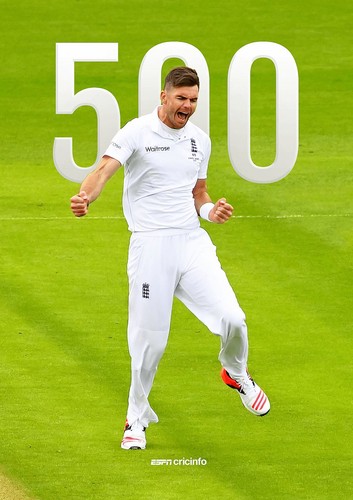 James Anderson has been around for some time now and he continues to be my favorite bowler in the test cricket. With his experience, he has developed into the best bowler in the world. He knows the right areas and the lengths to bowl at and it his consistency and wicket-taking ability that makes him best over the rest.
11. Vernon Philander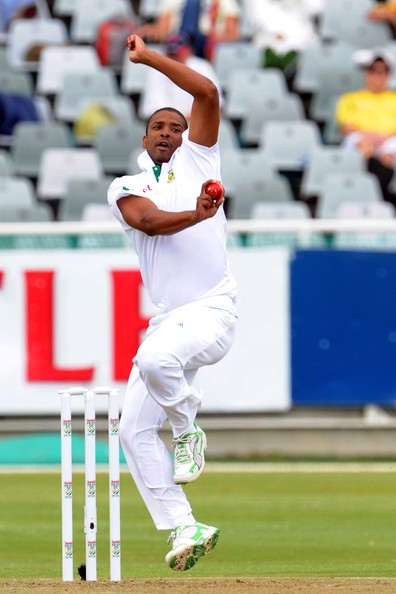 It is important to take wickets in the Test Cricket at regular intervals and if it doesn't happen with the new ball you will need a specialist who can take wickets with the old ball too. Philander is amazing with his new ball spells and the old ball too. He can use the old ball to a good extent and is a good exponent of reverse swing as well. A bowler like him is important to have in the line-up to give the team an extra advantage in the middle part of the innings.
Here is the final team guys.
Hashim Amla
David Warner
Steven Smith
Virat Kohli
Kane Williamson (c)
Quinton De Kock (wk)
Shakib-ul-Hasan
Rangana Herath
Kagiso Rabada
James Anderson
Bernon Philander
Let me know in the comment section if you will like to make any alterations, Happy to have you around. Good Day!