South Africa white-washed the test cricket series against Pakistan winning the third test match by 107 runs. Pakistan never looked like a side that can win this test series. They have had their chances to come back and take the game away from the Proteas in the last test match. But, Pakistan never seized those opportunities and SA comfortably won the test series. Pakistan has never won a test series against SA playing in SA. This shows their poor run of form overseas against the might Proteas. SA will be happy to win 3-0 at home riding on some fine batting and bowling performances.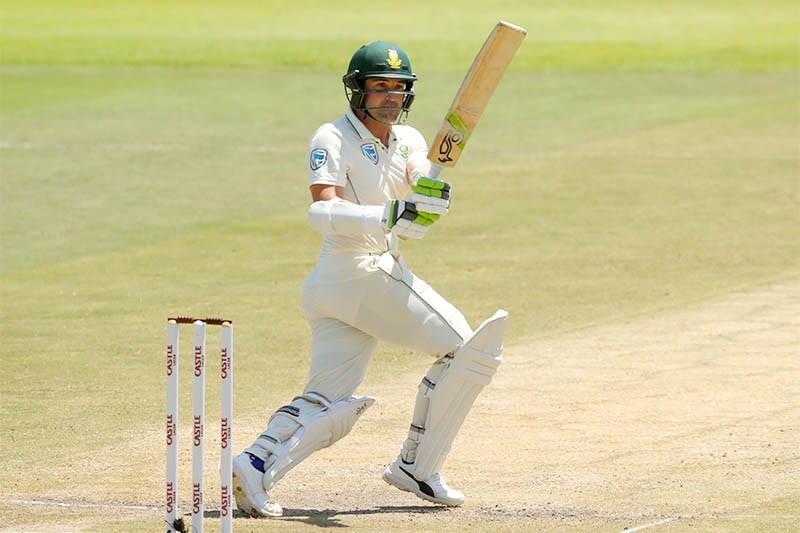 Pakistan were bowled out for 273 on the fourth day of the test needing 381 runs to win. Shadab Khan remained not out on 47 and ran out of partners in the end. None of the batters could capitalize on the start they made.Five top orders batsmen scored runs on the double digits but none were able to score a century. Pakistan team showed lack of concentration and the ability to grind runs. The exact quality we saw when Pujara batted against Australia. Pakistan needed someone like him in their top order who can bat through the inning and hold one end. Their batting inexperience cost them the test match and ultimately the test series.
South Africa bowled exceptionally well. Their pace attack made sure that they clinched the match with a day to spare. Such good was their pace attack, the four pacers - Olivier, Steyn, Rabada and Philander bowled all overs in Pakistan's first inning in the last test match. Olivier's pace was too hot to handle for Pakistan batsmen as he took 5 wickets in the first inning before adding three more in the second to take his total tally to eight in the last test.
Issues for Pakistan to deal with in the near future
Batting
The main culprits for Pakistan in this test series are their batsmen. None of the top order batsmen were able to handle the fast bowling attack. They never looked like a top level team who came to SA to win a title. They looked like the underdogs who came here to practice and gain experience. Imam Ul Haque, Babar Azam, Shan Mashood, and Azhar Ali never flourished in their innings and succumbed. Pakistan as a team need to look into this matter seriously. There is a long way to go until they challenge South Africa or Australia outside of their home turf. There were brief brilliance moments with Babar and Asad but never helped the team to sustain the pressure. They more looked like the T20 batsmen.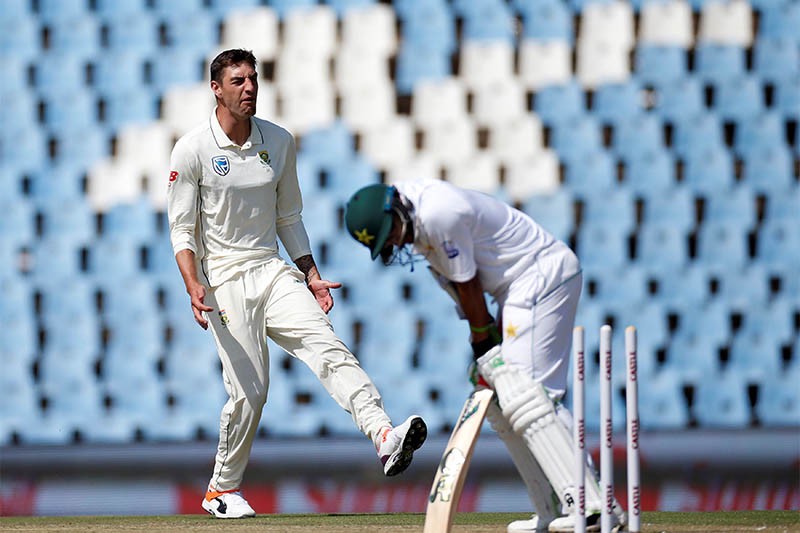 Bowling
Pakistan's bowling contingent was good but was not good enough. They lacked the experience to play overseas as Mohd. Amir was the only bowlers in the team who played in SA before this test match. There were some moments in the match were bowlers did their job by taking wickets and restricting SA to score with good bowling spell. But, they were not able to kill the game and take crucial wickets. In the last test match when SA were 5 wickets down, Quinton De Kock came and score a century taking the game away. Had there been more experience, the game could have ended in favour of Pakistan.
Suggestions
Change batting attitude, prioritize test cricket, maintain consistency in bowling are some of the lessons for Pakistan going forward. They cannot win matches if the approach test cricket like T20 matches. The same set of players are playing every format of the game and it will be very difficult for these players to adjust to different formats of the game.
For South Africa, enjoy the moment you guys deserve it.
And get ready for the five ODIs.