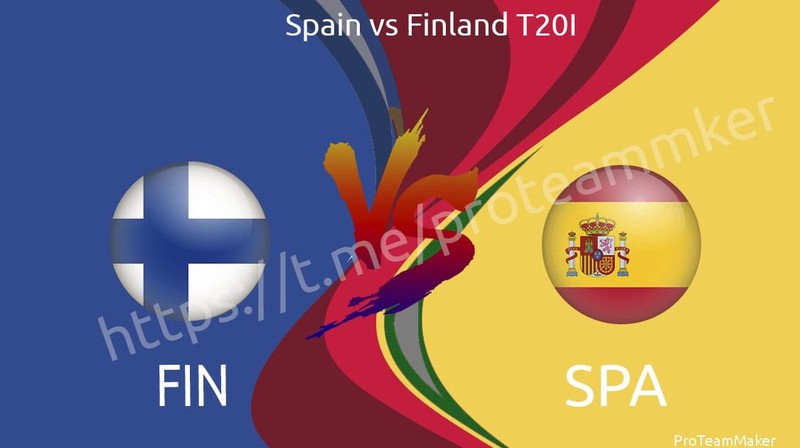 Hello, guys, I hope you guys I very well and ok with your blogs and I think your blog might be not reading a section every day and you guys get more revenue from your blogs.
so as you are aware of the topic today I am going to cover the match review on Spain vs Finland which was a second T20 match held on Kereva. well, I would like to say first of all spin has won this match by 6 wickets where they completed their match in 19 hours where the finisher was Christian who has hit last six in the last ball of 18th over. where the chasing score was 135 runs given by Finland with the fall of 8 wickets in 24 hours where Spain has completed the match in 19 overs itself with the run rate of 7.42.
However, the match was not so big as a scorecard was very less but if we talk about the Finland inning then only Huda who has played a great inning in itself of 30 runs no other batsman can play more innings like him. it is nice to see that the batsman is not playing very well in Finland time however the bowlers are very well enough to score more runs in very less ball as we have seen the example of Huda who has played the meaning of 30 runs in only 14 balls with a strike rate of 214.2 9.
More if we talk about the bowling attack of Spain then Ravi Panchal who is only a successful bowler Taken 3 wickets each otherwise if we talk about Tom wine has taken 2 wickets but the score has given was very high was of the economy rate of 7.67.
If we talk about bowling Yasser Ali and Ravi Panchal has already played the meaning of 37 run and 32 runs where they had quite enough to complete the match as well as the captain of the team Christian has played the meaning of 29 runs in 16 balls. if we talk about the Finland bowling attack only Hyundai has been successful bowler sofa with them to wickets other bowlers very very expensive as a comparison to Huda.
Thanks for visiting my blog.....Regards...