As expected Indian bowlers are not able to stop and even impact the Australian batting.
Now already two centurion are there on pitch from Australia and bathing firmly. Shami, who had a great session in IPL for gujrat lions also send very ineffective.
Now Smith on 105 and T. Head on 150 and Australia strongly positioned itself 345/3.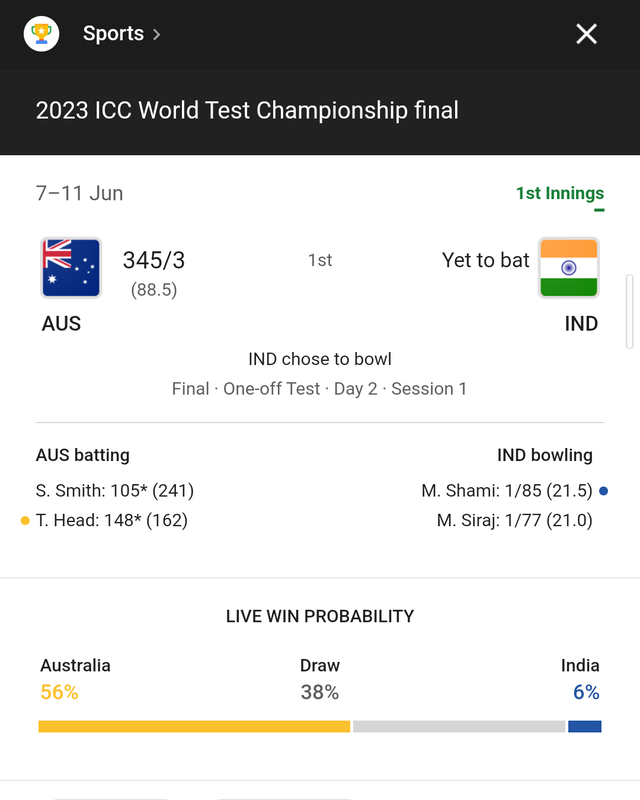 Indian place attack was very impressive yester in the first session, but then onwards Australia has never seen to be in problem with the bowling attack.
There must be a need of change in strategy, in case Rohit and teams out some threatening on Australia batting.
May be spinners can get introduced at this stage with couple of overs from Pacers.
What do you think, please comment.