Pakistan have lost the series 2-1 in the Test series against New Zealand, They dropped down to Sri Lanka, in the seventh position in the Test rankings.
Before the start of the series against New Zealand, Pakistan had been ranked in the rankings with rating of 95 ratings points. The series rate has reduced their points to 92 in the series. Sarfaraz Ahmed's team has gone behind Sri Lanka, has gone away.
Naturally the opposite happened in New Zealand. Although the position of the rankings has not changed. They started the series with 102 points, because of their win now their rating point 105 And if one point, the three teams will catch South Africa, why Williamson's team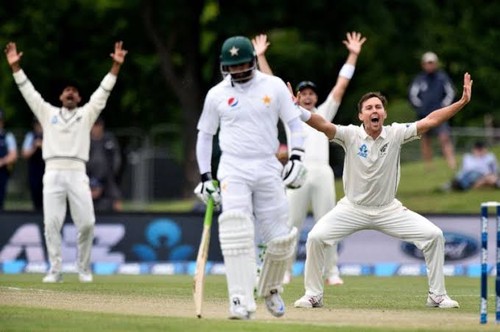 West Indies are just ahead of Pakistan They are in eighth position with 70 points. And with one point less (69), Bangladesh are in ninth place, breathing on the right shoulders.
India has a number one position as usual. Point of view points to Virat Kohli England in second place with 108 points.