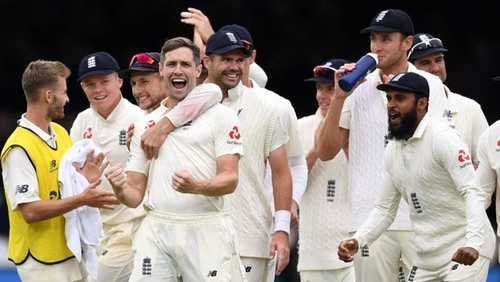 England take a lead of 2-0 in the five match test series by winning the second test match by an innings and 159 runs against India.
James Anderson and Stuart Broad took 4 wickets each and gave away only 23 and 44 runs respectively.
Before this, England had declared their innings on 396 for the loss of 7 wickets, all-rounder Chris Woakes and Jonny Bairstow played brilliantly to get England to this score. Chris Woakes scored an unbeaten 137.
The first day of the test was completely washed out because of rain and in the fourth day of the match, play was suspended for a couple of times. But even after this England didn't find it difficult to get rid of all the batsmen of India.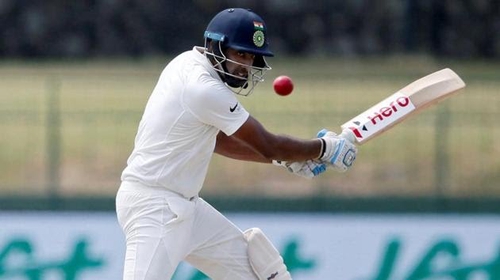 During India's second innings only Hardik Pandya and Ravi Ashwin showed some resistance by accumulating a partnership of 55 runs for the 7th wicket.
However, apart from these two all the other Indian bastmen under the cloudy atmosphere were in all sorts of trouble in front of the England swing bowlers. India were bundled out for only a mere 130 runs. India, after losing the toss, managed only 107 runs in their first innings.
India had already lost a match before this, however, they had shown some fight in that match. And it seemed at one stage that they might even win the match.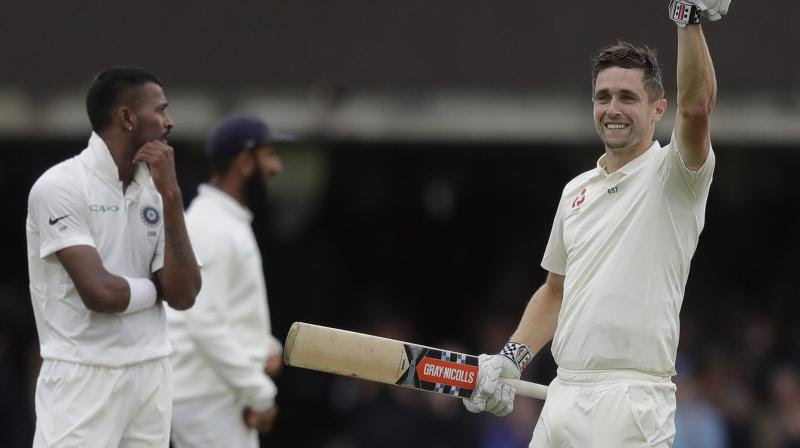 Chris Woakes for his brilliant all-round performance was declared as the man of the match.
After the match ended Indian captain, Virat Kohli, said that England displayed a better performance, 'They deserved to win, while we deserved to loose'.
The thirst test match of the series will be played in Trent Bridge starting from this saturday.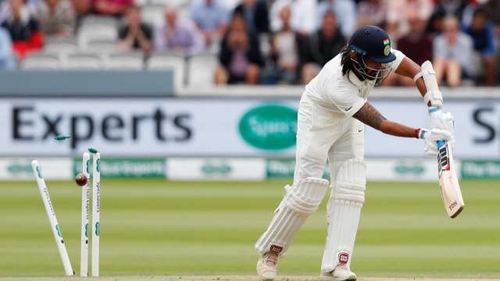 My comments: Looking at the performance of Indian batsmen, it will be hard for all of them to come back better. As everyone has failed to tackle the swing of England bowlers, India would be discussing this the most in their dressing room and would be trying to find a way to play swing. Hardik Pandya tried his captain's way by playing outside his crease in the second innings of the first test and that helped him stay on his crease a lot longer. It would be interesting to know whether the other bastmen start doing this too.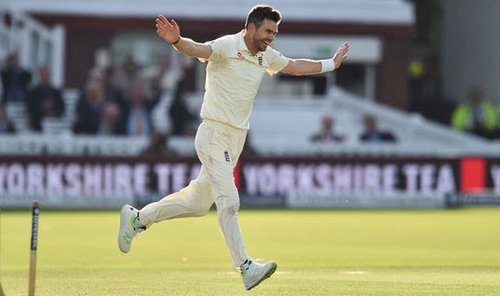 The accuracy and control over swing of England bowlers, especially James Anderson and Chris Woakes, was a highlight of the match and was a lot better than the Indian bowlers'. The England bowlers used the slope of the wicket very effectively and didn't let the slope of the wicket overdue the swing they were getting. They bowled with great control, great mind and hence got the breakthroughs. While on the other side, India's best bowler was Mohammad Shani who bowled very well and better than all the other Indian bowlers. However, even Shami wasn't close to what the England bowlers were bowling. Batting is the first concern of India, but they need to bowl well too. It's unfortunate for them that they don't have an Anderson in their team.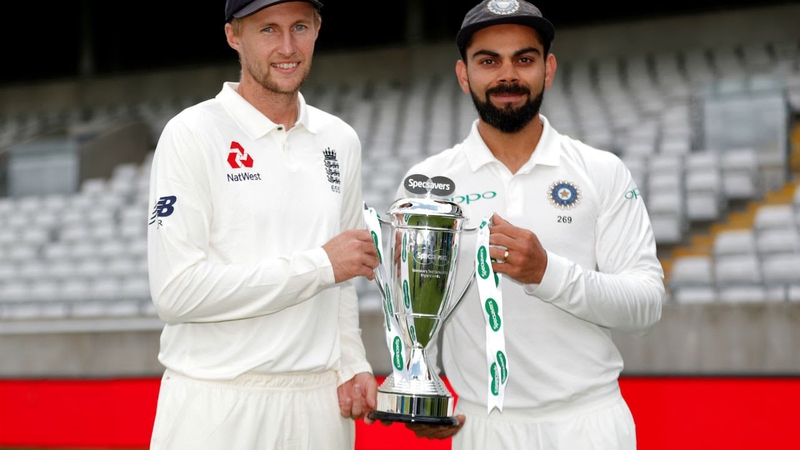 The third match will be played at Trent Bridge and India will be hoping for a better performance from their team while England will be looking to try and win the series. India are low on confidence while England's confidence is on sky. England will go into the match as favorites and if there will be seaming conditions, England might well win the series in the third match itself.
Give your thoughts on who is going to win the third match at Trent Bridge. Or will it be a draw? Anything can happen. Let's stay glued to this outstanding series and witness some good performances and some great cricket.
Translated from https://www.bbc.com/urdu/sport-45164916