Look up the definition of comprehensive in the dictionary and you'll find highlights of yesterday's match between England and Australia. Even in his wildest dreams, Eoin Morgan wouldn't have been thinking that England would take an 8 wicket victory with a whopping 107 deliveries still to face.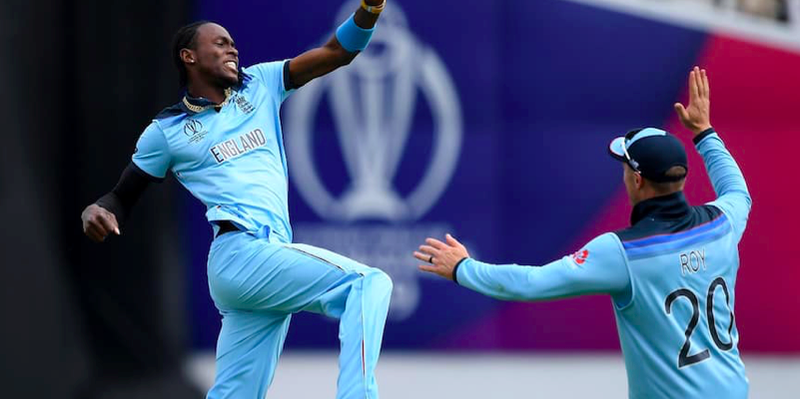 It was vindication for this England side of why they are ranked number 1 in the world and why they came into this World Cup as favourites. However, just a couple of weeks ago following defeat against the same opposition, there was no guarantee that England would even make it this far let alone qualify for the final.
Following that loss at Lord's in the group stage, Australia's newspapers were quick to label England as "flat track bullies" unable to compete with Australia's more traditional and conservative approach when the situation was more challenging. No doubt today a few of the same papers will be bemoaning the fact England had the better of the conditions yesterday despite the fact that Australia won the toss.

Yes, the ball certainly swung around for Woakes and Archer in the morning but it was their execution of line and length that was significantly better than they achieved in the corresponding group match and indeed better than the Aussie's managed when they got a chance to bowl. Add to that the fact that Australia's top order succumbed to familiar failings with Aaron Finch LBW (again) playing around his pad and David Warner edging to slip to a ball that he could have left and England were always control of this fixture.
The Warner dismissal was key for England. The left-handed opener has been in magnificent form not just in this World Cup but also in the IPL prior to this tournament with most commentators believing that he has come back from his year long suspension a better player. Where Warner seems most improved is his ability to adapt his game to the situation required but I would argue that he failed in that respect yesterday.
Pre-match, Warner had declared that the first ball of the innings would be hit for 4 and he duly delivered with a crunching cover drive. Thereafter he smoked Chris Woakes straight back over his head for another boundary but was out next ball as he cleared his front leg (presumably looking for another expansive shot) but could only guide a thick edge to first slip to a ball that bounced more than he was expecting. Positive intent is one thing but Warner seemed to have reverted back to his previous existence of batting by numbers rather than playing the ball and game situation on its merits.
I jokingly messaged a friend of mine that if Peter Handscomb is good enough to play at this level then I might have a chance of a call-up this summer. England almost had him out 4 times in his first 11 balls before Woakes finally put him out of his misery. My sarcastic comment was vindicated by Shane Warne in the mid-innings break who stated that Handscomb looked "out of his depth". Certainly, Australia know that if they are to win their first Ashes series in this country for 18 years then they will need to play the moving ball a lot better than they did yesterday.
Alongside the seam and swing of Woakes was the pace and hostility of Archer. England have found themselves a new hero and the perfect foil for the swing and seam offered by guys like Woakes and Anderson. The delivery that pinned Alex Carey in the jaw was an absolute brute of a ball and brought back memories of 2005 when Steve Harmison quite literally drew first blood in that epic Test series. If Australia didn't know that they were in for a fight this summer then they do now!
Archer now looks a shoo-in for a Test spot at some point this summer. My only concern would be his fitness and lack of 4-day cricket prior to the Ashes which starts on 1st August. It was noticeable yesterday as it has been throughout the World Cup that Archer's second spell isn't as hostile as his first. There are myriad factors that might be contributing towards that and undoubtedly having a bit of variety as he showed with the knuckleball that dismissed Maxwell is one of them. However, he has also been nursing a side strain throughout the World Cup and England have to ask themselves whether he is up to bowling 20 overs a day before including him in the longer format.
Another white ball specialist who will be looking to make his Test debut off the strength of his performance in the World Cup and in particular yesterday's match will be Jason Roy. England have looked a team transformed since he returned to the top of the order and Roy is likely to be the next in a very long line of England batsmen who have been given a chance to stake a claim at the top of the Test side. Again his lack of red ball cricket over the last couple of years is a concern but his big match mentality may yet make up for that.
I would very rarely disagree with anything that former Test captain Andrew Strauss has to say but I thought his message to the England team during his mid-innings analysis on Sky Sports was a little off the mark. He said England needed to be positive and not defensive in their chase yesterday. Yes, they absolutely needed to be positive but the opposite of positive is not defensive, it is negative. What Roy did perfectly was to maintain positivity in defence! Australia bowled a decent opening spell at him but his message was clear - your good balls aren't going to get me out and your bad balls are going to the boundary. That is the perfect mindset to take into the longer form of cricket .......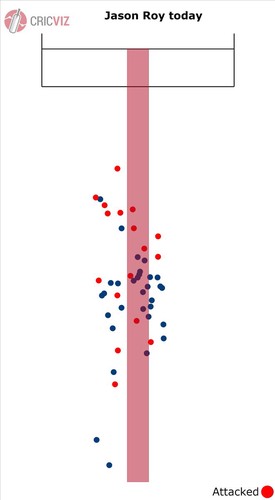 The other positive about Roy and England, in general, is the way they attacked Nathan Lyon and I think we have seen an early indicator of the side's thinking throughout the summer. Roy smashed his first ball for 6 and from there all of England's batsmen went on the offensive against the experienced off-spinner. Lyon's role in the Test team is often underestimated but it is his ability to at the very least tie up one end while the much-vaunted pace trio of Hazlewood, Starc and Cummins attack from the other that is so crucial.
It is a strange oddity that a nation that have produced so many world class cricketers in the last few decades have been unable to find an all-rounder of true Test Match quality. If England can limit Lyon's role in this side then they will potentially force Australia into rejigging the balance of their team to include a player who is not really up to the required standards with bat or ball.
If England can finish the job against New Zealand on Sunday then they will take a massive amount of momentum into the Ashes series but regardless, I think we are going to be in for a great summer of Test cricket and a very tightly fought contest between to old rivals.