Cricket, like most sports now is a numbers game. Big data, as it is in almost all aspects of daily life, is used to influence the vast majority of decisions. Next time you are watching a cricket game on TV, watch as the camera pans around to the team dressing rooms and you'll notice an army of men with laptops recording every delivery, the shot played, the field placements and even the vital signs of the players on the pitch. You may also see coaches, captains and players themselves peering over the shoulders of the number crunchers, looking for that little bit of information that could give them an edge in the game.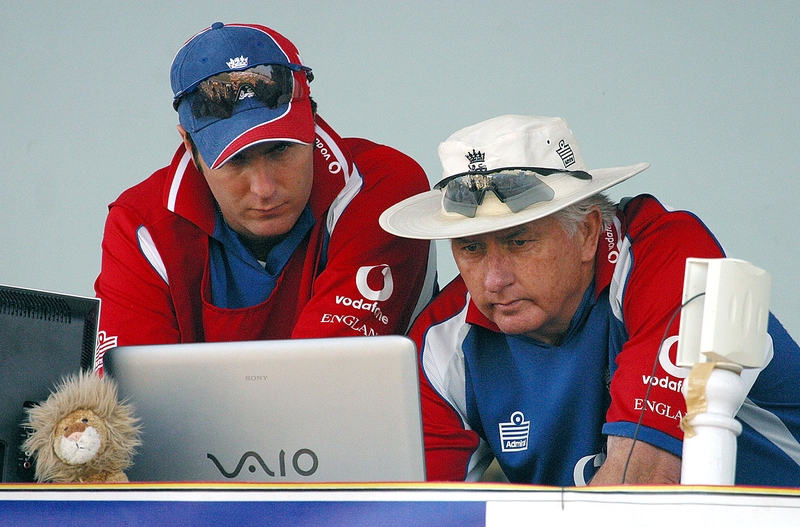 And yet, despite the reliance on stats it can still be difficult for management to move beyond decisions based on emotions and rely on the empirical data which points in another direction. At present this appears to be the case with England's decision to promote Jonny Bairstow up the order to number 5 while he maintains his wicket keeping duties.
What does the historical data show?
Test by name, test by nature. The longest format of the game is a gruelling experience both mentally and physically for all players involved but for a wicketkeeper it is an especially onerous task. The appearance of Adam Gilchrist in Test Match cricket, revolutionised the keepers role within the game. Gone were the days of having a specialist keeper who could chip in some useful runs. Now every team wanted a specialist batsman who could average 40+ and hit regular match winning centuries while also donning the gloves.

These days almost every side has 2-3 players within their squad, if not the 11 itself who can perform the keeper batsmen role if needed, so important has this position become. England are no different and are currently blessed with 2 outstanding players in Jonny Bairstow and Jos Buttler as well as a number of high quality youngsters pushing their claims such as Billings, Foakes and Duckett just to mention a few. Yet despite having both Bairstow and Buttler in their test 11, England to date have persisted with with playing Bairstow at 5 as the wicketkeeper batsman and Buttler at 7 as the specialist batsman only.
The empirical argument for Bairstow giving up the gloves
Quite frankley the data shows that Bairstow attempting both roles is a flawed plan. In Test cricket history, only one man has managed to make a continued success of batting in the top order (top 5) while playing the role of keeper and maintaining his average across an extended period. That man, is former Zimbabwe international and England head coach, Andy Flower, who averaged in excess of 50 performing the role. Other illustrious names to have demonstrated the burden that keeping wicket takes on ones batting include Kumar Sangakara, the Sri Lankan great who had a Bradmanesque like average of 66.78 when he played as a pure batsman, an average that dropped to a respectable 40.48 as a keeper. That means that Sanga without the gloves was a half century a match more productive than when he was with them! AB de Villiers managed to average the best part of 57 while keeping in Tests for South Africa, which was some achievement when considering that his overall career average was 50.66. However, it's worth noting that most of those innings played as wicketkeeper came later in his career when he had already established himself as a world class player and South Africa were looking for a short term solution to the hole left by the sudden and unfortunate retirement of Mark Boucher. Prior to that he was averaging in the 40's, imagine what he might have achieved had he have been able to focus almost purely on his batting. Also remember that this is a player who recently retired at the relatively young age of 34 due to in his own words "being tired".
Indeed Bairstow himself shows quite clearly how the demands of keeping wicket effects his batting. He has scored 5 centuries for England, all of which have come as a keeper-batsman. However, all 5 have also come in the very first innings of a match i.e. before the strain of having to keep wicket for an entire innings has taken it's toll both physically and mentally.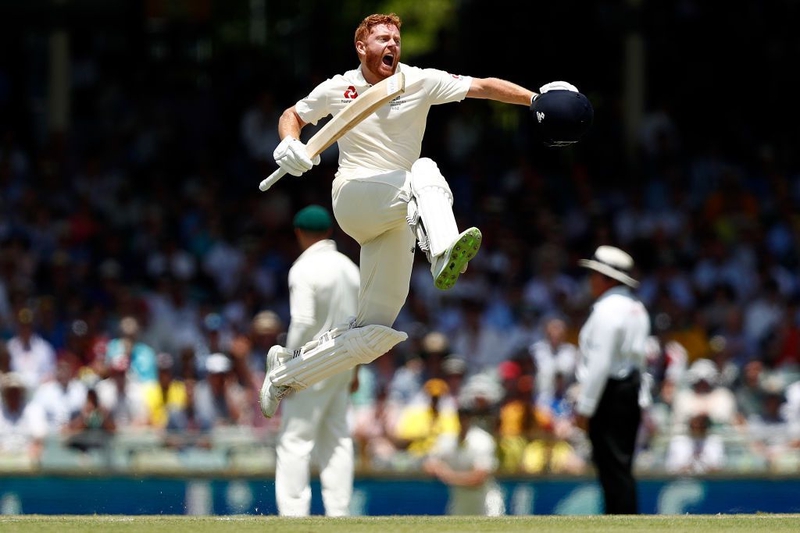 The emotional counter argument
The argument that seems to be winning out at the moment within the England hierarchy and even within the mind of Jonny himself is that he will thrive on the challenge of bucking the trend described above. From what he has achieved already in his career, he comes across as a committed player who is willing to throw himself into any situation and give his best. He has worked hard to remodel his batting technique since he first broke into the Test team and it is now paying dividends. He had to bide his time to get a chance in the ODI team but in the last 12months he has developed into England's most effective white ball player. There is no doubt that he can and will rise to a challenge and this is what England were hoping would continue to be the case when they asked him to bat at 5 and fulfil his keeping commitments. The concern is that if England took the role and responsibility away from Bairstow then it would in turn have a negative effect on his performances. Here of course we reach the limitations of statistical analysis - numbers cannot predict or control emotional responses. Despite all the high tech data models, effective man management is still essential. Are Root and Baylis capable of making a tough call to remove the gloves from Bairstow? Would they be able to get the best out of him if they did? These remain key questions to answer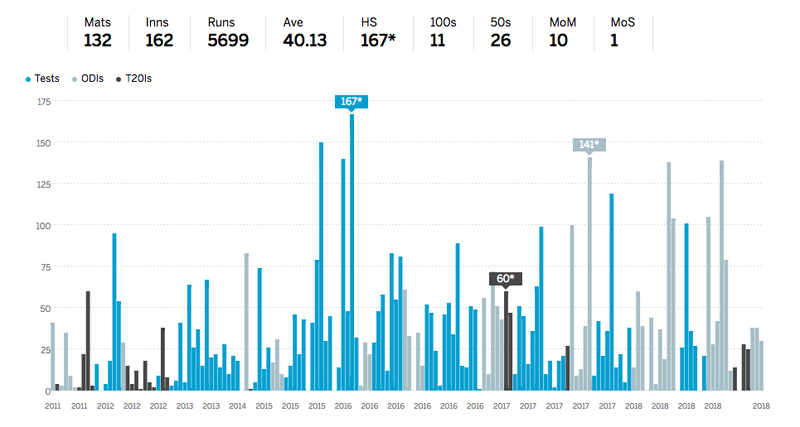 Is Buttler the answer to the problem?
Jos Buttler has had a stellar 2018 across all forms of cricket including the early summer series against Pakistan which saw his return to the Test side after an 18month absence. In wicket-keeping terms there is very little to choose between Buttler and Bairstow. Buttler does a good job behind the stumps for England in ODI and T20 matches. However, it is Bairstow who has the undoubted potential to be a top 5 batsmen for England, a promotion that many have been pushing for for some time. Along with Joe Root and Alaistair Cook, Bairstow is the only other player in the country at present who has real Test match pedigree as a top order player. Buttler on the other hand, while a remarkably talented batsman is likely to be more suited to coming in at 7 and looking to take the game away from the opposition. This doesn't mean that I don't think he isn't Test match quality. On the contrary, I've been of the opinion for some time that England needed to find a place for him in the side and have previously written that I felt he could potentially captain the side in the future. In my opinion then, I can't see what England are waiting for? They have the perfect opportunity to release the full potential of 2 high quality players who could be mainstays of the England team for the next 6-7 years. As for the issue of challenging Jonny Bairstow, if I was the England captain or coach I would simply say this. As a number 5 batsman in the modern era an average of 38.40 is well below par especially for a man of Bairstow's talents. He should be looking to finish his career with an average in excess of 50 and with at least 20 Test centuries to his name, challenge extended......