I once watched an interview with Australian great David Boon. No, not the one where he talks about drinking 52 beers on the flight over to play England but an interview about what he felt made a successful Test batsman. In it he stated that to be successful, any batsman only needs to be able to execute 3 shots and so long as he knows when to play those shots and when not to and provided he has a solid defence and mental fortitude to back it up then he'll succeed at the highest level.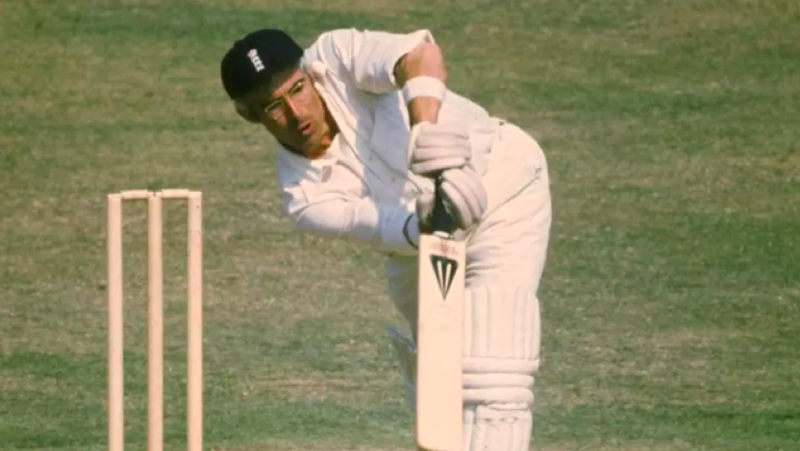 How times have changed! These days most players have more than 3 variations of the same shot! You don't just sweep, you paddle sweep, reserve sweep or even Dilscoop the ball. I very much doubt that David Boon was considering the below shot would be part of a batsman's 3 shot repertoire.
Of course the major factor that has changed cricket in the 21st century is the introduction of the T20 format. Variety is now a key asset for both batsmen and bowlers and the idea of a player being successful with just 3 shots, has been blown out of the water by the concept of a 360degree batsman who can hit almost any delivery anywhere.
The purpose of this blog is to argue that there is still a need for that unfashionable, slow scoring and quite frankly limited batsman within the modern game.
The current England Test team
The current England side and their propensity for a batting collapse is very much proof that a no nonsense, backs to the walls, nuggety type of player or 2 is just what you need when the going gets tough. Outside of the 2 opening batsmen, it would be fair to say that the rest of England's line up are very much stroke makers and shot players. When conditions are in their favour and they are in full flow they are a joy to behold. You'd pay the admission fee to watch Root, Bairstow, Stokes or Buttler alone caress a hundred. However, as we've seen all too frequently in recent years when things aren't in their favour, they become vulnerable and flakey.
The injury sustained to Jonny Bairstow provided England with an opportunity to try and correct this issue. They could have decided to add a true top order player at number 3 to allow Root and everyone else to slip down a place. Alternatively they could inserted a player into the middle order who was a little more defensive minded that would act as the glue if things weren't going their way early on.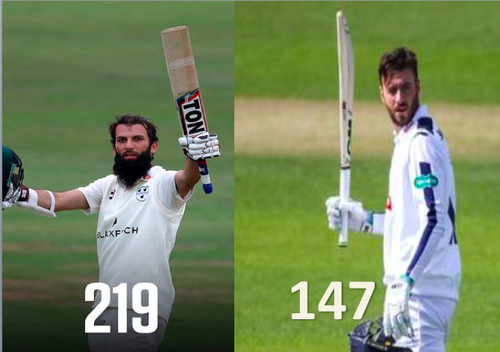 Instead England opted to recall James Vince who will now compete with Moeen Ali to fill the gap that is likely to be left by Bairstow. Both these players are in terrific form and are fantastically talented players. However, both are very much cut from the same cloth as the current crop of England batsmen who often look like a million dollars for 20 or 30 runs but then fail to go on and get the big hundred that would win England a game.
Rory Burns is a player who I touted as being able to fill the void of a harding working, no frills player. His strange technique also makes him the archetypal unfashionable cricketer but from the English selectors point of view also seems to make him untouchable. Daryl Mitchell from Worcestershire would be another player who would add some much needed grit to the England batting line-up and while i'm sure his name has been mentioned within selection meetings many times over the years, the fashionable dashing stroke players have always been picked ahead of him.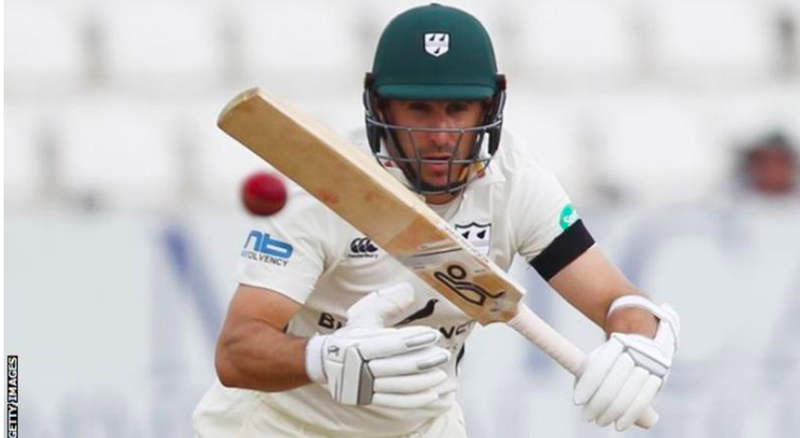 Unfortunately beyond those 2 players it's hard to find many other decent candidates. Even within the domestic game, counties with their limited budgets are keen on employing players who can play across all 3 formats. After all a solid batsman who scores at a strike rate of 50 or less is not going to get you to T20 finals day and as such the opportunities just aren't presented to them. Take for example Andrew Umeed who last year recorded the 2nd slowest century in county championship history. The achievement should not be sniffed at though as he faced a Lancashire bowling attack that included James Anderson with a pink ball under lights (one of the first day/night matches played in English county cricket). You would have thought that anchoring his team's innings in such a manner would give 22 year old Umeed a perfect platform to go onto cement a regular place in the side but instead he hasn't played a single game for Warwickshire's first team all year.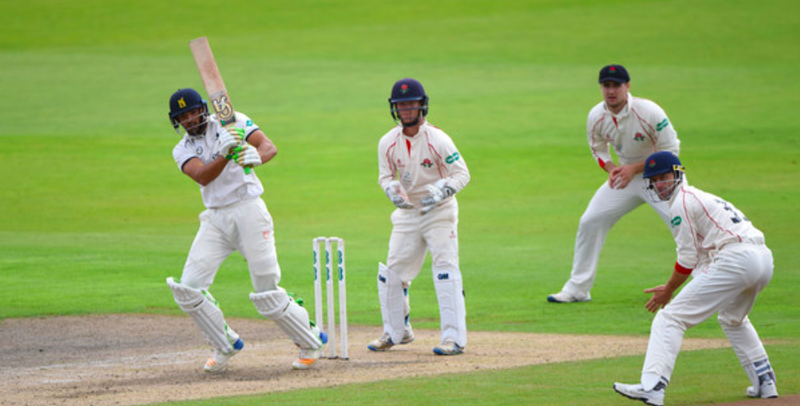 As pitches in this country become flatter and T20 cricket dominates more of the schedule, it's hard to see that opportunities for these players will increase but if England wish to be successful in all forms of cricket and in all conditions then they need to find a way to get the unfashionable cricketer back into their side.
My favourite unfashionable cricketers of the 21st century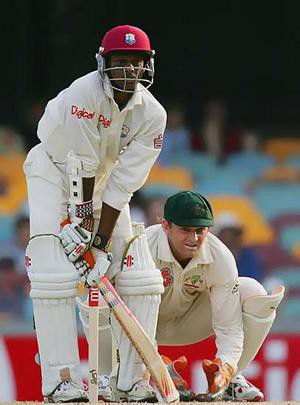 Shiv Chanderpaul
With 164 Test caps and an average of over 50, Chanderpaul will go down as one of the greatest players of all time. However, his technique will also go down as one of the strangest.
Even with the West Indies' standards quickly falling away in Test cricket, opposition teams knew they would have to fight to get this limpet of a batsman out.
By the way, he's 44 and still playing ............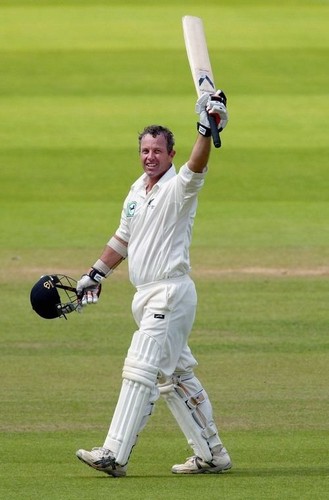 Mark Richardson
Converted from being a number 11 to a Test opening batsman. It won't come as much surprise that he didn't do that on the back of a huge deal of natural talent. However, what he did have was grit, determination and a solid defence.
I went to the game between England and New Zealand at Lord's in 2004 where Richardson batted for almost 14 hours in making scores of 93 and 101
He finished his career with a very respectable Test average of 44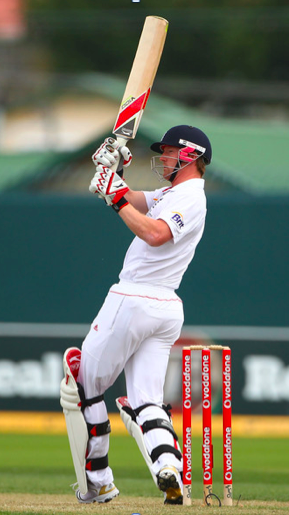 Paul Collingwood
England's middle order stalwart finished with a career average of just over 40 but is proof if every it were needed that sport is more than just numbers.
So often when the chips were down it would be Collingwood who would step up to play a crucial innings. To steal Eric Cantona's description of Didier Deschamps, Collingwood was England's "water-carrier". The man who put in the hard work so that the flair players could excel.
Smart move by England to get him in the current coaching set-up
Who is your favourite unfashionable player or which unfashionable player would you like to see back in your team?
AS ALWAYS, ALL GENUINE COMMENTS WILL RECEIVE AN UPVOTE