Imran Khan led Pakistan to its first World Cup title in 1992. (Source: Express Archive)
Imran Khan's Pakistan Tehreek-e-Insaf has emerged as the single largest party in the Pakistan National Assembly defeating jailed former Prime Minister Nawaz Sharif's Pakistan Muslim League-Nawaz (PML-N) and Pakistan Peoples Party (PPP) led by former president Asif Ali Zardari. The win in the election has cleared the way for former Pakistan World Cup-winning captain to become the new prime minister of his country.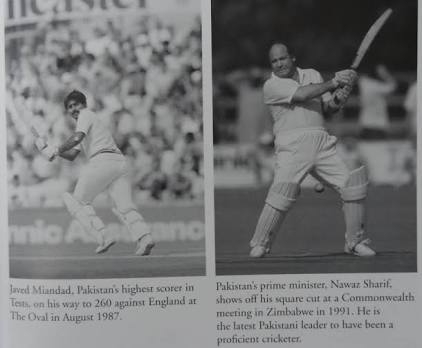 However, this wasn't the first time when Imran Khan and Nawaz Sharif came head to head. Interestingly, just before the 1987 ICC ODI World Cup, Sharif, then the chief minister of Punjab province, decided to lead the Pakistan cricket team instead of Imran.
Sharif had played cricket at a young age and got out for a duck in his only appearance for Railways against PIA in 1973-74. But, facing the West Indian team of 1987 which had some of the most feared bowlers of world cricket wasn't an easy task.
Imran Khan had described the incident in his 2011 autobiography – "Pakistan: A personal history".
"Just before the World Cup in October 1987, when I was captaining Pakistan, we played a warm-up match against the West Indies at the Gaddafi Stadium in Lahore. Moments before the match, the secretary of the cricket board, Shahid Rafi, informed me that the Chief Minister of Punjab, Nawaz Sharif, was going to captain the team that day," he wrote.
Imran revealed that he was taken aback but thought that it would probably be a non-playing role and Sharif might want to watch the match from the dressing room. To his surprise, Nawaz Sharif walked out for the toss with Viv Richards, the West Indies captain, dressed in his cricket whites.
A bigger shock awaited the Pakistan skipper.
Sharif announced that he will also open the batting. While Mudassar Nazar – the former Pakistan opener who scored over 4000 runs in his Test career – wore batting pads, a thigh pad, chest pad, an arm guard, a helmet and reinforced batting gloves, Sharif simply had his batting pads, a floppy hat – and a smile.
"None of the team could believe what we were seeing; he was going to open the innings where with Mudassar Nazar against the West Indies, one of the greatest fast-bowling attacks in cricket history," Khan narrated. Imran said that Sharif didn't have the reflexes to defend himself if a short ball was aimed at his body. "So there was a risk of serious injury. I quickly enquired if there was an ambulance ready," he added.
Sharif missed the first ball and was bowled off the second ball, providing relief to Imran and other Pakistan players. The match was played on October 4, 1987 between Punjab Chief Minister's XI and West Indies.