The 2018 XVIII Asian Games which took place in Indonesia, which was attended by 17 countries, also competed in the e-sports event.

The electronic sports competition itself at the 2018 Asian Games was divided into six numbers.
The following are e-sports sports competed at the 2018 Asian Games
1. Pro Evolution Soccer,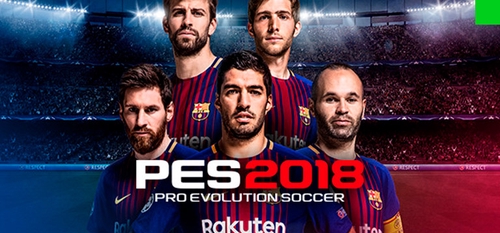 PES was first released in 2001 and within ten years, this electronic game has sold 81.65 million packages worldwide.
To ensure the player database is updated according to the latest conditions after the first phase of the transfer market for club players around the world every August, Konami released the latest version of PES in early October.
The selection of the Indonesian PES national team for the 2018 Asian Games is held at the end of May 2018 using the PES 2017. Platform for each participant team consists of two people, each of whom can only register once on behalf of one team.
This selection format is based on the three best systems of three match sequences. The first match is a one-on-one match, the second match brings the team name with the concept of two-on-two collaboration, and the third match (if still needed) depends on the individual one on one.
In all stages of the PES Indonesia national team selection, participants can only use licensed clubs without editing. If the club's choice of two teams faces the same thing, then the favorite club user is determined by drawing a coin toss.
In each selection phase, each team may not use the same club twice.
In addition to skills and strategies, PES winners at the 2018 Asian Games are also determined by the limited selection of licensed clubs in the PES ecosystem used by each participating country.
2. Arena courage,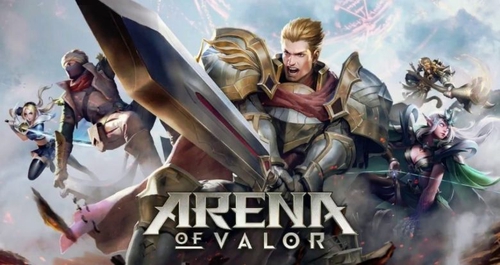 Arena of Valor (AOV) is a video game genre MOBA (Multiplayer Online Battle Arena) published by the electronic game developer company Tencent Games. Globally, AOV is currently played by 90 million people per day out of a total of 100 million registered users.
AOV since mid-2017 has begun to limit playing time to just one hour per day for children under 12 years. Those aged 12-18 years are limited to two hours per day. In addition, players under 12 years of age cannot play above nine o'clock at night.
Besides the original hero characters from AOV, e-sports athletes can also use DC Comics characters such as Superman, Batman, Flash, Joker, Flash and Wonder Woman. The AOV e-sports team consists of five athletes who duel with one opposing team with the same number of athletes.
Team wins will be determined by collaboration between athletes to maximize their respective resources (weapons, shields, each character's special strength, ability to recover, etc.).
Their last goal is to pass through an opponent's defensive territory that has a number of armed towers and monsters and finally wins by destroying important assets in the opponent's territory.
The selection process for the selection of AOV Indonesia national team athletes was carried out at the end of May 2018 with the participation of around five thousand participants. The interesting thing about this selection process is that what is passed is not a team, but an individual.
Yes, in the final round of Challengers Voting, the remaining participants are given the right to choose the best player in this phase. Five of the most votes finally qualify as Indonesian AOV athletes for the 2018 Asian Games even though they are not from the same team.
3. Clash Royale
Clash Royale (CR) itself is a real-time strategy video game that can be played in multiplayer mode.
CR was developed by Supercell and released in 2016, and since then it has been widely favored by e-sports athletes because it successfully combines the elements of card games, tower defense, and online multiplayer battle arenas.
In the 2018 Asian Games CR will be played in a one-on-one duel situation with the main goal being to destroy as many towers as possible in the opponent's territory. Instant victory in this situation can also be achieved by destroying an opponent's King Tower.
There are 12 arenas that e-sports athletes can choose at the Asian Games later. Each arena has different levels of challenges and difficulties and rewards the winner with numbers and trophies with a certain level of value.
The possibility of determining the 2018 Asian Games medal in CR numbers is not only through the number of wins but also through the accumulation of trophies obtained by an athlete from qualification to final.
Such a system was used in the Clash Royale Crown Championship, which was managed by Supercell in 2017 with the participation of 28 million participants, the majority of whom came from North America, Asia, South America and Europe.
For the 2018 edition, Supercell plans to choose Asia as the host after last year Britain became the host of the championship won by Sergioramos (Mexico) as a prize winner of 150 thousand US dollars (Rp 2.1 billion).
The selection process for Indonesian e-sports athletes is carried out at the end of May 2018 through a National Clash Royale Tournament.
The championship is only allowed to be participated by Indonesian citizens aged 16 and over provided that they have 20 wins in their respective accounts.
4. Hearthstone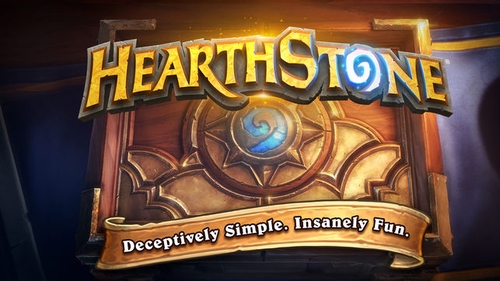 Hearthstone (HS) is a collectible card game video game that can be played in single-player or multiplayer situations.
Electronic sports developed by Blizzard Entertainment since 2014 was built from the foundation of a game that was previously popular, Warcraft.
By utilizing the natural elements, characters and relics of Warcraft, the development of HS becomes more flexible between platforms so that players with different gadgets operating systems can compete with each other only limited by geographical elements on the basis of time zone differences only.
The HS e-sports environment is preceded by a deck opening consisting of 30 cards combined with the selection of certain characters who have their unique strengths.
Each athlete must maximize the use of strength crystals possessed by each character to demonstrate a skill or collect minions to attack opponents. The ultimate goal of the HS game is to reduce your opponent's fitness to zero.
In every victory achieved in an adventure in a map the game produces gold achievements, new cards, and several other virtual prizes. With the assets won, an e-sports athlete will be able to renew the deck of the card.
The number of wins and prizes won will determine the rank of an athlete in a championship.
With HS players totaling 70 million people globally, Blizzard until August 2017 recorded a turnover of US $ 40 million (Rp. 578.9 billion) per month.
5. Starcraft II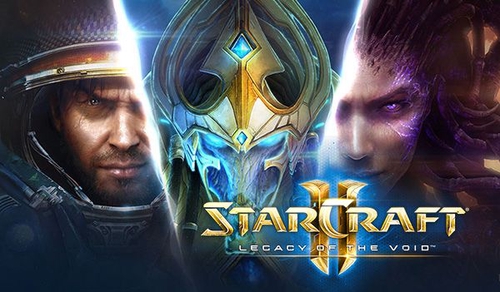 Starcraft II (SC2) is a stragegy real-time video game developed by Blizzard Entertainment and released since 2010.
SC2 can be played in single player and multiplayer modes. SC2 has been present in the form of a trilogy: Wings of Liberty, Heart of the Swarm, and Legacy of the Void. In the most complete SC2 game ecosystem there are also 20 main missions and 7 additional missions.
The SC2 Trilogy in its journey received assistance from the commercial side and also from the point of view of e-sports athletes.
The third SC2 series sold an average of one million packages worldwide in a two-day period from the release date.
Interestingly, since the end of 2017 SC2 was finally decided by Blizzard to change its status to be free to dowloand and play to manage more users.
The SC2 tournament has been routinely held since 2011 in South Korea and several other regions under the name GOMTV Blobal StarCraft II League (GSL). In gameplay, SC2 has three main factions named Terran, Zerg, and Protoss.
Terran has strong defenses and diverse maneuverability, while Zergs are insects that have damaged power when carrying out large-scale attacks. The Protoss faction is an elite race whose movements are slow but very strong.
E-sports athletes who have information, Terran, Zerg, and Protoss that are right for their competition strategies will have a great chance of winning. However, to find the resources possessed by athletes in his territory will determine the team built by an athlete.
Monitoring of assets and strength through spy shipping also has an important role in determining SC2 athlete strategy. Determination of the victory of an e-sports athlete in SC2 is ultimately determined in the domination of territory control and assets in space within a certain duration of time.
At the 2018 Asian Games e-sports will be staged at Britama Arena, Kelapa Gading, North Jakarta on August 26 to September 1, 2018 at prices from Rp. 30 thousand to Rp. 100,000 which can be purchased through the KiosTix website.
6. League of Legends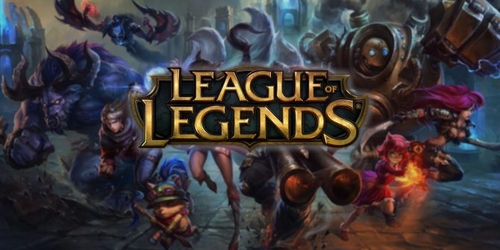 League of Legends (LOL) is a MOBA genre video game (Multiplayer Online Battle Arena) developed by Riot Games since 2009.
Until 2017, a total of 110 million people played LOL per month, around 30 million people per day, and in certain hours around nine million people in the world.
LOL's popularity in North America and Europe has made Riot Games donate the Champions League Series based in Los Angeles and Berlin.
Of the two regions, each now has 10 top professional teams, which are dynamic for the world to challenge the former from Korea, South Korea, China Taipei, Hong Kong and Macau.
The LOL 2017 World Championship witnessed 60 million unique (not accumulative) people with a total prize of 4 million dollars (Rp. 57.9 billion). As an e-sports, LOL at the 2018 Asian Games will be competed in a duel format twice: five athletes versus five athletes.
The extraordinary attraction of LOL is the total selection of 117 fighting characters that can be used with their own strengths and uniqueness. There are three main types of Melee, Range and Magic types.
Melee has a high defense and level, but the range is low. Meanwhile, Range has the advantage in terms of high speed and range but its defense is very fragile.
This type of character is Magic because it has many skills and is powerful, but unfortunately they do not have a strong shield and easily lose their fitness. This unique variation makes the strategy very dominant in LOL to win the match.
The ultimate goal to determine LOL in each job is a fast process in competition. In addition to a total of 10 characters fighting, in LOL there were also minion figures who could help each team with certain prerequisites.
In addition to the macro strategy, in LOL the strategy, equipment and ingredients for each character will determine the power of each athlete in the field of competition.
If a player is too much to get superior equipment or potions with many prerequisites and long periods of time, that means he can overload the team's performance.