China has half a dozen teams headed to Vancouver and destiny on their side, having won every even-year competition to date. Just how strong are their chances of claiming the Aegis this year?
Ever since Valve first introduced The International, a Chinese team has won the tournament in every even-numbered year. Invictus Gaming were first in 2012, Newbee followed in 2014 and who could forget Wings Gaming's awe-inspiring run in 2016? Another even year tournament is now here so the pressure is on more than ever for the six Chinese squads looking to take the Aegis in Vancouver, Canada.
None of these teams should be considered underdogs. All six are highly competitive squads that no one should underestimate when the tournament kicks off of August 15. The odds are in their favour as well: of all the six major regions, China has the most representation. The next highest is a three-way tie between Europe, North America and Southeast Asia, each with three teams.
Ahead of the biggest competition in the Dota 2 calendar, we take a closer look at China's hopefuls to see if they have a shot at confirming superstition
PSG.LGD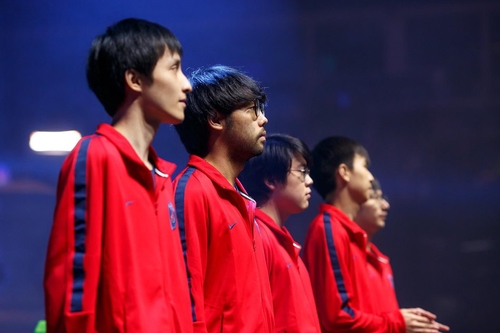 Starting with the team highest in the DPC rankings, PSG.LGD earned their direct invite to The International 8 thanks to an incredible year. Things started out relatively slow after TI7, though LGD earned their first few DPC points quite early, with a second place finish at the PGL Open Bucharest Minor. Things didn't truly get rolling for LGD however until they made a couple of roster changes later in the year. In December of 2017, Yang 'Chalice' Shenyi was added to the roster, and less than two weeks later, they announced major changes in roles and players, including four new players on trial.
The player to come through that trial successfully is LGD's current position 5, Jian Wei 'xNova' Yap. He completed the roster, which also includes veterans Xu 'fy' Linsen, Lu 'Somnus丶M' Yao (formerly known as Maybe) and up-and-coming star carry Wang 'Ame' Chunyu. This roster turned out to be just what LGD were looking for. They quickly rose through the ranks as the year progressed, finishing out the DPC with five Top 4 finishes, including wins at both EPICENTER XL and the MDL Changsha Major.
There was a popular Chinese meme about LGD being the designated winners of TI7, but perhaps that meme was just one year too early. Without a doubt, LGD are the strongest Chinese squad headed to Vancouver so keep your eyes peeled.
Vici Gaming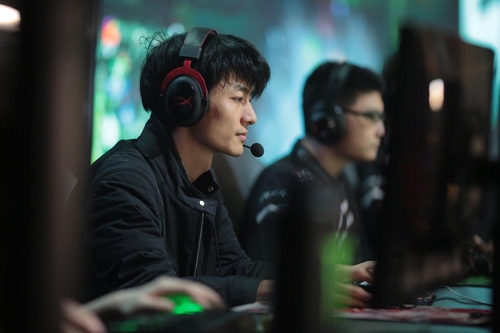 Squeezing in at sixth place on the DPC ranking, Vici Gaming actually earned more of their points early on in the season, and have had rather mixed results lately. Their invite to TI8 was earned with four second place finishes – three in Minors between AMD SAPPHIRE Dota PIT League in November and Captains Draft 4.0 in January, and the fourth came at ESL One Katowice, a Major.
VG capped off the season with a third place finish at MDL in May, but were unable to keep the momentum going. Their run at ESL One Birmingham was cut short by Team Liquid, and a loss to Team Secret took them out of the China Dota 2 Supermajor before they could reach the top four. Still, they had racked up enough points that their invite remained safe.
They've kept their roster around since it formed in the post-TI7 shuffle, making them one of two teams on this list who've kept their roster for the entire season. Only Zeng 'Ori' Jiaoyang has never competed at TI before. The rest of the roster runs the gauntlet from Zhang 'Paparazi' Chengjun's single TI appearance last year to support duo veterans Zhang 'LaNm' Zhicheng and Lu 'Fenrir' Chao's long and storied time in the scene. The pair have both come second at TI, albeit in different years: LaNm with EHOME in 2012 and Fenrir with Vici Gaming in 2014.
This team is packed with talent, but it remains to be seen what form they'll be in at the tournament. We're excited to see what this mix of players can do on the big stage.
Newbee
No organisation has ever won TI twice. Na'Vi came tantalizingly close in 2012 and 2013, but they had the Aegis snatched away from them in both Grand Finals. Newbee had the glory of an International championship in back 2014, and in 2017, with a new roster, they finished the competition in second. That squad has since stuck together, with Xu 'Moogy' Han, Song 'Sccc' Chun, Damien 'kpii' Chok, Hu 'Kaka' Liangzhi and Zeng 'Faith' Hongda all aiming to one-up their performance from last year.
It isn't just the organisation that's already tasted TI glory, either. Faith was a TI champion in 2012, when he won with Invictus Gaming, and he's the captain of the Newbee squad looking for redemption this year.
Newbee haven't had the most explosive year since their defeat at the hands of Team Liquid last August, but they did manage a number of strong finishes. That includes a couple of DPC event wins, both a Minor and a Major. That first place finish at ESL One Genting wasn't against just any team either – Newbee had to face the same Team Liquid team that took them down 3-0 in the TI Grand Final, proving that they still ranked among the best teams in the world.
Their results since then may have been quite the mixed bag, but discounting Newbee at TI8 would be a very foolish mistake to make. Could we see them reach the Grand Final for a third time?
VGJ.Thunder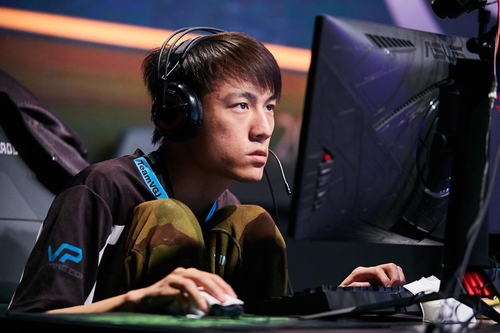 Part of the reason there are so many Chinese teams at TI8 is the fact that four of the eight direct invite slots were taken by them. VGJ.Thunder snuck in under the wire in eight place, with less than 200 points separating them from ninth place OpTic Gaming.
The team's done quite well for themselves this season but, in the end, their fate wasn't in their own hands. Several teams had the chance to pass them with points from the Supermajor at the end of the season, but ultimately couldn't. VGJ.T's solid season included second place at The Bucharest Major and two second place Minor finishes. They also won Galaxy Battles II, beating Evil Geniuses 3–0, but the event was stripped of its Major status by Valve shortly before it began.
This squad also has its fair share of legendary players. Carry Liu 'Sylar' Jiajun has twice finish third and second once at TIs during his decorated career. Leong 'ddc' Fat-meng may have never won a TI, but he's competed in every single one so far, one of just four players worldwide who can boast this.
They're not favourites, but VGJ.Thunder made it this far for good reason, and they'll be a strong contender among the 18 teams in Vancouver.
Team Serenity
The first team to qualify through the TI8 Chinese regional qualifier is a mystery to many Dota 2 fans for good reason: Team Serenity only fully formed in March.
The players on the team are a mix of somewhat familiar and very new faces to the scene. In the carry role, Jin 'zhizhizhi' Zhiy is actually the only player on the team to have travelled to a DPC event this season. He competed at ESL One Hamburg with Keen Gaming, taking a respectable fifth place. Zhao 'XinQ' Zixing is the other somewhat known player on the squad. He's been around the Dota 2 scene for a few years, mostly playing on various TongFu rosters, but joined Team Serenity early this year in January.
Despite their inexperience, Team Serenity absolutely dominated the TI8 Chinese regional qualifiers. They finished with a 5–2 record in the round robin stage, second only to For The Dream's 6–1. In the playoff round, they took out LGD.Forever Young 2–0 and Invictus Gaming 2–1 to qualify for TI8.
It's hard to know how such a young squad will do on the biggest stage Dota 2 has to offer, but, if they can keep their cool, they could surprise us.
Invictus Gaming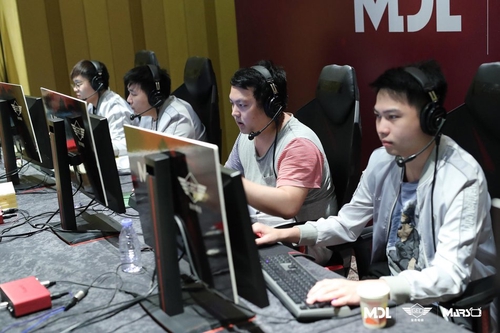 Invictus Gaming nearly didn't make it to that deciding match against Team Serenity in the qualifiers. They finished with a 4–3 record in the round robin, tied with Keen Gaming and LFY for third place. Since only the top four made it through to the playoff round, tie breakers were played, where iG scraped through with a win and a loss.
After the playoff loss to Team Serenity, iG had a rematch against the team that beat them in the tiebreaker, LFY. They pulled off their revenge in a 2–0 victory that secured them the sixth and final spot for a Chinese team at TI8.
They may come in way down here at the end of the list, thanks to that loss to Team Serenity, but Invictus Gaming have plenty of cred of their own. The organisation won TI2 and while they didn't attend many DPC events, they've made appearances in two Majors. They've also got three of the five members of the roster that came fifth–sixth at TI last year, as well legendary carry Sun 'Agressif' Zheng, who helped open qualifier squad CDEC take second place at TI5. Don't go counting them out just yet – it's a Chinese year, after all.
source: https://www.redbull.com/int-en/the-international-2018-6-chinese-teams-analysed