The Empire has never fallen so low :(

The collective Empire leaves Rostistav 'fn' Lozovoy.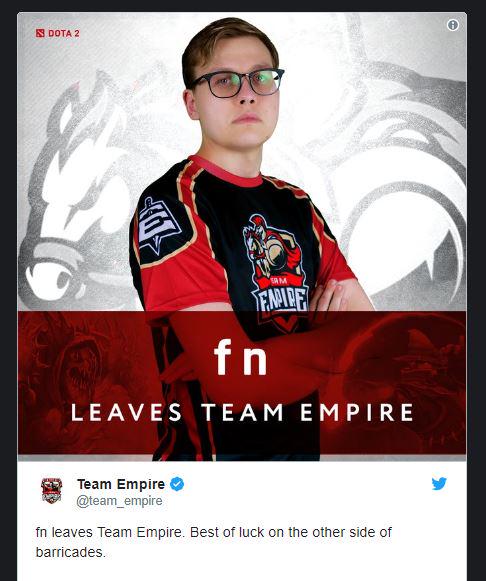 Rostislav played for the "Empire" from January 8, 2017. Together with him the team took 7-8 place on The International 7.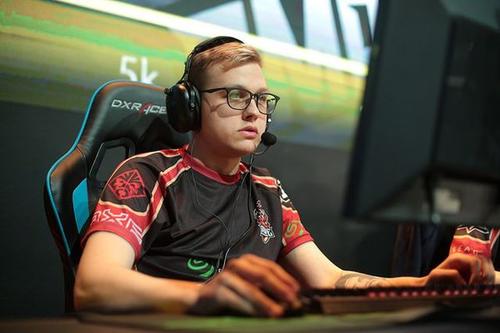 fn commented after his departure:

I want to thank Team Empire and the guys who once believed in me and gave me a chance to prove myself. See you on different sides of the barricades.
The changes were also expressed by the manager of the organization, Alexander 'Stranger' Solomonov:

fn long time was one of the leading players of Team Empire. We have repeatedly seen his game of high class, but, unfortunately, today our ways diverge. I thank fn for performing in our lineup, it was really nice to work with him. I wish Rostik to show his talents in any team, wherever he turned out to be.
Recall that the empire could not get out of the group stage of regional qualifications The International 8. Some time before the qualifiers in the team there were permutations: fn moved to the first position, and Naive- moved to the middle line. Last week, an off-league left the Imperials, Andrei 'Ghostik' Kadyk.

Actual composition of the team:
Aibek 'Naive- Tokaev;
Eugene 'Chuvash' Makarov;
Yaroslav 'Miposhka' Naydenov;
Arseniy 'ArsZeeqq' Usov (trainer)