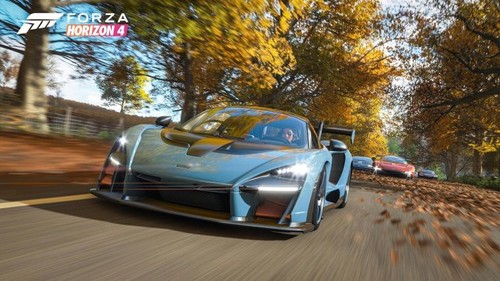 Forza Horizon 5 has not been announced yet and we cannot say that we have much information about it. But a journalist thinks the game will be out in 2021, even before the Forza Motorsport game.
Forza Horizon 5 under development
The Xbox EmpireGameBeat's Jeff Grubb believes the game will be released in 2021. The game is currently under development by Playground Games . Playground GamesForza Horizon 4the developer of the game. Jeff Grubb also says he knows where Forza Horizon 5 took place . But he stated that he wanted to share this information in a different place. I hope the game takes place this time in an area where traffic flows from the right.
Forza Motorsport was announced in July. The game is still under construction. Xbox Series X is being developed by Turn 10 Studios for Xbox Series S and PC .
Forza Horizon 4 is one of the best games for PC and Xbox. The game, which is highly appreciated by critics and players, takes place in a festival like the other games of the series. The variety of cars and races in the game is quite high. There are even parts where you race with a plane or a train as you progress in the game. Forza Horizon games do not come to Microsoft Store competitors like Steam or Epic Games Store . The new game will also be sold on the Microsoft Store for PC only. It is almost guaranteed that the game will come to Xbox Game Pass as it is released .
Forza Horizon 5 may arrive in 2021
The downside of Forza Horizon games is that it is not possible to play with arms other than Xbox controllers. Of course, it is possible to play the game with different game arms with various occupations. But for someone who is inexperienced, it is a very tiring and time consuming job.
Especially with Forza Horizon 4, the customizations that would affect the power of the cars were quite detailed and functional. You could customize every detail down to the finest detail, from the spacing of the gear shifts to the height of the car's front and rear wheels to the ground. Moreover, the customizations made caused changes that were felt and made a difference in the game. Even if there were not huge visual customizations, you could rearrange a car suitable for asphalt to make it suitable for dirt roads. Forza Horizon 5 is a game that will sell well, even without extraordinary big changes.