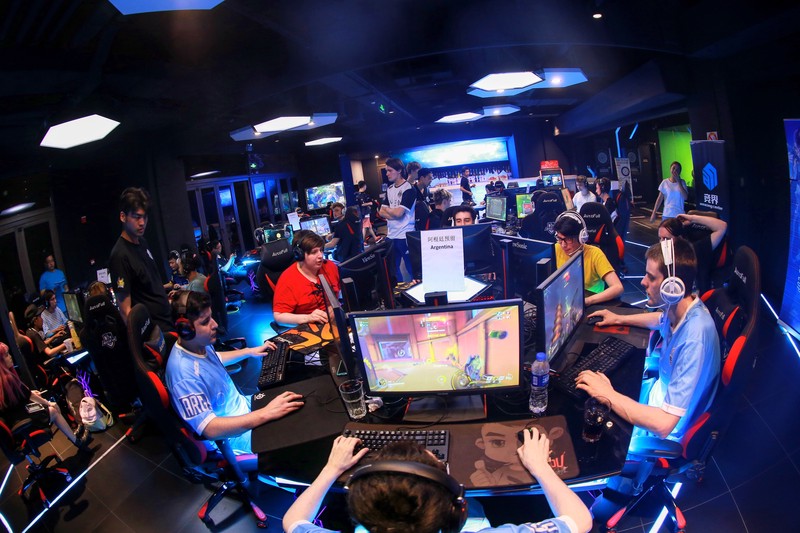 A BIG YES!
Esports are on the rise worldwide and the rise has been exponential over the past few years. Let me start with an example of one particular game which I have been playing for so many years now, COUNTER STRIKE. I started playing CS 1.6 back in 2010 right from the first year of college. I have followed so many international tournaments and watched all the big teams play.
To name a few, big tournaments at that time were INTEL EXTREME MASTERS, WORLD CYBER GAMES etc and the prize money used to be around $50k to $150k. Back then tournament arena used to look like this: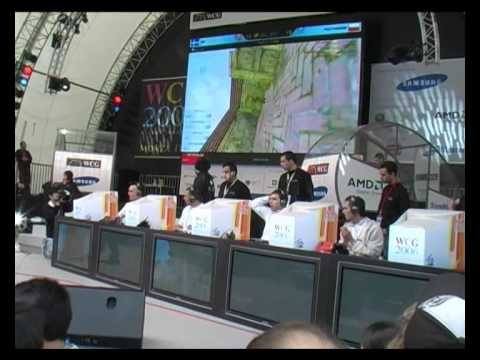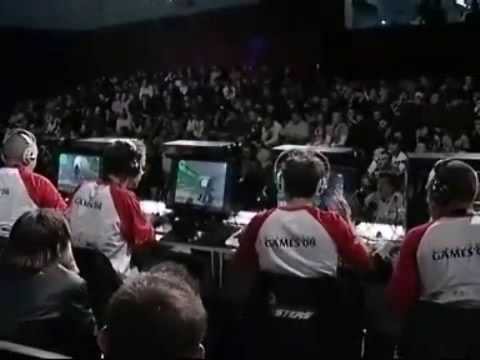 In 2012, Valve Corporation announced the launch of a new version for Counter Strike named "Counter Strike: Global Offensive" and this was the turning point in the history of counter strike gaming. By 2013 it was decided that all the tournaments will now have Counter Strike:Global Offensive. For the past 2–3 years the number of tournaments and the Prize money is on the rise.
Back then participation was good but still it was limited. There were only few teams from Europe and North America. But now the participation has increased drastically with a huge participation from Asia and South America with European and North American teams still occupying the Top 20 positions.
Now lets have a look at the prize money of the few tournaments held so far in 2016:
ELEAGUE Season 1 - $1.4 million
ESL one Colgne - $1 million
MLG Major Championship - $1 million
Esports Championship Series Season 1 - Finals - $ 765K
and the list goes on…….
and the tournament arena now looks like this: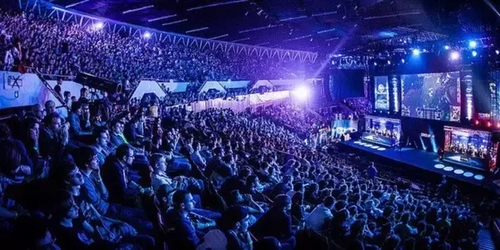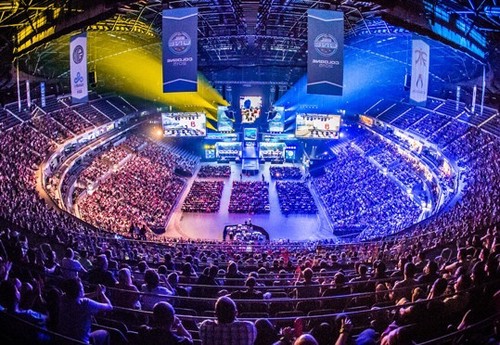 There are a number of organizations coming up which function just like sporting clubs in any other sport (such as football clubs in football). They have contracts with players, they sign and release players and sometimes they sign and relieve the whole team (its a team of 5 that plays), they have now coaches to form strategies and a team of an analyst working behind them to prepare the players for big matches.
The salaries these teams are now offering is more than the what big firms and MNCs can offer. Last year 5 players of TSM (Team Solo Mid) decided to leave TSM and form their own organization. TSM quickly sent out the notice that they needed a new team and the salary offered would be $10,000 per month plus tournament win bonuses.
This was just about the counter strike, but there are other games as well such as DOTA and LEAGUE OF LEGENDS where the prize money is even more, its massive.
Now let's have a look at prize money of the few tournaments held so far :
The International 2016 - DOTA2 - $20 million
The International 2015 - DOTA2 - $18 million
The International 2014 - DOTA2 - $10 million
DAC 2015 - DOTA2- $ 3 million
Lol world championship 2015 - LEAGUE OF LEGENDS - $2.1 million
and so on…….
And now let's compare the prize pool of e-sports with traditional sports: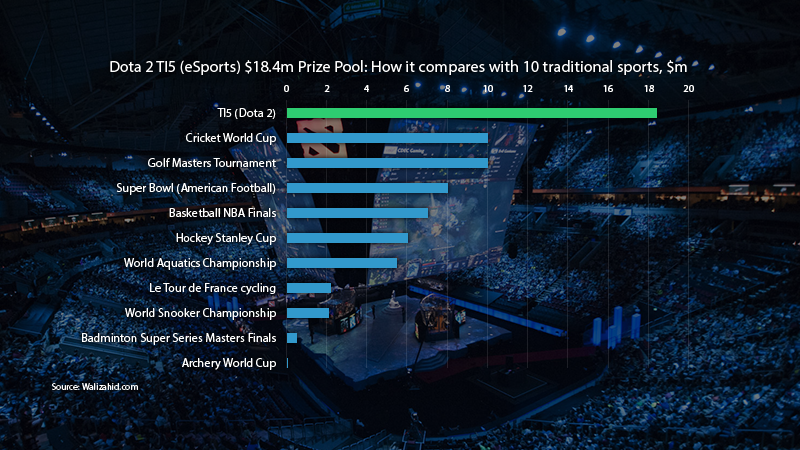 Clearly, the e sports industry has grown faster than anyone could have predicted, the future is bright and so my friends,
THE GAME HAS JUST BEGUN!!