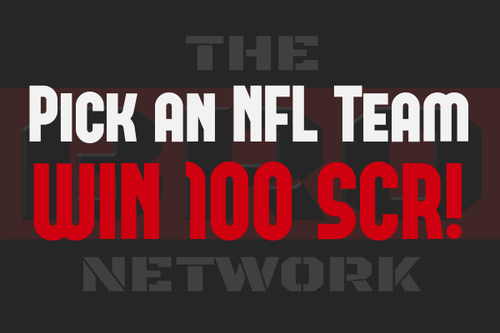 No Teams Left

Update : The fantasy draft is complete and there are no Teams remaining!

You do not need to own the game Madden 19 to play, simply pick a team and make some changes if you want to. We are simulating the draft and season in Madden 19.
Since this was a fantasy draft, there is no telling who is on the remaining teams and I have not looked. I will make a video showing the players once they are selected by an Owner. I can tell you that both the Seahawks and Bills who were selected post-draft were both stacked.

So don't think just because you're late to the parade you're getting stuck with a crappy team, you're likely not. So far most teams are pretty even in the mid-80's area or below with only a few standouts breaking those ranks, but also suffering from at least one major weakness (like QB).
---
How To Join
To play simply pick a team by commenting below. Once your team is selected I will create the Owner in-game and a video showing your lineup on Offense and Defense and your Schemes.
You can change your schemes and modify your roster according to the rules throughout the Season. The first deadline for changes is 12 AM CDT (UTC -6) on Sunday, 9/30.
Keep in mind your blog on Scorum must be unique (not a sockpuppet) and posting quality content (no spammers allowed).

---
Current Teams
You can find a list of current Teams, Schemes & Owners in this post, including your team a short time after you select it.
---
Free Agents

You will also find the top available Free Agents [Updated 9/30] on that page.
---
Schedule
Each day will represent 4 Weeks of NFL action. Knowing your upcoming opponents will be key, so I have provided the first four weeks of the schedule here.
---
Deadline 9/30 12 AM
Submit any changes (allowed by the Rules) by the date and time above. The first 4 Weeks of the Season will be played later that day. Some action will be live streamed if possible and a recap of the action will also be posted so you can make any necessary adjustments prior to the next days sims.
---
Prize Pool
1st : 100 SCR

2nd : 25 SCR

3rd : 15 SCR

4th : 10 SCR
Good Luck!