Hi, friends!
I noticed this guy a few months ago when watching some coverage from European Rally Championship rallies and Sean Johnston drove Peugeot 208 R2 rally car. But I didn't notice some bigger results from him.
He started with rallying in 2018 with Opel Adam cup which is a good starting point because cars cost around 25000€ and they are not that powerful, around 140bhp plus sequential gearbox which is needed in training if you want to go to the top.
Later he tried also another car from R2 class. it was Ford Fiesta R2T and he did whole Junior WRC campaign finishing 4th in the class overall.
This season he started Monte Carlo Rallye with Peugeot 208 R2 where he won his class, good job.
He wanted to try four wheel drive machinery at the top level of the sport.
He already drove Citroen C3 R5 on Rally Hungary 2019 which is a round of European Rally Championship but this season he wanted to drive in Portuguese round of WRC.
WRC Rally Portugal is cancelled because of coronavirus pandemic but it is possible that he will be back in a rally car after the season restarts at some point.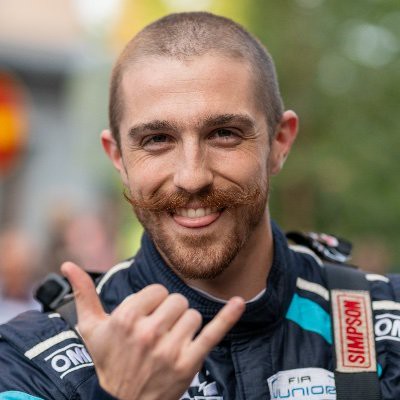 photo and video from WRC and youtube