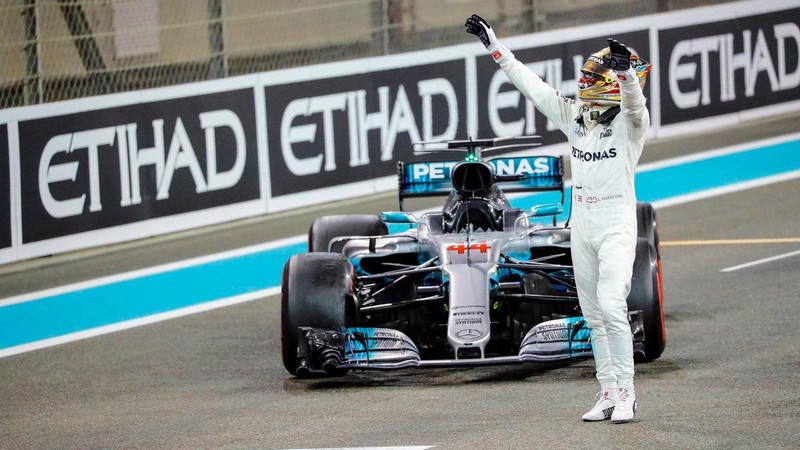 The five-time world champion Lewis Hamilton doesn't seem to see his Formula 1 career coming to an end so soon. He thinks he can certainly go on for another five years.
"I can go on as long as I can - until I'm tired of it," said the Mercedes driver in the program "My Next Guest Needs No Introduction" by US-Talker David Letterman at the American streaming service, Netflix.

The Briton Hamilton, who still has a contract with the Silver Arrows until the end of 2020, takes on the record world champion, Michael Schumacher, as a role model. "Michael resigned at age 38, I'm 33," he said. His will to win was unbroken despite the great success in recent years: "I am incredibly determined to win." He felt he was "wasting something" if he stepped down now. Hamilton wants to continue to "improve, grow and push," he said.
Before the Canadian Grand Prix on Sunday (20.10 / RTL and Sky) in Montréal, defending champion, Hamilton, is leading the FIFA World Cup 17 points ahead of his Finnish team-mate Valtteri Bottas. Sebastian Vettel in Ferrari already has 55 points behind after just six out of 21 races.