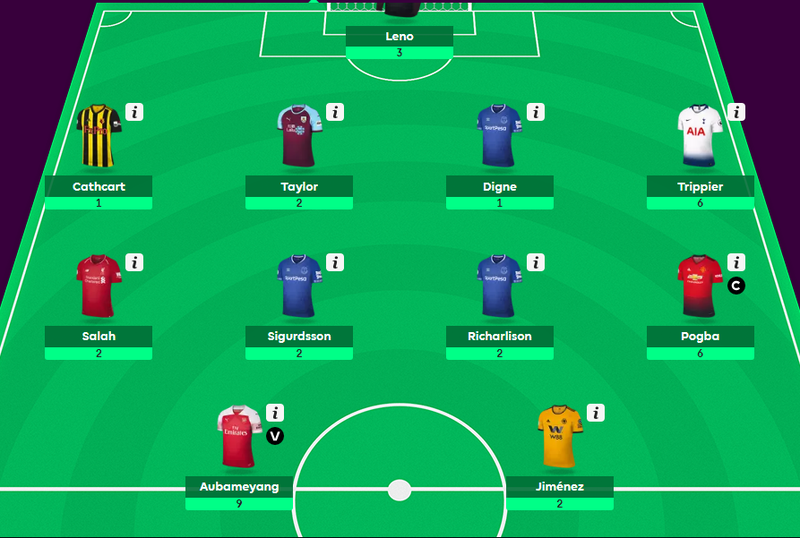 Premier League Fantasy Football, 21th week points became clear. My twentieth week points 36. I got very bad points this week. I may have the lowest points. My total score is 614.

Aubameyang scored a goal this week. His points 9. Pogba's points and Trippier's points 6. The scores of other players are bad. I hope I get very good points next week.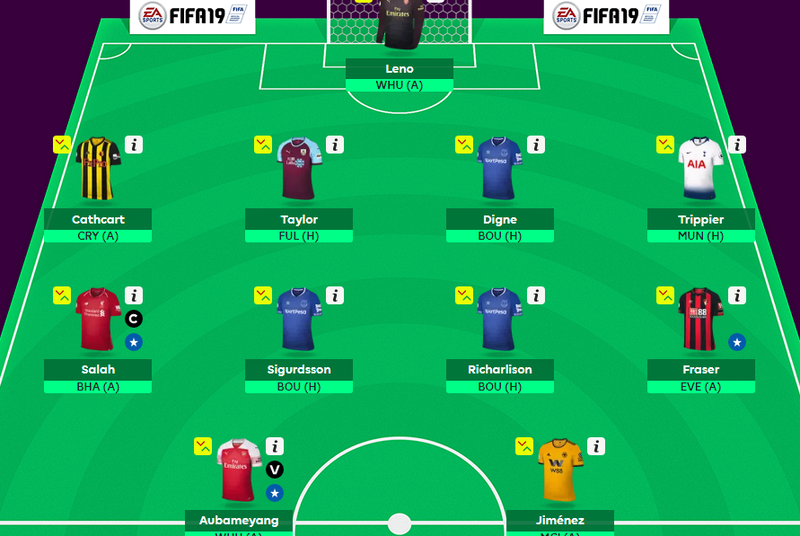 For the 22nd week, my team is as in the picture above. I got Pogba out of the team. I got Fraser to replace Pogba. That's how I used my transfer right. I also chose Salah as the team captain. Because we took Pogba off the team. You can join this fun game. You can click here to join the game. I wish everyone good luck with playing the game.