The day everyone is anticipating for is fast approaching, in fact, it is less than some hours to go before Liverpool will take on Norwich in the opening game and lots of manager in the FPL has finally set up their team why some are still making little adjustment to their own team. Which ever way, the FPL GW1 will kick start today and there are some things you need to know about the league, most especially how points are be calculated.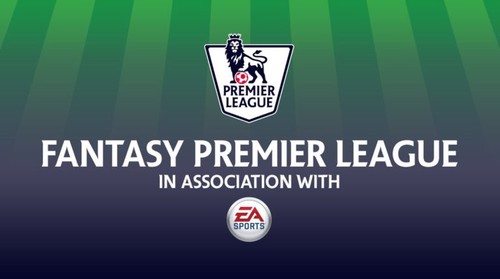 Many a times, we keep on wondering reason why some manager are ahead of us in the table despite having the best set of players in our team. I want you to note that fantasy league doesn't goes with having the best set of players in your team, points are been calculated on how the players performed for their respective clubs week in week out.
Some players may even come with lower price in the market and at the end earned your a better points than highly rated players. For example, we all want to have the best goal keeper such as Allison in our team considering the number of save he made in every game and his contribution but some goal keeper such as Begovic may end up having better points than him in any of the GW because for Begovic to have keep a clean sheet against bigger opponent will earn his manager good points than Allison against smaller teams.
Now let me take you through how points is be calculated for every player in the team starting with defender, defender get 6 points for every goal they score in any match and that is the highest points per goal for any player in the team because their work is to defend and not to score goal but if they eventually did, they earn their manager 6 points.
Next to defender are the midfielder, they earn their manager 5 points per goal scored, there are lots of midfielder that scored great goals week in week out while their some who is only there to block for their team and their chance of scoring goal is very slim. So when picking your FPL team, go for midfielder that can score very well.
The job of any striker as we all know is to score goal in every game and if they finally did, they earn their manager only 4 points per goal scored which is very low compared to defender and midfielder because they have a greater chance to score than defender and midfielder.
Another display that earn you points is assist, while some players don't have goal sense, they are very good in creating assist in their team and for every assist your player have per game, it earn you 3 points. So this one goes to creative midfielder and for every contribution your captain made in any game, the points is calculated twice more than anybody in the team so you need to be mindful of who you are choosing as your captain, don't just give it out base on familiarity.
Having note all these about the FPL, there are some things your player can also do that will deduct your points and it goes thus as well; if your player received red card in any game, 2 points is deducted from your points and for yellow card, it is just 1 point. Again if your player missed a penalty, 2 points is removed and finally for own goal, 2 points is also removed. I hope you find this piece of information useful for your Fantasy premier league.
Post shared on
Sportstalk
Twitter
Facebook
Reddit
I hope you find this post interesting and educating until then I remain my humble self @oxygen02. Thanks For Reading 👍