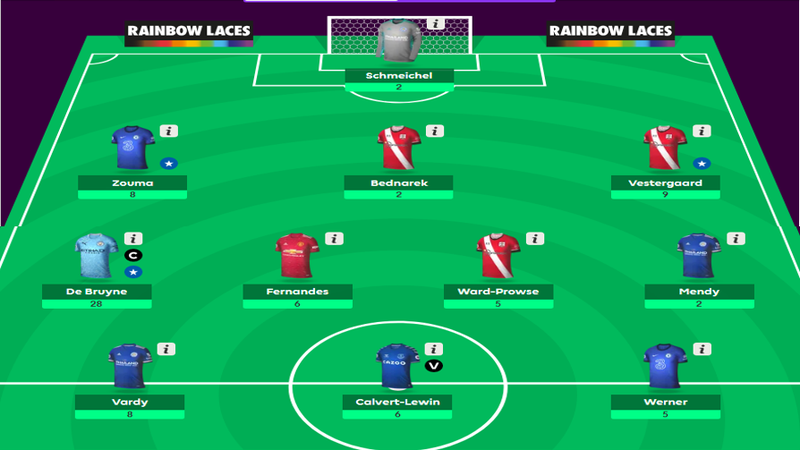 Hello everyone friends.

11th week in the Premier League is over. It has been a good week for fantasy football fans. It's been a very good week for me. I got 81 points this week. This has been the highest score I have ever received.

My defenders Zuma and Vestergaard scored. Zuma got 8 points and Vestargaard got 9 points. This is a very good point for defenders.

In midfield, De Bruyne was my highest score player. De Bruyne scored a goal this week and made an assist. He got 14 points with bonus points. Since he was the team captain, his total score was 28.

Fernandes and Ward-Prowse each provided assists. Ward-Prowse scored 5 points. Fernandes got 6 points. Fernandes got good points despite entering the game later.

Vardy and Calvert-Lewin scored this week. Werner did assist this week.The strikers also got good points.


I got a total of 81 points this week. Average score was 62. The highest score was 132. I made a lot of transfers this week. Because of this, my 4 points were deleted.
As I scored well this week, I also advanced in the Scorum League. I'm currently in the 22nd place in the league.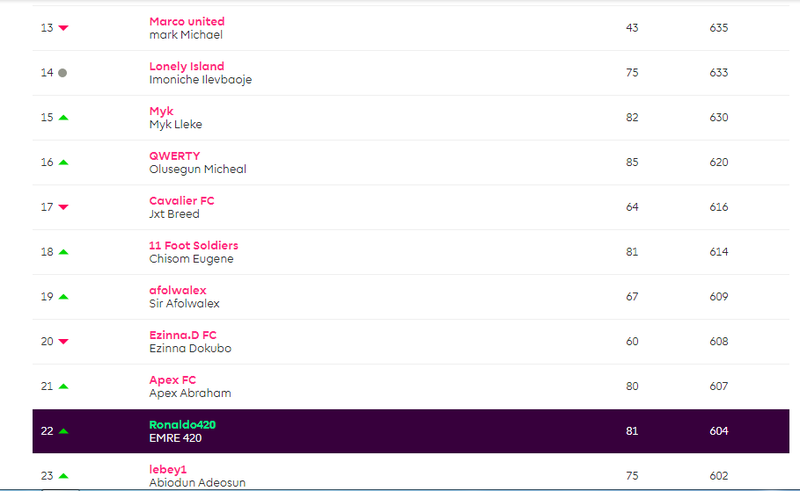 Hope to see you in the coming weeks.....