Who doesn't know the artist Arnold Schwarzenegger? If you remember the film The Terminator, he was the main player in the film. The era of 1984 ago, the film was phenomenal. Arnold Schwarzenegger's fifth child, Joseph Baena Schwarzenegger, who followed in his father's footsteps became a professional bodybuilder.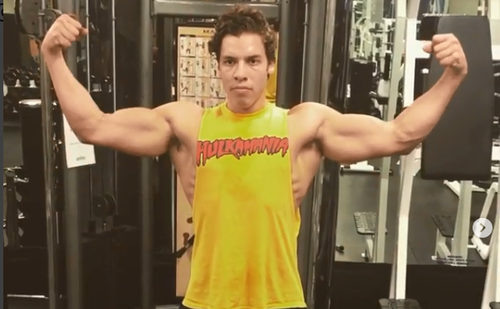 The son of the 38th Governor of California seemed to enjoy the role of the professional bodybuilder he chose.
Look at the Instagram account (https://www.instagram.com/projoe2), proudly showing his daily life in terms of body building. The muscular muscles that are characteristic of bodybuilders are often uploaded on his Instagram account.
As in one of his most recent posts, he wrote "It's only the beginning. #Progress #classicphysique @seancaseyfitness while uploading a short video showing his body with his muscular strength.
Congratulations for Joseph Baena. Hopefully he can be the successor to his father's footsteps.