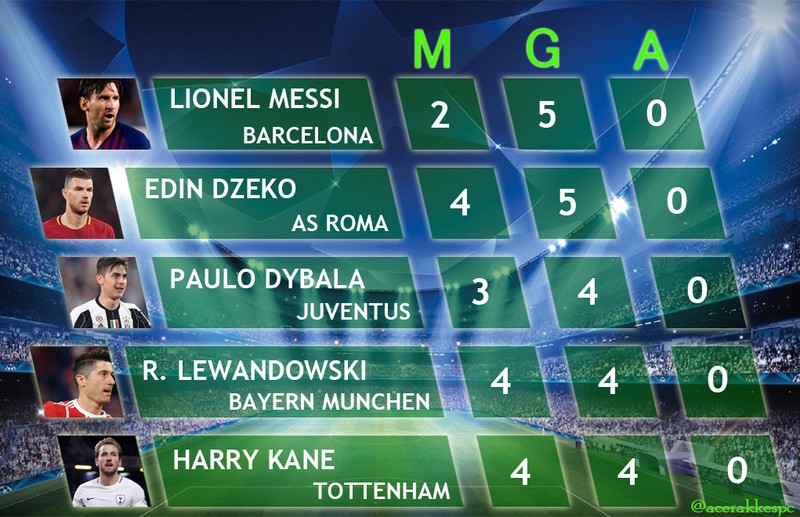 Cristiano Ronaldo finally gave birth to his first Champions League goal of the season 2018/19 along with Juventus. One further goal against Manchester United make Cristiano Ronaldo has now scored 121 goals in the Champions League. 33-year-old players need 156 matches to reach the goals.

But, for the top score, while Ronaldo is still lagging behind four goals from Lionel Messi and Edin Dzeko. Although it has not been able to add a goal on matchday four because he did not play in the match against Inter Milan. Lionel Messi has not been 100% fit for play, but Lionel Messi still persist with the acquisition of 5 goals in the group stage of the Champions League.

While Edin Dzeko also does not increase the number of golnya. While AS Roma won with a score of 1-2 over CSKA Moscow, Dzeko missed scoring. But, the bullet from Bosnia is still in the top of the list of the top score while with the acquisition of 5 goals.

There are two players that significantly increased the number of golnya in the fourth matchday i.e. Gabriel Jesus and Karim Benzema. Jesus scored a hattrick when Manchester City's win over Shakhtar Donetsk 6-0. This is nicks first Jesus on this season. While Karim Benzema, he has scored 3 goals in the Champions League.

This is the list of the top Champions League to score while fourth matchday: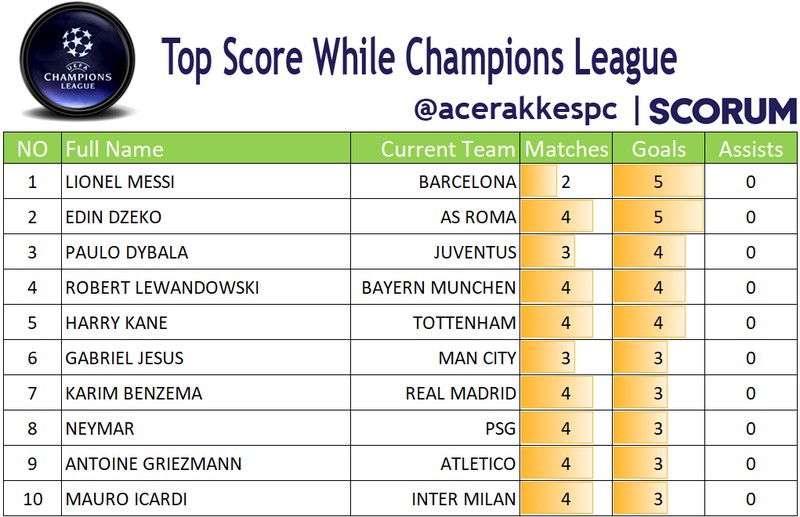 Greetings Sports