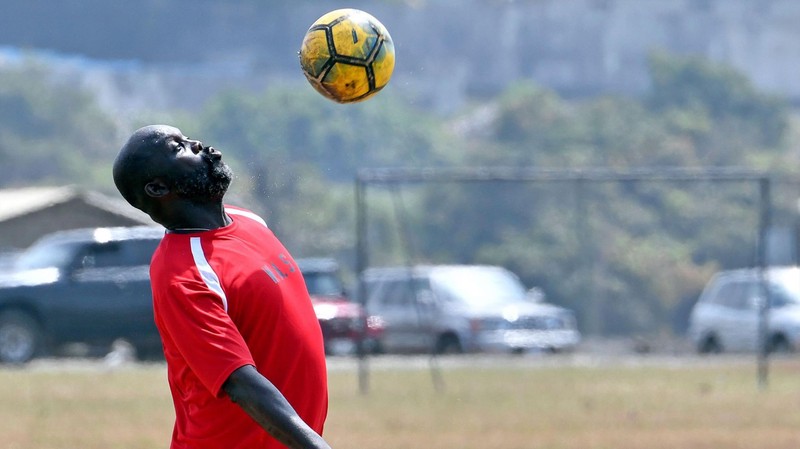 President of Liberia, holder of the "Golden Ball" -1995 George Weah suddenly returned to his native national team.

The 51-year-old politician was in the starting lineup of the national team for a friendly match against Nigeria. Of course, he went to the field with a captain's armband. Together with him in the start was his cousin and ex-partner in the team, 48-year-old James Debbah.

By the break, Liberia missed two goals. " Expectedly every touch of the ball by Weah is greeted with loud cheers and applause", commented the game of the Liberian leader Twitter of the national team of Nigeria.
Of course, the president fulfilled all free kicks and corners from the owners.

George left the field in the 80th minute. At the end of the match, the 14th number will be withdrawn from circulation in the national team of Liberia as a sign of recognition of Weah.