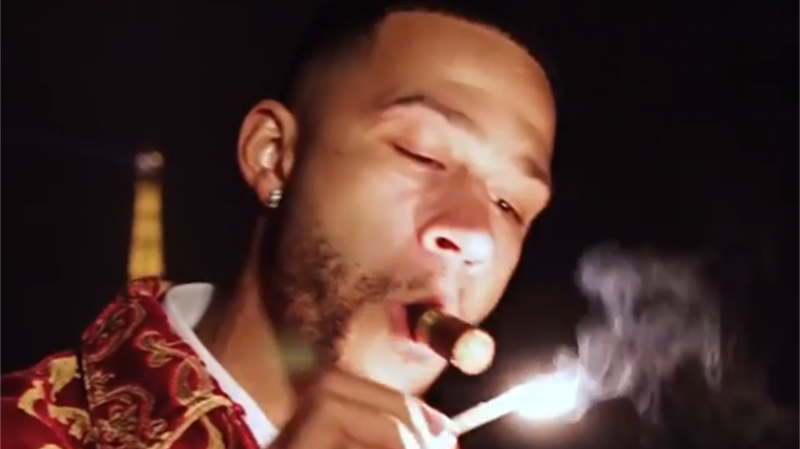 The 24-year-old midfielder of Lyon and the Netherlands national team Memphis Depay again shared his hip-hop work with subscribers in social networks. Football player homemade video on instagram celebrated a mark of 5 million followers.

Depaye dressed in a pompous jacket of the best times of Dani Alves, stood up near the Eiffel Tower and even lit a cigar. In the text of the man, everything is also very beautiful, and this time it is devoted to football: "Boy really got no idol, cos the world is messy, no Lionel" [here is a play on words: "messy" is disorderly and Messi is the surname of the Barcelona footballer].

Depay has more rap clips than goals scored in season 2018/19. In 14 matches for Lyon in the French Ligue 1, Memphis scored only 5 times.
And yet, the affairs of the midfielder went up the hill after an unsuccessful length of career in the Premier League.