The star of Lyon Memphis Depay presented a new single on Instagram. Yes, he is also a musician.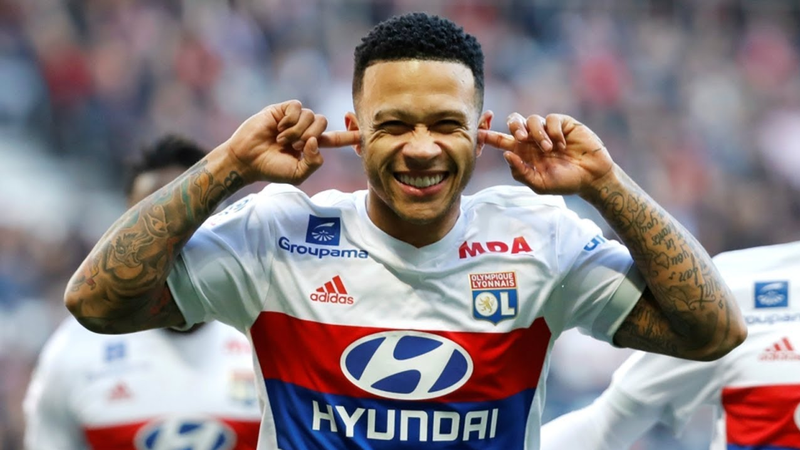 "I introduce you all to two different passions of mine and new projects.
The single 'AKWAABA' created by myself, [rapper] Winne [singer] Nana Fofiee and [producer] Rass King is out today and was birthed from the trip I took back to my roots" - wrote Depay in instagram.
You can already listen to the song in Spotify. It is called AKWAABA - "Welcome" in Ghanaian language.
In addition, the artists shot a clip in an African country. They visited blind and deaf children in Ghana. The video also features a chorus of blind young singers, and, as the description asserts, their invitation was an initiative of Memphis.
All proceeds from the single will go to help the guys. For this, Depay founded the Memphis Foundation.
"I strive to inspire people. What could be better than creating a foundation that will help the world with money and enlighten through the passion that I carry in music. This is only the beginning, more is more," - the football player promised.
Depay grew up in the Netherlands, Ghana - the birthplace of his father, who left the family when the boy was 4. Therefore, on the football shirt behind it is written "Memphis" instead of the last name - the player does not want to have anything to do with the parent. In this African country, the winger Lyon spent the holidays, local media recorded his arrival in June 2018, when the World Cup began in Russia.
Previously, Depay already had experience in hip-hop. In June 2017, he recorded freestyle in Los Angeles, along with his partner in the Dutch national team and former Spartak Moscow leader Quincy Promes. But in that video there was nothing about Ghana, Africa or the roots - a stereotypical movie, as if teleported from the 90s, with gold watches, chains and expensive cars.

---
It is worth noting that Depay is not the only footballer who tried himself in music. Here are some more stars and their hobbies:
Ronaldinho
Asamoah Gyan
Cristiano Ronaldo
Jesé Rodríguez
Neymar