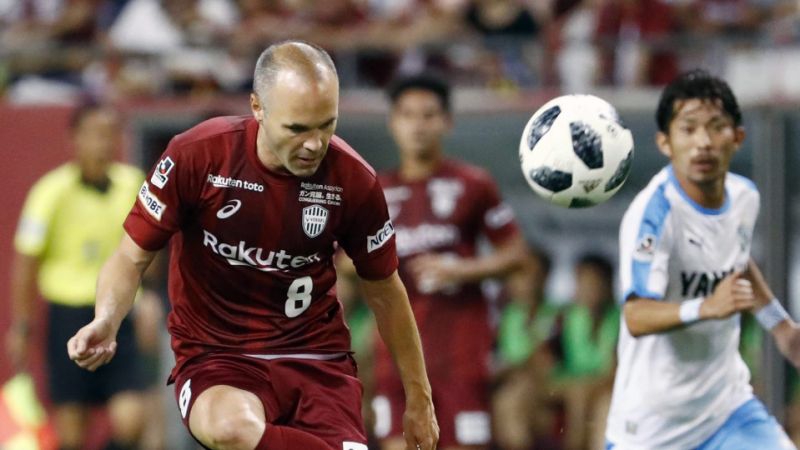 The ingenious Spaniard turns into a scorer.

Midfielder Vissel Kobe Andres Iniesta scored a goal in the second consecutive game, which turned out to be much more effective than the debut.

In the 17th minute of the match with "Hiroshima" Iniesta got the ball 30 meters from the gate, went to the shock position with two touches and sent the ball to the near nine from the penalty line.

The match ended with a score of 1: 1. Assist, as in the case with the debut goal, gave Lukas Podolski.

On the account of Iniesta 2 goals in 4 games for the Japanese club.