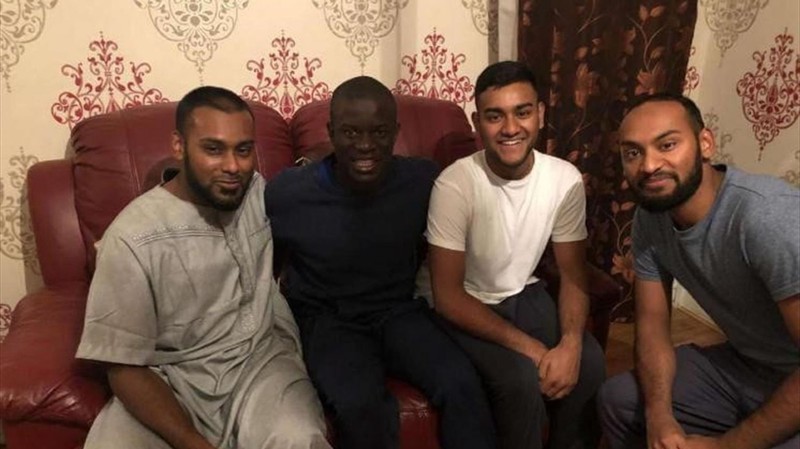 Midfielder of Chelsea and the French national team N'Golo Kante - the most modest and shy guy in this universe. If he is left alone with a girl, he will never dare kiss her first - a little Frenchman is extremely brave in the football field and is just as humble in his life.
Everyone remembers the story of the World Cup, which the French team won: while the remaining players posed with a trophy on the camera, the simple guy N'Golo stood quietly away. Intervened Steven NZonzi: then the midfielder of Sevilla took the Cup shoved it into the hands of Kante. So this legendary photo appeared:

At the end of the World Cup, nothing has changed - the victory of the main trophy in the life of the player did not affect the character of N'Golo. Recently he went to pray in the mosque (presumably in London), where he was recognized by one of the young parishioners and invited to his home for dinner. Cunning Kante, of course, did not refuse - and made happy by his presence three men who like his game.

Another touch to the portrait: when Leicester won the Premier League, and the president of "foxes" gave all the players to BMW, Kante continued to ride on the modest Mini Cooper.
"This is a very convenient car, besides, I have already become accustomed to it," - N'Golo said.
Such a sweet and discreet Kante was from the very childhood. Proof - this is a photo.
In the modern world, with crazy salaries of football players, with their conceit - it's amazing to see such a player and a person.