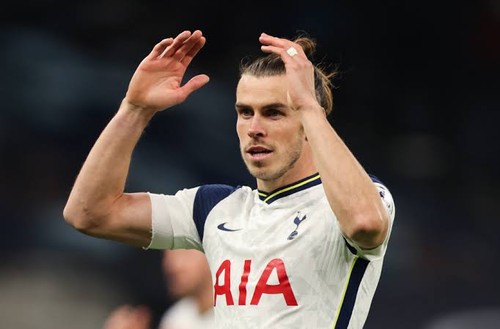 Real Madrid could face administrative headaches this summer if Tottenham do not choose to sign Gareth Bale on a permanent contract after the Welshman's loan expires.
The 31-year-old striker was received with open arms by his old club, but the football results have subsequently lagged behind. Bale has mostly played cup matches and the Europa League, where the opponents have been of a somewhat lower caliber than in the Premier League - after 15 matches, the Welshman has scored four goals.
Everything therefore indicates a dismissal from Tottenham, and Bale thus returns to Real Madrid - it gives big problems in the Spanish club. The reason is due to Brexit, as Britain's choice to leave the EU changes British players to non-European.
In the Spanish league, clubs are only allowed three non-European players in their gross squad of 25 players - Real must therefore choose between Vinicius Junior, Eder Militao, Takefusa Kubo, Rodrygo Goes, Reinier Jesus and now also Gareth Bale.
Since Bale still has a year left on his insane contract this summer with a weekly salary of almost £200k, a change is unlikely, as the 31-year-old will never get a similar contract with a new club.
Thus, Real Madrid will have a big player and financial problem this summer, when they have to downgrade six non-European players down to three - can the club end up making 'a Mesut Özil' and exclude their player with the heaviest salary from the first team? Who would lose his place to the Welshman if Bale ends up in the gross squad? Bale once again gives Madrid an administrative headache.