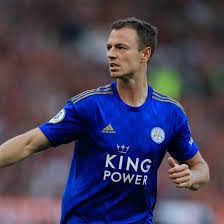 In 2015, Jonny Evans left Manchester United after representing the club for many years. At the time he switched to West Bromwich, but now the Northern Irishman now plays for Leicester, where he has sinced performed at a good level since his arrival in 2018, and they have discovered that at Manchester United.
The 32-year-old Evans' contract with Leicester expires this summer, and therefore Manchester United manager Ole Gunnar Solskjær is interested in getting a cheap defender for the club. The Sun writes that if Jonny Evans has not extended his contract with Leicester before January, then Solskjær will investigate the possibility of bringing the defender 'home' to Old Trafford.
Jonny Evans is a product of Manchester United's youth academy. Prior to his move to West Bromwich in 2015, he had not represented clubs other than Manchester United on a permanent basis.