Hello Everyone!!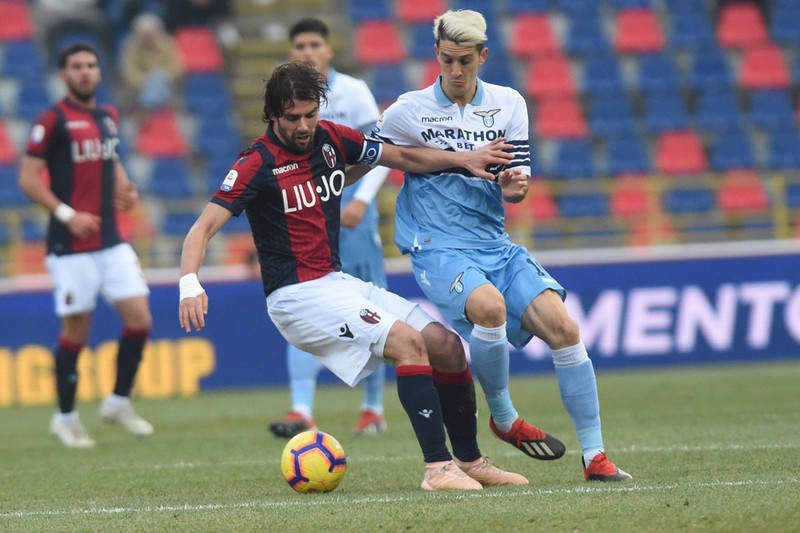 Today i am going to tell you about an amazing, this match was between Lazio and Bologna. Lazio and Bologna were amazing in yesterday match and both teams did their best to win this match. This match was really important match for both team as Bologna had to either win or draw a match and Bologna did their job in this match. All the players of both teams did their best to win and it was an amazing match where we could many twist and turn in the match. So, let me tell you all about this match in more details.

At the starting both teams where amazing and both teams played well and this was important for Bologna. Bologna proofed that they are good team. In this match the first goal of the match was from Lazio at the early of the match. Then the match got more interesting as Lazio was Leading the match and Bologna need to score a goal in order to draw the match. The goal from neither came in the first half after the first goal. Then Bologna had to do something in order to win and after the second half the first goal for Bologna came and it made the match equal. A the time pressure on the both side. And afterwards that there was goal by Bologna again after just one minute and then Lazio scored another goal. At the the end of the match both teams had draw the match with the score of 3-3. The both teams where amazing and draw this match with a great score of 3-3.

Bologna and Lazio were brilliant in this match and had draw this match. It was match between 12th place team(Bologna) and 8th place team(Lazio). So, with a lot of improvement Bologna was able to draw this match with great score. The goal scorer for Bologna was Joaquin Correa who scored a goal at 13 minute, Bartolomeu Jacinto Quissanga who scored a goal at 59 minute and Sergej Milinkovic Savic scored a goal at 80 minute. For Lazio Andrea Poli scored a goal at 50 minute, Mattia Destro scored a goal at 51 minute and Riccardo Orsolini scored a goal at 63 minute. So, the best players of best teams scored goals when their best needed them the most.

At the end of this match Bologna players where really happy and Lazio has players had little bit of disappointment after draw this match. This match had really exciting moments and both teams were amazing. Bologna had improved their game in this match but still they had a long way to go. Lazio also played well as they were great too. In future there may be a match where Bologna will win a match against Lazio as anything can happen in football in any part of the game.

Thanks for reading my post.
Hope you liked reading it.
Be happy and enjoy life.