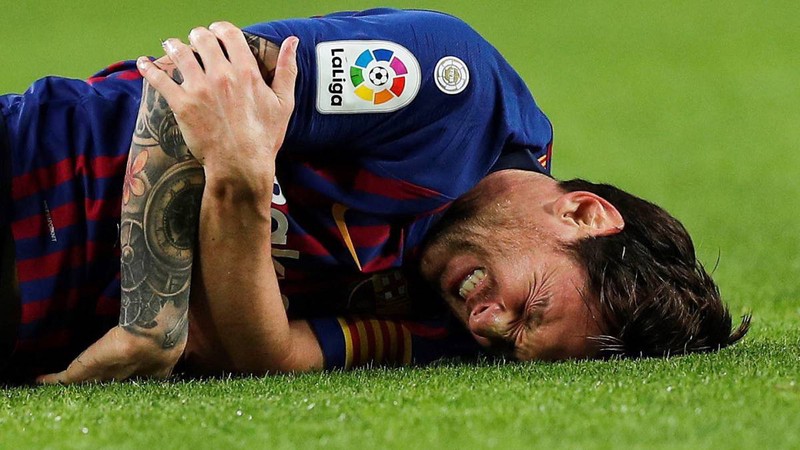 What just happened to Messi today cannot be said to be good for him and of course for his club, Barcelona Football Club.
The moment the Campneurians want to travel to the United states of America for a friendly match with a fellow European Club of Serie A League Naples, lo and behold, Barcelona's Messiah and Savior is said to have sustained an injury on his right calf that will definitely bar him from participating in the much awaited and talked about friendly.
Until recently, the Agentinian star is facing a three months ban from international matches which is subject to appeal. I think the Argentinian international is starting the season on a bad footing.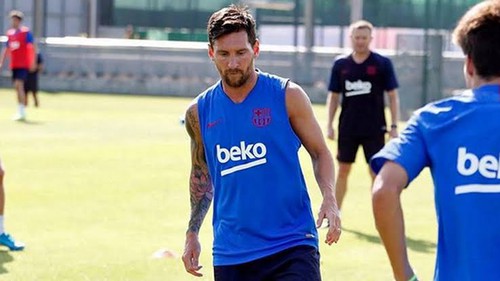 Messi who made his return on Monday to commence training with his team mates is met with an omen that cannot be said to be good. The club communicated this mishap earlier today, that he Suffering from a first degree injury on his legs calf. The injury will automatically disqualify him from taking the trip with his team mates to the USA.

Messi had made reference to winning ECL this football season for his Barca fans. Is that really realizable when the season has started for him in this way? Making a promise is easy, the fulfilling part is what matters most. It is said that "the weekend that is going to be good will be known since Wednesday".
May the best football star of this generation get well soon so that his team mates, family and his teeming fans not miss him much.
@askarju.