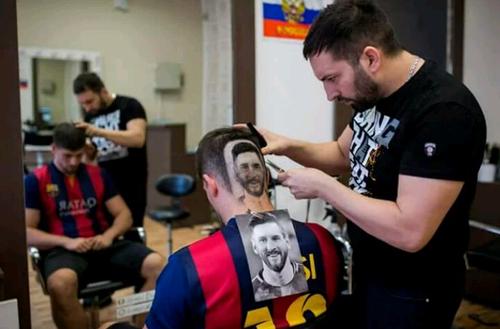 Lionel Messi is one of the most decorated player in the world for the past ten years and his loyal supporters have shown him every love you can think of, including drawing tattoos of the player on their body.
Due to the player spectacular display in the last ten years and also with the individual awards he has won, a lot of football lovers around the world are going crazy for the Argentine super star.
A photo went viral in 2014 of a building that was painted and designed with photos of Lionel Messi. In Argentina, there's a huge statute that was made for him as an appreciation for his immense contribution to the team.
In this photo, this young man decided to draw the face of Lionel Messi on his head with the help of his barber.
See photos below;