Hi Scorum Friends...How are you?
I am here today with a big contest. Before the contest, I must say that I am a fan of Italy, till Euro 2000 match between Italy and Netherlands. I was a young boy at this time and Italy team made me fascinated. Because two of Italy players were sent off , Italy defended whole match well and the match was ended by penalty victory of Italy.
Armenia and Italy will face at 05.09.2019 in Armenia. I want to make a goal contest in this match.
Match information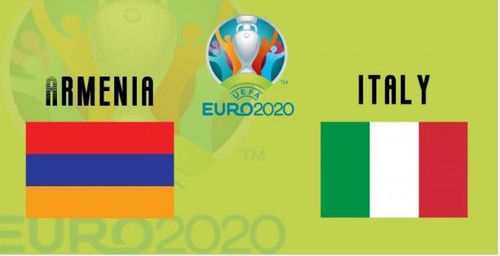 Armenia vs Italy
Date : 05.09.2019
How can you join?
Comment winner name with the score!
Example: Armenia 4-4 Italy
Rewards
I will % 80 - %100 upvote all participans.
If you are right you will get a reward - 10 SCR and 3 x 100% Upvotes to your another posts.

If Italy scores more than 2 goals, I will % 80 - %100 upvote all participans posts x Italy's total goals-2
For example Italy scores 5 goals I will upvote 3 posts of all participans % 80-%100 upvote
For example Italy scores 4 goals I will upvote 2 posts of all participans % 80-%100 upvote
For example Italy Scores 3 goals I will upvote 1 post of all participans % 80-%100 upvote
Enjoy and keep in touch :)