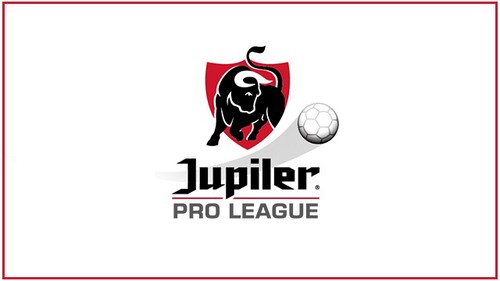 The Belgium League 2019-2020 Season has ended and Club Brugge has been crowned the new champion!

Not everything is official yet as there will be a meeting on April 15th where all 24 Prof Clubs have a vote (Majority is for). Only 2 matches are in the discussion of still being played (Cup match & 2nd Division Playoff match)

This will most likely be the final standing of the 2019-2020 Season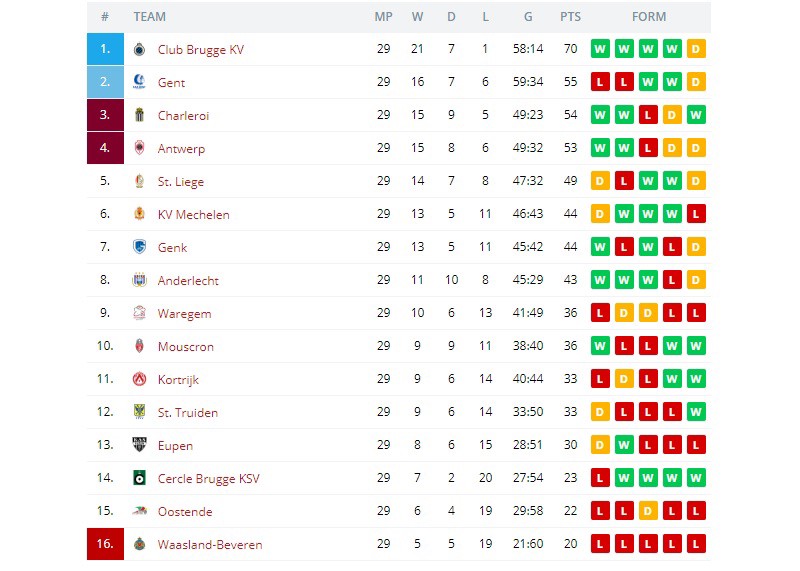 European Tickets
The Uefa who still wants to play is not pleased with the decision and it's confirmed that they might not give any European Tickets to Belgian teams as they left space for the leagues until August 3rd to finish their leagues. Thet will be missing a lot of income and don't like the fact that leagues make the choice to call it quits. I doubt they will actually do this though. As it is right now these teams will play in Europe Next Year.
Club Brugge = Group Stage Champions League
AA Gent = 3rd Qualif Round Champions League
Charleroi = Group Stage Europa League
Antwerp = 3rd Qualif Round Europa League
Standard = 2nd Qualif Round Europa League
---
Promotion / Relegation
If the last match between OHL and Beerschot is played we will have one of them promoted and Waasland Beveren as the relegated team. If that match can't be played, it is possible 18 teams will attend the league next year. This comes with the complication that both Westerlo and Virton could also claim the promotion. I assume the final match will be played and everything will just be quite easy.
---
Other Complications
A couple of teams (Anderlecht & Genk who miss European Football, Mechelen who miss Playoff 1) are disadvantaged and might file legal charges. The Tv money is also an issue but I assume the insurance will come into play there. I already canceled my subscription and will resume it once everything starts again.
---
Overall it's not the best situation but I think it's not a bad decision. The main reason the start leagues back up is financial while it would come at the risk of health and also unneeded injuries. I would not be surprised to see similar actions like this all over the world with leagues being canceled finding a way to crown champions and hopefully being able to restart once the next seasons are scheduled.

---