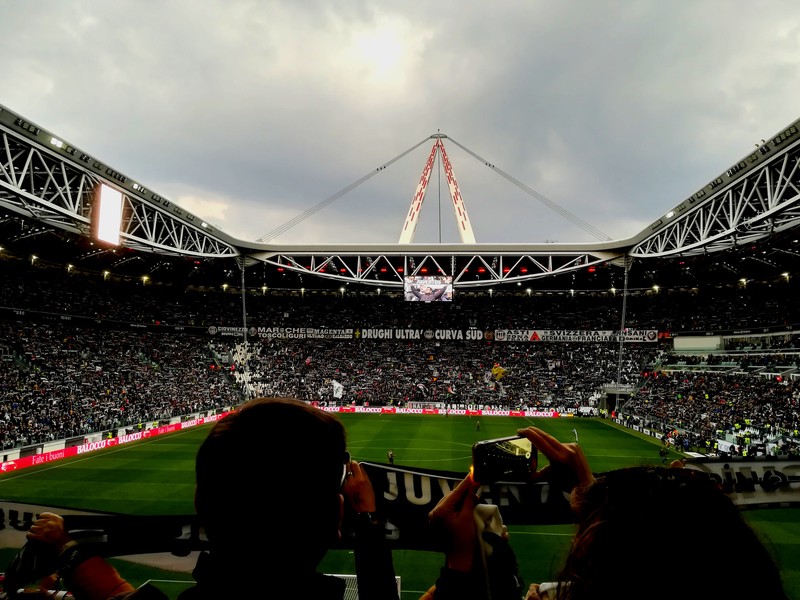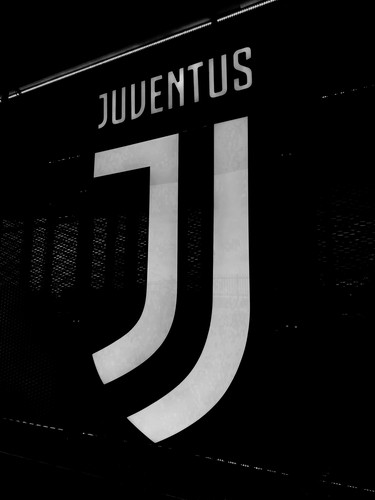 Juventus is very close to its eighth consecutive championship, it had never happened in the Italian championship but in other countries happen. This particular ranking is led by the Lincoln, Gibraltar team and the Latvian Skonto Riga, with fourteen championships won consecutively. Among the major European championships, will be the first, without counting the 10 in a row by Dynamo Berlin of the former East Germany. Lyon in France has won 7, the other big teams like Real Madrid, Inter, Porto, Bayern Monaco, as well as the great Turin, stopped at 5 in a row. But now let's go back to yesterday's game in which a great classic of Italian football was being staged, Juventus vs Milan, a game with which the Turin team placed another piece to their own mosaic, missing only three points to complete it, after which it will in all probability be Italian champion for the thirty-fourth time in Italian football history.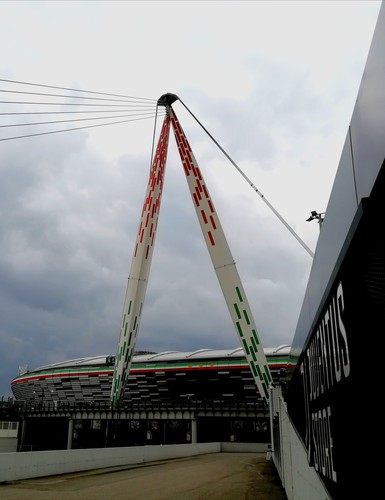 So many emotions yesterday at Allianz Stadium, spectacular play, alleged referee errors, and 3 goals, to open the dances was the visiting team with Piatek, who has so far scored 21 goals in the league in his first season in Serie A, to draw for Juventus it was Paulo Dybala with a penalty kick, to end the game was the now "usual" Kean, the young Old Lady striker is in a state of grace, his average goal compared to the minutes played is impressive, a goal every 45 ', the one scored yesterday was the fifth in a row between Juventus and the National team, the seventh in the last 7 games. I was present in "Curva Nord" with some friends, before the game we also met the mascot of the great absent of the match, who wanted to be there but was spared for the next very important Champions League match in Amsterdam against Ajax, so we took a proper selfie with him.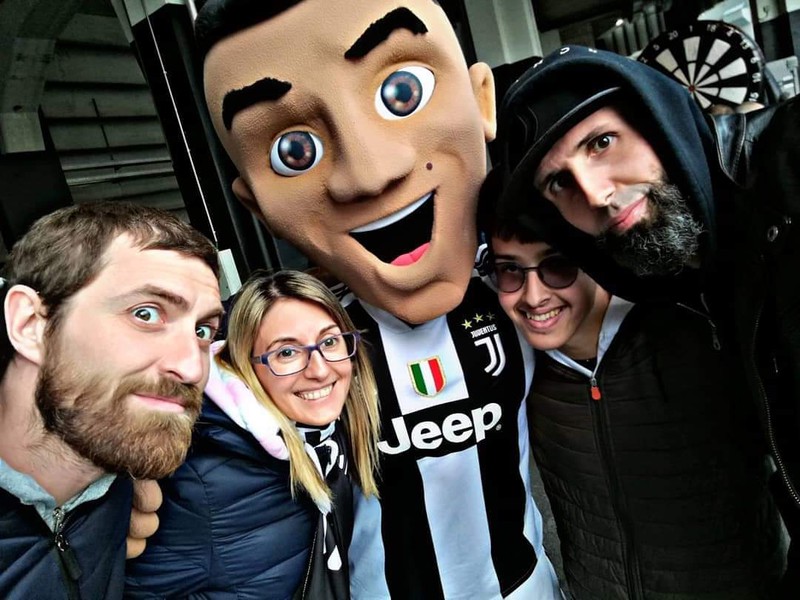 I also managed to capture some highlights of the game with my smartphone. The first is the teams warm up with incorporate music.
The bicycle kick of Mario Mandzukic that almost scored with a wonderful goal but unfortunately hit the crossbar.

In this video Dybala's penalty kick of 2-1 with music and happiness from the stadium speaker, in the last seconds you can admire the "sportiness" of a lady turned to the opposing fans.
The Juventus team in full force at the end of the game comes under the "curva" to cheer along with their fans for this very important victory.
Below you will find some photos I took in different areas of the stadium before the game.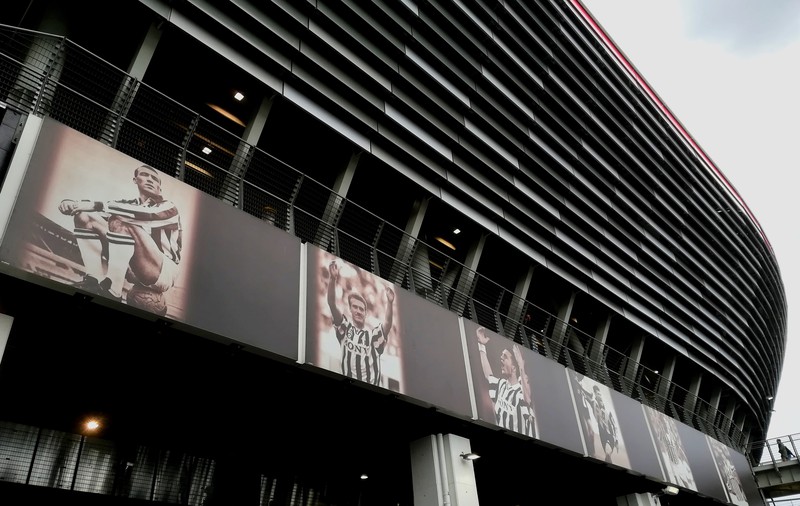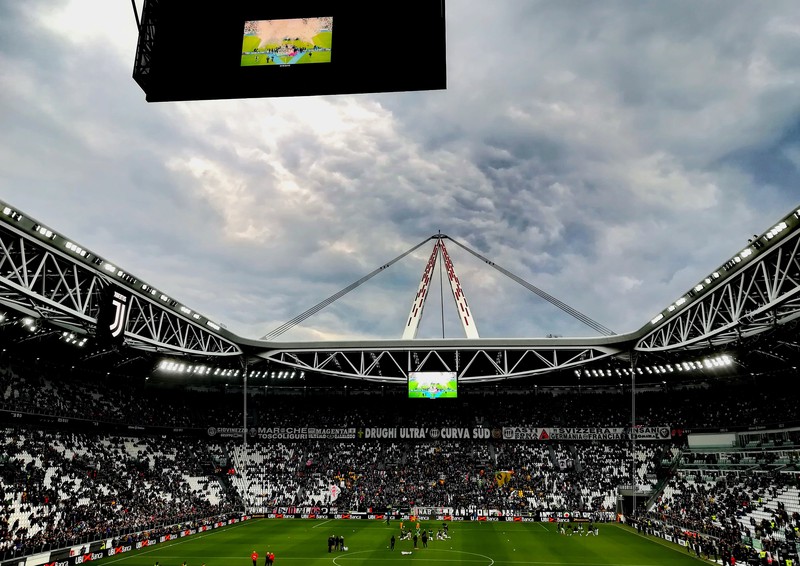 A really nice match that I enjoyed watching, but above all I enjoyed it with friends! Every picture of this article was taken by me!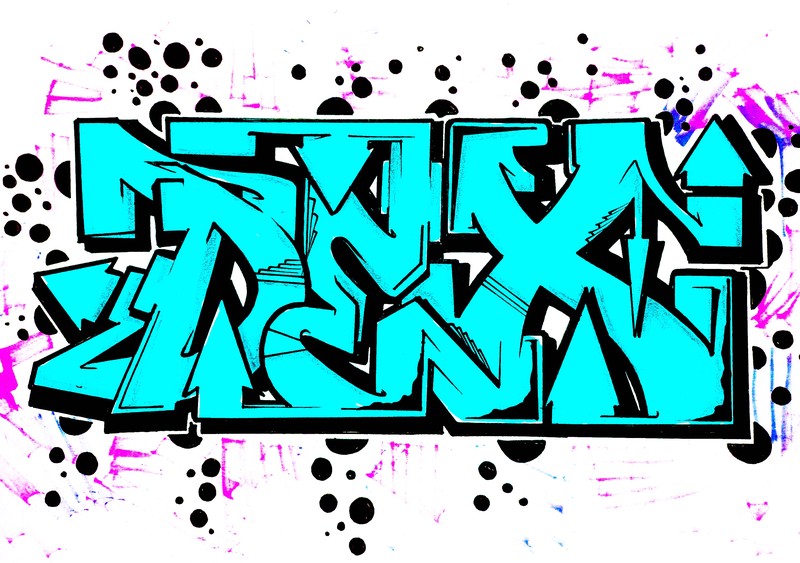 If you like contest & bets, join the Telegram chat created by @barbadosso: