19 years and 150 days. That's how old Justin Kluivert was when he made his first goal in the Champions League yesterday. He became the youngest player who scored a goal in the champions "ball" for the club. This way he also followed the footsteps of his father Patrick Kluivert.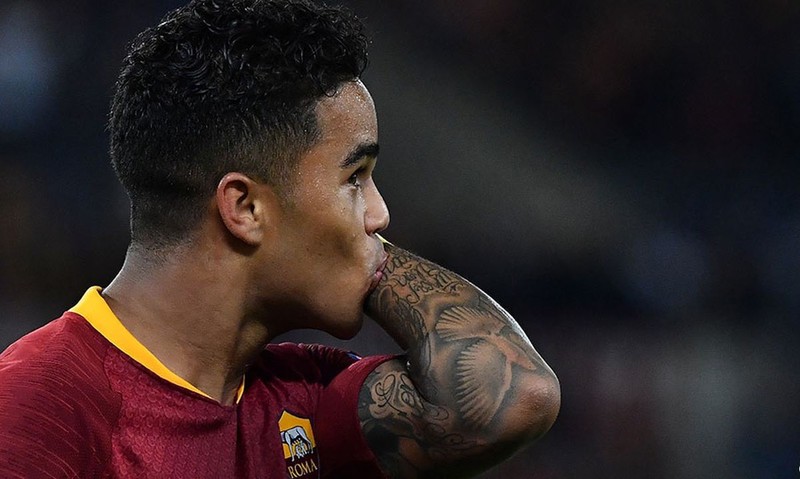 AS Roma won convincingly in the Champions League yesterday. Dzeko was the star with a hattrick, but Justin Kluivert also scored his goal. And he wrote history as the youngest goal scorer for his club in the Champions League.
Even more special, Kluivert is now, like his father, a teenager who scores in the Champions League. Papa Patrick Kluivert was a little younger. He scored when he was 18 years and 89 days old. He then made the winning goal for Ajax in a group duel against AEK Athens. Justin is more than a year older.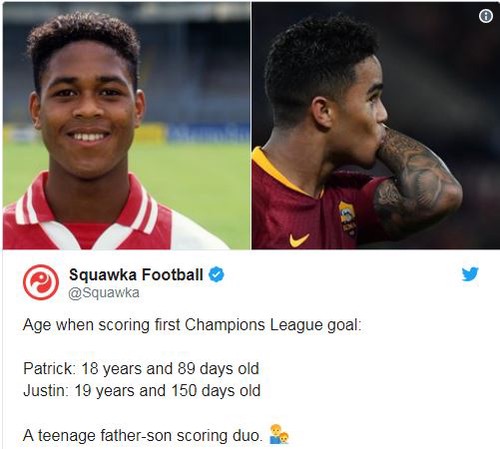 Goal for his ex teammate Nouri
After his goal, Kluivert celebrated with a nice gesture. He produced a sweater with the name of ex-team mate Abdelhak Nouri. The Ajax player collapsed a little over a year ago during a practice match. He suffered severe brain damage and still needs help during day and night.