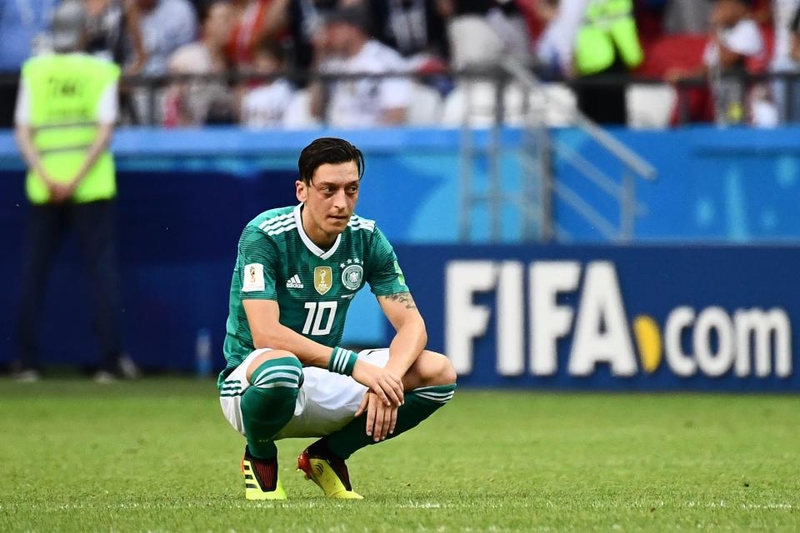 Mesutl Ozil has confirmed he has hang up his international boots with immediate effect. Ozil has been the subject of heavy criticism in German football circles in the aftermath of the Die Mannschaft, German national football team, poor displays in Russia last month. The 29 year-old Arsenal attacker courted controversy earlier when he and Ilkay Gundogan of Manchester City were pictured meeting Turkish president Erdogan.

While Gundogan has already addressed the issue, Ozil only took to social media today in a strongly worded three part statement explaining his reasoning behind what he termed as racism and disrespect from DFB.


In the last part of his statement, Ozil says, " It is with a heavy heart and after much consideration that because of recent events, I will no longer be playing for Germany at international level whilst I have this feeling of racism and disrespect"

Ozil has taken an issue with several high profile German football officials including DFB president Reinhard Grindel. Following Germany's disastrous World Cup performance, where the defending Champions failed to get out of their groups and lost to both Mexico and South Korea, Ozil was heavily criticised by the media and by the DFB, with Grindel even urging the midfielder to make a public statement on his meeting with Erdogan, also questioning his credentials as an international player following the incident.
Ozil, who made his international debut in 2009, played 92 times for Germany in a period of nine years. The German born midfielder who has Turkish ancestry scored 23 goals. The Arsenal star was part of the German team that annihilated Brazil four years ago on their way to lifting the 2014 World Cup. Ozil also helped Germany to the semi-finals of the 2012 and 2016 European Championships. He was named national team player of the year five times.