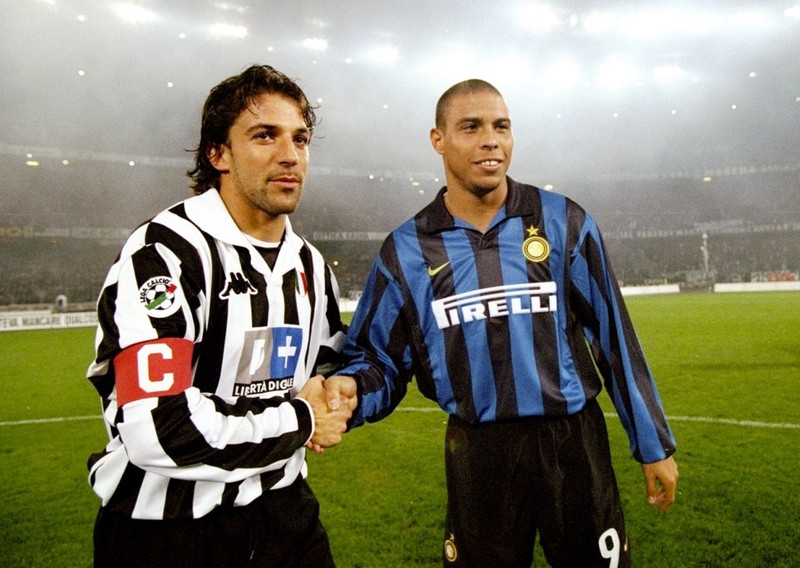 The football is way different then my childhood.. Everything..
Here are what i remember;
Players would never sign with another rivalry club.. Ever.. It was big shame in early 80's.. If you didn't live 80's you would not understand what i am saying, sorry to say this..
Footballers salaries were very low and they were not so much rich.. Not like now.. We have billionaire players today..
The players were loving their colors
Match days were totally different.. That was a colorful carnival.. Everyone were cheering and singing.. Today i usually see cold faces.. They arrive to the game only 5 minute before.. I used to go to the games at 05:00 AM.. Me and my friends and also 1000s of other fans..
Anyways, as i said the football was way different and so players.. Specially strikers.. I have lots of them still in my mind.. Their plays, moves and goals was different and way better for me.. There were no internet or smart phones at that time and i was collecting their posters and pictures from the magazines.. Also my parent brought me AC Milan and Juventus jerseys from their vacation and that was amazing for me.. That time it was impossible to buy any jersey from any shop.. So that was too precious for me..
Today i wanted to share some of my legends with you.. I have lots of them but i have chosen my TOP 3 otherwise i have to write days and nights..
Before i give you my Top 3 i will give you my other legends names..
First of all there are some amazing players that i haven't got the chance to watch them.. Like;
Pele
Alfredo Di Stefano
Gerd Muller
Ferenc Puskas
Eusebio
I wish i had to chance to watch them live.. The history says they were the best..
And also i can name some more of them from my time;
Alan Shearer
Ivan Zamorano
Davor Suker
Samuel Eto'o
Gary Lineker
Zlatan Ibrahimovic
Didier Drogba
Gabriel Batistuta
Raul Gonzalez
Jurgen Klinsmann
Andriy Shevchenko
Emilio Butragueno
Thierry Henry
Hugo Sanchez
Karl-Heinz Rummenigge
Jean-Pierre Papin
George Weah
Romario

Ruud Van Nistelrooy
Hristo Stoichkov
I believe you say "wow" now.. All these amazing players above.. I am lucky because i had the chance watch most of them live in stadiums in last 35 years.. All these players had too many achievements and championships with amazing goals.. I am sure today they all feeling proud about what they have done..
And now lets get back to my TOP 3 list..
Alessandro Del Piero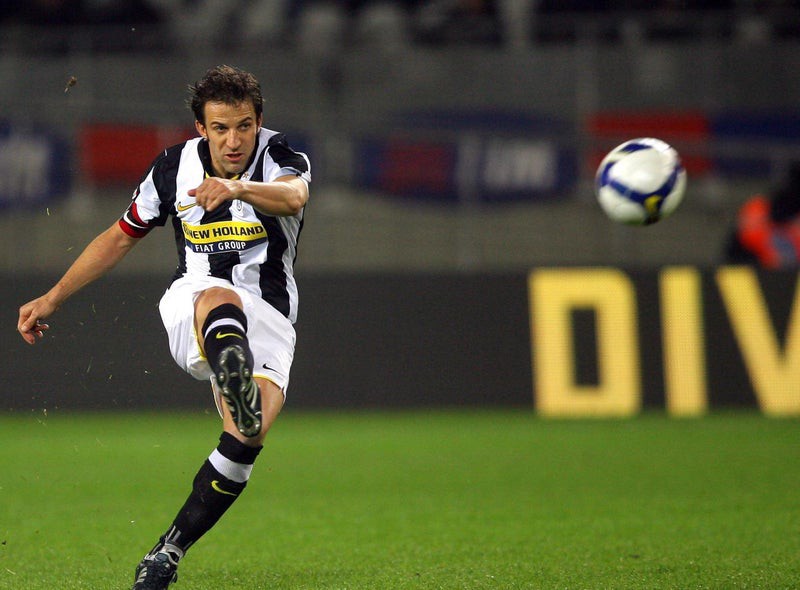 He wasn't too fast and he wasn't too athletic.. He was also short with his 1.74 height.. But.. He was hell of a player.. He had the ability that he could send the ball anywhere he wants.. That's why he is the second high scoring football player in Italian history of football with 346 goals.. He got 6 Italian championship, a Italian cup, 4 Italian Super cup, Champions League and a World Cup.. Also he was selected for Top Scorer 4 times.. What a glorious history about him.. He played 24 seasons of football and 19 was with the Italian giant Juventus.. He has scored 188 Serie-A goals and 42 champions league goals for them.. He also played 40 Serie-B games, he never leaved Juve when they got the punishment and went to the minor league.. He too cool at the field and he got really big respect from other players.. He was also one of the best freekick taker i have ever seen..
But i have to ask you to watch this video.. After you watch this you would understand how great was he is.. Just watch it.. Just watch his shooting and dribbling style.. Just amazing.. I will never forget about him.. Ever! He was my hero..
Marco Van Basten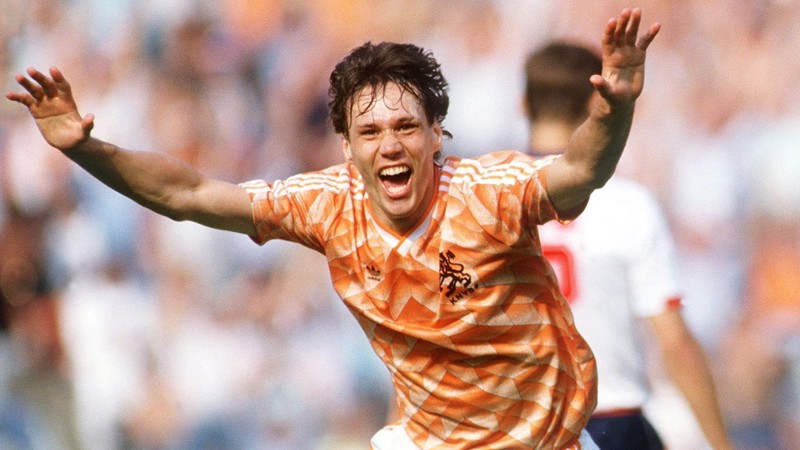 I first remember him from 1988, European championship final game against SSCB, (Russia today).. He had that amazing goal from the impossible angle.. One of the best goal i have ever watched.. I remember that i was watching that game with my parents and i was supporting Van Basten deeply.. What a GOAL!
He was always calm and respectful man that's why he has earned my love in big time with his character.. He and his best friends Gullit and Rijkaard has played very long time for Milan and Nederlands national team and they were very successful together.. He was always fit and i believe he has the perfect physical properties for striker..

In his pro career he played 372 games with 278 goals and 63 assists.. In Ajax he scored 129 goals in only 133 games.. That was a quite record for Eredevise..
I also can't forget his 4 goals night in champions league against the Goteborg match.. His 3rd goal was amazing with the Bicycle kick..
If we check his great achievements;
He won the greatest award "Ballon D'or 3 times in 1988, 89 and 92..
9 times Top Scorer in Serie-A and Eredevise
A Europen Championship
2 times Champions League
3 times Serie-A champion
2 times Italy Super Cup
3 times Dutch champion
3 times Dutch Cup
2 UEFA Super Cup
Ronaldo (Ronaldo Luís Nazário de Lima)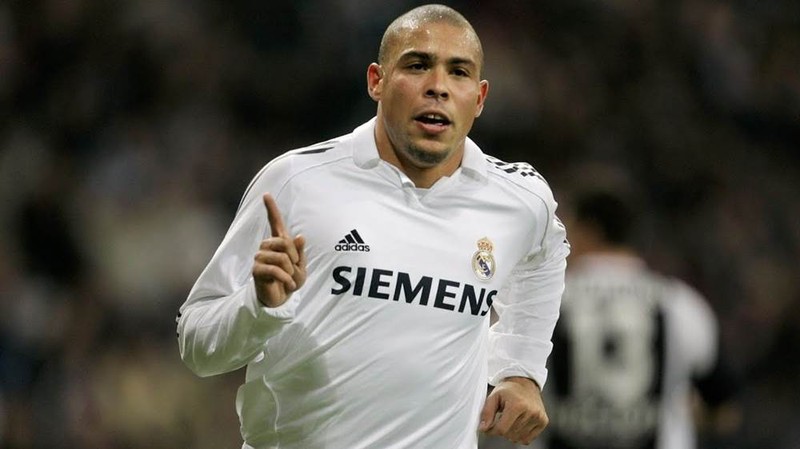 He was the greatest striker i have ever watched.. I always believed that no one could stop him when he was healthy.. He was fast and strong.. His dribbling was unstoppable.. He could his both foot and he knew how to have head shots..
I can't write about his achievements because i don't have that much time :) You can it from here: https://www.transfermarkt.com/ronaldo/erfolge/spieler/3140 but i can say that he has won the Ballon D'or twice and he got the World Cup two times as well.. He played 19 FIFA World Cup games and scored 15 goals! That was a record first but Miroslav Klose has passed him with 16 goals in 2014..
When Sir Bobby Robson brought Ronaldo to the Barca he was 19 years old and the expectations were too high from him because before he came to Barcelona he has created superior stats.. He played for Cruzeiro between his age of 17 and 18, scored 44 goals in 47 games! After that he has signed to PSV Eindhoven and scored 54 goals in 57 games.. After he arrived to Spain he kept playing like superstar and scored 47 goals in 49 games for Barcelona in just 1 year!
I still don't understand why Barca let him go.. I believe that was one of the biggest mistake they have ever made in the club history.. Also they have done big time mistake about Bobby Robson as well..
When he arrived to Milano for Inter, he played great in his first season, scored 37 big goals.. But unfortunately he got that big knee injury and that was bad as hell for him.. He could only play 16 games between years of 2000 and 2002.. He got healed in 2002 and his next stop was Real Madrid that time.. He socred 104 La Liga goals with them in 5 season.. That was really something unlucky to have 2 years long injury when you were at your best time and he was only 24 years old..
He couldn't played more because of this unlucky event.. I believe he could do more amazing things if he didn't have those injuries! Just watch his amazing skills below and i believe you would understand why i choose him for my number 1..
PS: I haven't mention Messi and Ronaldo because they are younger then me and they are still playing.. If i were in my 20's or early 30's i have to talk about them too but i believe i will write about them in next 10 years.. Still they will be in my list for sure because they are the best for todays football.. Their amazing stats says everything to us..

I just wanted to remind you about some of the legendary players which we start to forget about them.. I believe we should always remember and talk about them..
I hope you like what you just read..
Thank you..
Image Credits:

https://bit.ly/2HQyfcW
https://fifa.fans/3ira3dH
https://bit.ly/3ndSFg0
https://bit.ly/3ne0AKb