We all knew that the saga involving (now former) Germany playmaker Mesut Özil would keep rumbling on into the new season. Things would take a sharp new twist yesterday, when fellow Mannschaft midfielder Toni Kroos was interviewed by the popular German tabloid Bild.

Holding nothing back

Unlike others who have been a little more coy, Kroos chose to hold nothing back. While Manuel Neuer and Thomas Müller had no problem refuting Özil's claims of racism involving the national team setup and the DFB (German FA), they had stopped short of actually criticising their former colleague and fellow World Cup winner.
The same cannot be said of Kroos, who threw in his two Pfennigs worth - and a little bit more.
Like Neuer and Müller, Kroos was quick to dismiss Özil's allegations of prejudice at the DFB. But then he took things further, describing the Arsenal man's claims as Quatsch - "nonsense" - and "out of order".
The Real Madrid man made it clear that Özil had been a valuable player for Germany, and had always been an integral part of the squad. But he also rounded on him for the now infamous photograph with controversial Turkish president Recep Tayyip Erdoğan, as well as his unwillingness to address the issue or provide a proper explanation.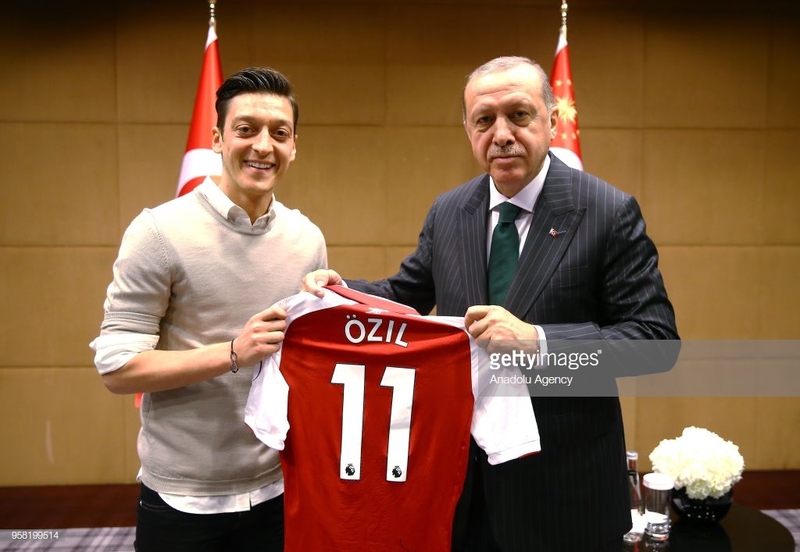 "The parts of his resignation statement that are good and well said are sadly overshadowed by the considerably higher proportion of nonsense," Kroos said. "I think that he himself knows that there's no racism within the German national team and the DFB. On the contrary, we continually promote diversity and integration as a point of principle. Mesut was always a good example of that, like many of our other players."
One could argue that Kroos is suggesting that Özil is guilty of - in popular parlance - "bullshitting".

Fault line

This has to be the bluntest and most honest thing to come out of this long and painful story yet. It could also provide some clue as to how the German team may have developed a serious fault line behind the scenes in Russia. While Özil had been part of the so-called "Bling-Bling" clique, Kroos had been one of those dubbed "the Bavarians".
Kroos' comments echo those of FC Bayern München chairman Karl-Heinz Rummenigge, who has described Özil's allegations as a "fairy tale".
Regarding criticism of the team following their embarrassing group stage elimination, Kroos' opinion was that everybody had been on the receiving end. While acknowledging that Özil may have been victimised by a section of the press and some German fans, this was something that every player had to put up with.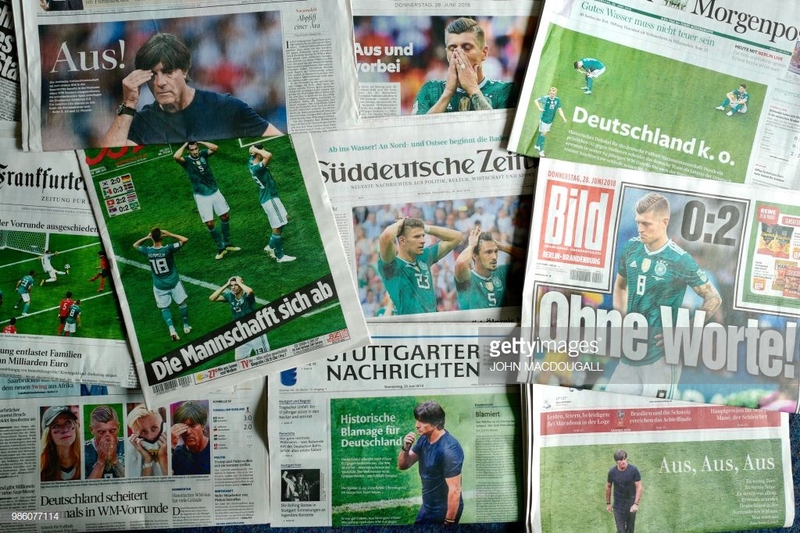 This discussion will no doubt continue to rumble on, as we wait for Jogi Löw to have his say on the matter. Or not. The German coach has remained tight-lipped up to now.
Kroos commits to Germany

As for Toni Kroos himself, he has reaffirmed his commitment to Löw and the German team, quashing all rumours of any possible retirement. His mission is to get things back on track, restore the team's battered pride, and also engineer the Mannshaft's climb back up the rankings.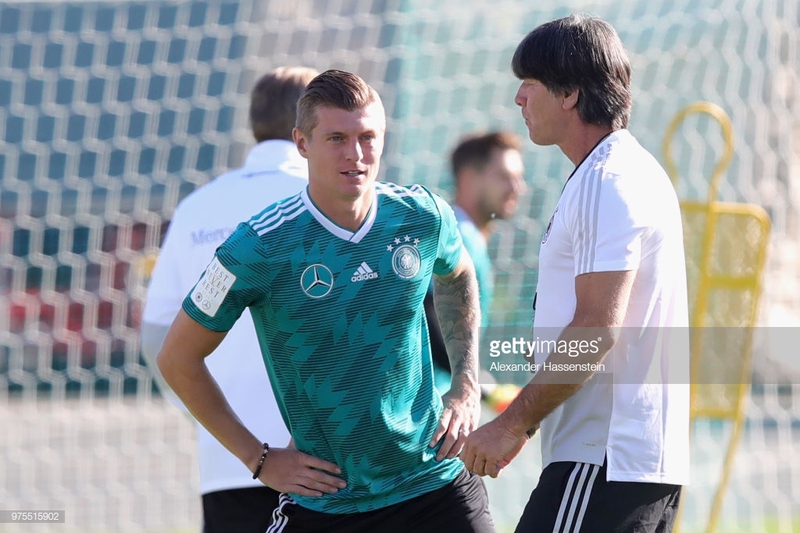 Following the release of the latest FIFA charts today, the 2014 World Cup winners have plummeted all the way down to 15th place, the lowest they have ever been under the current coach.
For those interested in a surgical analysis of Özil's statement, you can find my extensive point-by-point piece on my dedicated German national team blog and statistical resource, Schwarz und Weiss.