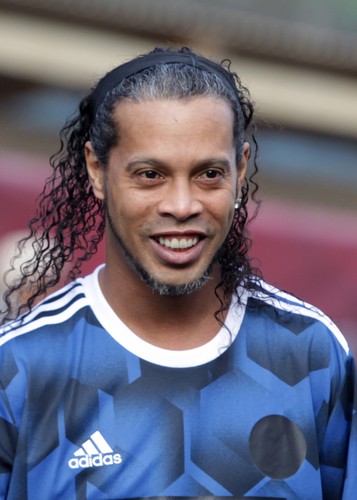 The gratitude of the Legend :
Ronaldo de Assis Moreira popularly known as Ronaldinho is one of the greatest footballers of all time who won the Champion League, World Cup, Spanish League and all valuable Title in his life. He is known as "Entertainer" a magician. Really he is one of the Legend of Football history. "Messi" or "CR7" is a famous footballer but "Ronaldinho" is Legend.
Let's go back and start from the very first of his professional career, He started his club career as a young and talented footballer at Gremio in 1998, then in 2001 he joined PSG as an Attacking Mid Fielder. Within two years in 2003, he began his greatest journey joining FCB. That time he won one Champian League, two league titles and two Spanish super cup along with his Ballon d'Or in 2005. That was his golden time and he was at the peak of his career. Everything was going so well, but--
2006 WC & The Legend's sin starting :
In 2006 WC former Champion Brazil football team lost their game against France, there was lots of Star footballer of that time in Brazil football team like Kaka, Ronaldo, Cafu, Roberto Carlos, Ronaldinho but they knocked out by a young football team . Everyone's eyes on Ronaldinho who was passing his best career that time. There were reports on him partying before matches and getting involved with women and bars.
Leaving Barcelona in 2008...
After WC he returned Barcelona overweight and started practicing with his team-mates along with most talented Leonel Messi under Pep Guardiola manager. But he was more likely to go bar, attend the party and he was extremely involved in the party culture of Catalunia. That's why he didn't attend the practice season in time he was always late. Pep noticed the mater and he observed Ronnie Carefully and closely. The final reason for leaving Barcelona was he invited Leo Messi to the party and he involved him all of this party, bars. He was drunk too much at that time. That time Leo was young and effective & talented. He just started his career with big hope and opportunity. After a thorough analysis, Barca decided to leave Ronnie from the team and blamed Ronnie as a culprits.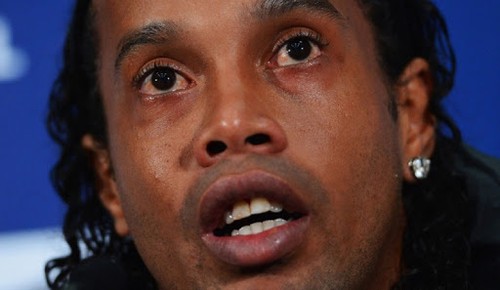 Why he didn't call up in 2010 WC:

In 2007 Ronnie (Roanldindo) and kaka participating in an American cup and lost some points with the couch. Ronnie's lack of performance, leadership, and dedication in the 2008 Olympics made Dunga reject him. His performance wasn't good at Milan in 2008/2009. Then a friendly game against England he was proven to be physically unfit. His performance in 2009/2010 was good but it was too late for Dunga to admit him in the world cup squad.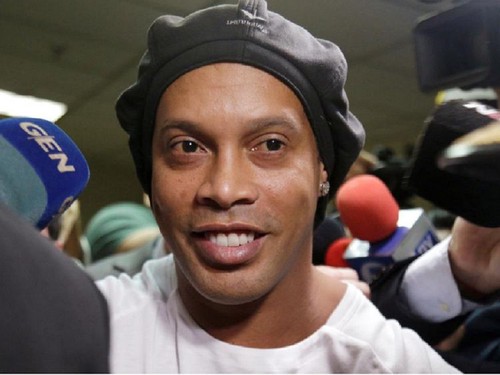 Recent Sin: Arrest in Paraguay...
Recently on Saturday 07 March 2020 Ronaldinho with his brother has been arrested In Paraguay after he allegedly entered the country with an altered passport. Ronaldinho and his manager brother visiter Paraguay on the invitation of a local casino owner were to take part in a soccer clinic for Children. When police asked them they said there were "gifted the passport when they got of the plane"
In Summary, it is no doubt that Ronaldinho was the greatest footballer in the soccer History, He had great tactics, potentiality, tricks, everything. He was a complete athlete in football. He was also a great entertainer of all time in the soccer era. In the end, we respect the Legend rather than his evil deeds.