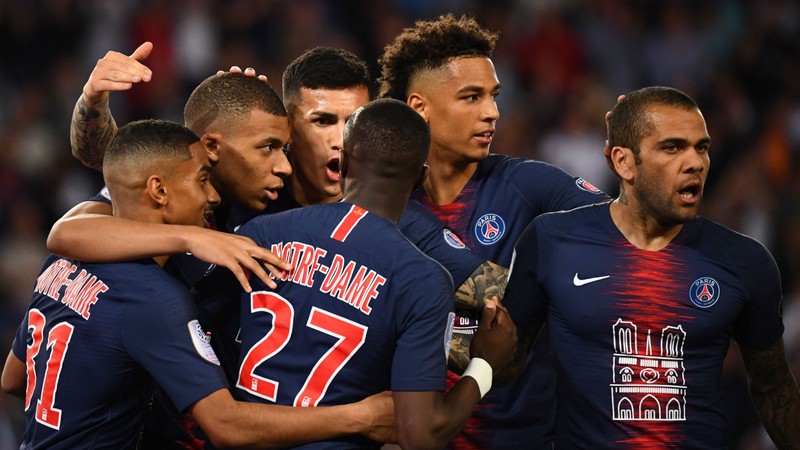 Hello everyone met again with me, on this occasion we will drain one of the matches of the French Ligue 1 which brought together two big teams namely PSG against AS Monaco this match was held at PSG headquarters.

There is something interesting on this occasion where the PSG striker is currently Kylian mbappe choice against his former club AS Monaco when he was not too popular But he experienced a glory there before being bought by the current rich French club PSG. The performance was brilliant when it made Connecticut's PSG with the French Stickers.

PSG can be sure to lift the Ligue 1 trophy this season, of course, based on the standings, they are at the top of the standings with 84 points. different from LOSC which is ranked 2 with 65 points. The difference in points is very far off course.

this match was interesting since the early minutes where on 15 minutes Kylian Mbappe managed to score a goal for PSG, not only until he also managed to score his second goal in the 35th minute. the score of 2-0 lasted until the first half was over.

the second half began PSG still mastered the match wherein the 55th minute through a beautiful Kylian mbappe PSG increasingly the upper hand. AS Monaco got an entertainment goal on 80 minutes through Aleksandr Golovin. The 3-1 score lasted until the match was over. there is something that usually happens on the field if facing a former club that has been defended, namely Mbappe did not celebrate when scoring 3 goals for PSG's victory.