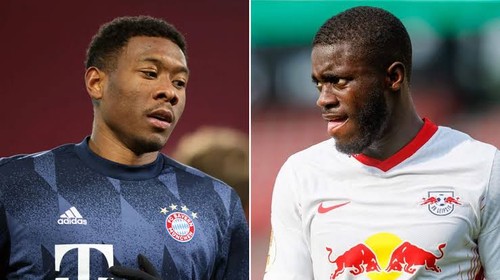 Bayern Munich who is ready to part with David Alaba have gotten a replacement for him and it is Dayot Upamecano of Rb Leipzig, Dayot Upamecano signed a contract keeping him with the Club till 2026. Though he wont be joining Bayern this season but till the summer and he will still remain with Leipzig according to the contract.

Upamecano was a great defender who caught the attention of several European teams, the likes of Manchester United, Liverpool, Real Madrid and others showed interest in Upamecano but Bayern Munich was able to make him put a pen on paper to fill the void that will be left by Alaba.
David Alaba whose contract will be expiring this summer and he will became a free agent player is also getting a lot of interest from major big team in Europe, though Bayern Munich are willing to offer him a deal but he has long announced that he wont be making any contract renewal for the Bundesliga giants. Madrid, Chelsea, Manchester United and Liverpool are all interested in signing him but Real Madrid is the main destination for the Austria.