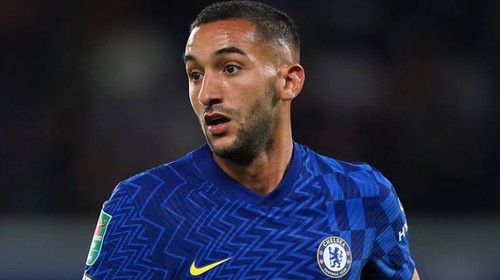 Hakim Ziyech has been excluded in the 23 Man list that was supposed to go for the 2022 CAF Africa Cup of Nations that is scheduled to hold from January 9 to February 6. The reason has been because of the issues he had with the manager which also made him not to participate in all six matches for the 2022 FIFA World Cup in Qatar. Ziyech is a promising player and has been one of the Morocco best player and leaving him behind could be a great advantage for Chelsea.

Ziyech has not been in a good performance so far and he has been struggling to get back in form, having him available could still help Chelsea as they are currently struggling with injuries and also Covid-19. Chelsea are still fighting for their place at the top after losing several chances to keep them at the top. Chelsea also are still having world Club Cup competition ahead of them and having more than enough player could help them win.
Though, there has been several talked and rumours attached to Hakim Ziyech transfer away from Chelsea because the Manager Thomas Tuchel mentioned that he is losing confidence and his playing is not improving. Dortmund and Barcelona are said to be interested but Dortmund are the main team serious about the deal.